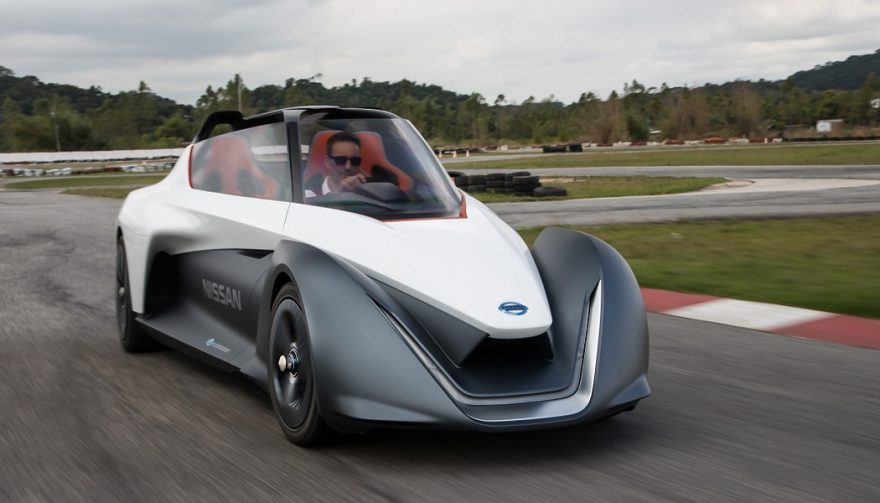 The all-electric Nissan BladeGlider has a 0-60 time less than five seconds.
Nissan Reveals the BladeGlider EV
Ever since it launched the Leaf back in 2010, Nissan has been a leader in vehicle electrification. Flexing its muscles again, the automaker has unveiled the Nissan BladeGlider prototype. The radical vehicle shows what the future of sports cars might look like.
Even for a prototype, the Nissan BladeGlider is a real show-stopper. It has a more wedge-like shape, with scissor doors that wing out as they open.
As if a tribute to the old McLaren F1, this electric car features three seats. The driver sits front-and-center, while the passengers are behind and on either side.
Ready to Run
The BladeGlider makes its first public appearance at the Goodwood Festival of Speed. The prototype isn't just going to sit in the paddock and be admired by everyone. It will compete in the Supercar Run, showing off what it can do.
"The BladeGlider has been developed to bring fun, torque, efficiency and high-performance styling to the fore," said Ponz Pandikuthira, VP of Product Planning for Nissan Europe.
You May Also Enjoy:
New Nissan Leaf Will Have One-Pedal Driving Option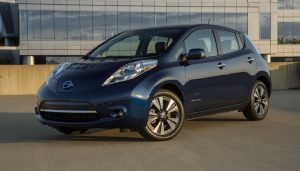 "Goodwood has been a world-famous showcase for many an iconic sports car over the years, so we could think of no better place to bring the BladeGlider out to play, demonstrating the Nissan Intelligent Mobility vision in action."
What the Nissan BladeGlider Can Do
To help get everyone excited about this futuristic sports car, Nissan selected Margot Robbie to show off how it handles in Monaco.
From the demonstration video, we learn a few key points. The car goes 0-62 mph in less than 5 seconds. Top speed sits at about 118 mph. Torque output tops out at about 521 lb-ft.
To achieve all that, the BladeGlider uses a 220kWh lithium-ion battery. Drift mode means you can fly through sweeping turns with extreme agility, and look cool doing it.
No doubt, Nissan has applied some advanced lightweighting principles to the BladeGlider. A demonstration video the company posted on YouTube shows how it handles on the Kartodromo de Guapirimirim track.
The car whips through all kinds of turns with impressive agility. It does all this while making virtually no noise. In other words, the BladeGlider should prove to be an impressive vehicle for weekend hot laps.
It's Not for Us
Don't expect to ever drive the BladeGlider. Nissan has built it for a few purposes, none of which includes bringing the vehicle to market.
Instead, it helps gauge interest in an all-electric sports car. It also generates buzz around the second-generation Leaf by demonstrating that Nissan hasn't lost its EV touch.
With Tesla dominating mainstream media conversations about vehicle electrification, Nissan and others need to pull out all the stops.