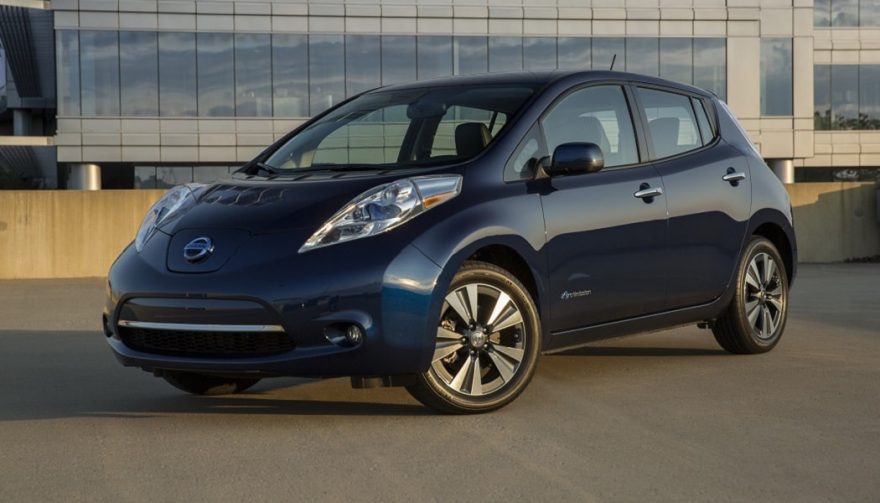 A one pedal driving function will be available in the yet-to-be-revealed 2018 Nissan Leaf
New Nissan Leaf Will Have One-Pedal Driving Option
Nashville, Tenn. – The new Nissan Leaf will offer a one pedal driving option, according to a release today from the Japanese carmaker.
Called the e-Pedal, Nissan says the function will "transform the way we drive." The company says it is completely different from other cars with one pedal driving technology. For one thing, the e-Pedal allows drivers to bring their Nissan Leaf to complete stop. Further, the e-Pedal will even hold the car at a stop on a hill.
The e-Pedal is basically an extreme form of regenerative braking. With electric cars regenerative braking turns the vehicle's kinetic energy into a current that can recharge the car's battery. Other electric cars, like the BMW i3 and the Chevy Bolt, have offered some form of one pedal driving options, though the new Nissan Leaf's appears to be the most complete, and simple.
Nissan recognizes that some drivers will want to drive the traditional way with two pedals. So the e-Pedal function will be an option drivers can engage with the flip of a switch. The standard gas pedal then turns into the e-Pedal.
You May Also Enjoy:
Nissan Reveals the BladeGlider EV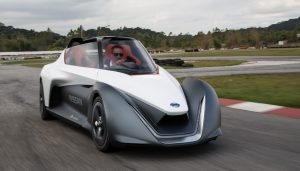 Nissan released a video to help explain how the one-pedal driving option would work. The driver pushes the pedal down to move the car. As the pedal is pushed further down, the faster the car moves. Let off the pedal, and the car slows down. Take your foot off the pedal and the car comes to a complete stop.

Drivers will be able to use the e-Pedal for 90 percent of the time, according to Nissan, even during heavy traffic.

"The e-Pedal technology represents another key milestone in Nissan's ongoing commitment to bring accessible, advanced driver assistance technologies to the mainstream," the company said in a release.

"Set to make driving safer and more enjoyable, the development of these technologies is part of Nissan Intelligent Mobility, the company's blueprint for transforming how cars are driven, powered and integrated into society.
Teasing the Leaf
Nissan has been teasing information on the highly anticipated new Nissan Leaf ahead of its September 5 release. The company has already revealed Leaf's new semi-autonomous highway driving system, front fascia and headlights.
The Nissan Leaf is the first mass-market all-electric car. Since it launched in 2010, it has become the best selling electric car in the world, with over 275,000 units on the road.