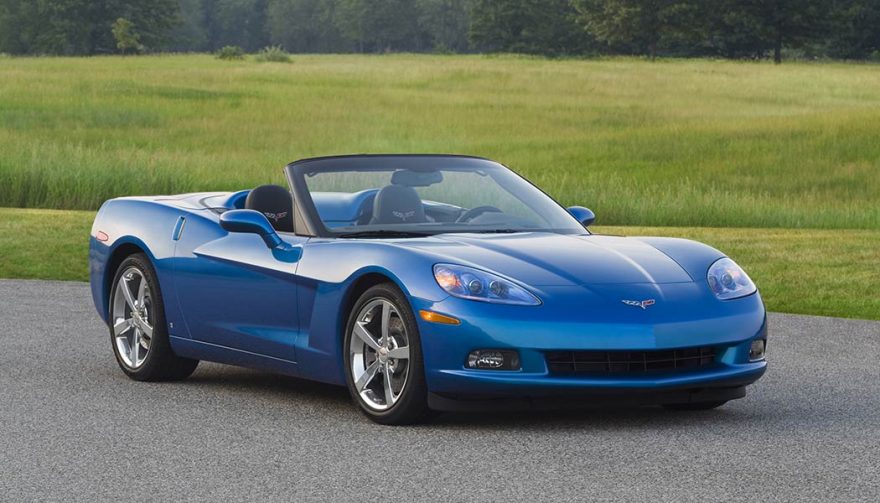 Interested in a used 2009 Corvette? There are a few things to assume before you buy it
Buying a Used Sports Car? Assume These 3 Issues Are True
If you're thinking about buying a used sports car, you've got a lot of options to choose from. Whether you fancy a hot hatch, an American muscle car or any other plaything on four wheels, many used sports cars are available for reasonable money.
Just like buying any used vehicle, buying a used sports car poses a few challenges for shoppers. Hopefully, you'll enjoy a thrilling performance ride for years to come. But you could wind up with a lot of problems and an empty wallet.
If you're thinking of buying a used sports car, here are a few assumptions you need to make for each car before you make the purchase. If you apply each presumption to the cars you're considering, it may help you make a better decision.
It Needs Work
Sports cars are meant to be driven hard, but not mistreated. Let's just go ahead and assume that the previous owner was fond of hard driving, but not maintenance.
Translation? All scheduled servicing and car maintenance is overdue. If the used sports car has been driven hard but not serviced properly, some high-dollar repairs or parts replacements could be in your future.
Proper maintenance, including careful attention to fluid change schedules, is vital to the long-term durability and reliability of any vehicle, especially performance models. It would be nice if the previous owner could provide service records and receipts.
The Warranty Is Void
It can be tricky to find a used sports car that hasn't been modified in some way. Certain modifications can cause problems like electrical gremlins or reliability concerns. Sports cars with turbocharged engines are popular candidates for alteration, since it's easy to generate more power from the engine using aftermarket electronic programmers that change the operating characteristics of the powerplant.
You May Also Enjoy:
Chevy, Here's Why the SS Sedan Isn't Selling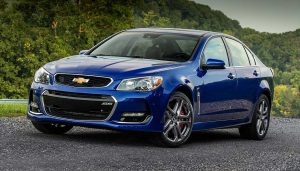 Related Search Topics (Ads)
However, these modifications typically void the vehicle's warranty, so shoppers should exercise extreme caution when buying a used sports car that's not completely stock.
A dealer may be able to check the vehicle's VIN number to confirm the status of the remaining warranty. They may also be able to inspect the vehicle, and its engine programming, to confirm that it's stock and that the warranty is in play. Each manufacturer handles warranty and vehicle modification differently, so do your homework if you suspect the vehicle has ever been modified.
Automakers have crafty means of detecting the presence of non-factory engine programming and other alterations, even if they aren't presently installed. Do not underestimate the ability of a technician to detect past or present non-factory modifications in order to deny warranty claims for damage that they might cause. Even if the seller ran a non-factory computer tune for years and set it back to stock before selling, the warranty may still be voided without the seller's knowledge. Stick to stock for minimized potential frustration.
It Needs New Brakes, Tires and Clutch
Every used sports car you're considering needs new tires, brakes and clutch. That is, of course, unless a trained mechanic can confirm otherwise.
These are consumable parts of a car, and even more so with high-performance cars. Typically, the more powerful the car, the more likely it is that these parts will be in need of replacement.
Now's the time to see if the seller is trying to pass an expensive bill on to you. So carefully inspect the tires, brakes and clutch before you buy.
Definitely be wary of a used sports car with low miles that show excessive component wear. This can indicate that the vehicle has led a hard life in the hands of former owners.
Used Sports Car Shopping and Ownership Tips
Report Any Issues

If the used sports car you're considering has valid warranty coverage remaining, be sure to report any issues, however minor, to the dealer service department as soon as they're noted. Confirm that the dealer service department documents your concerns, and update them if the condition changes.
This can help speed future warranty claims, if needed. As the vehicle closes in on the end of its warranty, a professional inspection is advised to find any potential issues that can be addressed while they're still covered.
GDI Care
If you purchase a used modern sports car with a direct-injected (GDI) engine, there are a few things that help prevent accumulation of harmful valve-gunk that's often characteristic of this type of engine.
First, only use top-quality gasoline at the octane rating listed in the owner's manual. Top-tier fuel is available at major retailers across all fuel octane grades. It contains additives designed to keep the engine clean.
Second, be sure to have the oil changed not a moment later than the owner's manual suggests, using only the factory-prescribed oil and filter.
Third, change the spark plugs at (or ideally before) the interval set out in the owner's manual. Proper spark is vital to keeping the GDI engine running clean.
Cold Run Test Drive
When test driving any used sports car, especially a turbocharged one, make sure the seller hasn't driven it for a few hours prior. Sometimes sellers will warm up the vehicle's engine to conceal a problem. You can only see problems like burning oil smoke from the tailpipes from a cold start.
Insist on driving the used sports car from a cold start. Start the engine and watch the tailpipes a few moments as it heats up to operating temperature. If anything other than steam is visible, a pricey problem likely awaits.