5 Fun Cars with AWD and a Stick
If a sporty ride gets your heart beating, then you probably love snicking through a manual transmission, carving up curves, and the awesome sense of control that comes when your hand is on a gear shifter. And then there's AWD. When it first rolled out with its front, rear and center differential it was hyped as a powertrain that would increase traction, provide better control, and tame rainy or snowy roads. Cars with AWD and a stick? Sounds like the perfect option for a sports car enthusiast who loves a manual transmission.
But is it?
Full Time, Part Time, Torque Vectoring AWD
Not all AWD drivetrains are the same. Most are not full-time AWD. Full-time AWD systems put a heavier load on the engine reducing fuel efficiency. As a result, many AWD systems provide full-time FWD and only kick in the two rear wheels when sensors detect traction problems.
On the other hand, some AWD drivetrains are capable of torque vectoring. These systems can send torque to individual wheels based on individual requirements. Torque vectoring helps a car corner with less understeer. Those attributes should translate to a more controllable car, higher speeds in corners. This is the feature you want augmenting your AWD and this is the arrangement you want paired with a manual transmission in cars with AWD and a stick.
The Disappearing Clutch Pedal  
Sadly, the choice of rides with this combination is limited. Not because of a shortage of appropriate AWD systems, but a reluctance on the part of carmakers to offer standard transmissions. When Porsche eliminated a stick on the 911 and replaced it with an 8-speed automatic (PDK) because it was more efficient (talented) than the driver (owner), it was a sad day. However, being an enthusiast-focused company, and to stop the complaints, the 2020 Porsche 911 will offer a 7-speed manual transmission…at no additional cost.
Manual
transmissions are getting harder and harder to find, principally because fewer
and fewer people know how to use them. And finding a clutch pedal and gear
shifter in a car with torque vectoring is even harder to find.
So, the choices of cars with AWD and a stick are limited but not completely unattainable. Listed below are a few models, new and used, that are equipped to provide the kind of adrenalin boost driving you're looking for.
2018 Audi A4 2.0 TFSI
Audi is famous for its Quatro® AWD system that optimizes the traction on the A4 and its hot-rod cousin S4. Both trims offered a seven-speed twin-clutch automatic transmission and Audi's Quattro all-wheel-drive system. But coupled with the 251 hp turbocharged four-cylinder engine is a very rare six-speed stick that turns this entry-level compact luxury ride into an exciting driving experience. We're talking about the 2018 model because Audi dropped the manual transmission option for this fast sedan after that.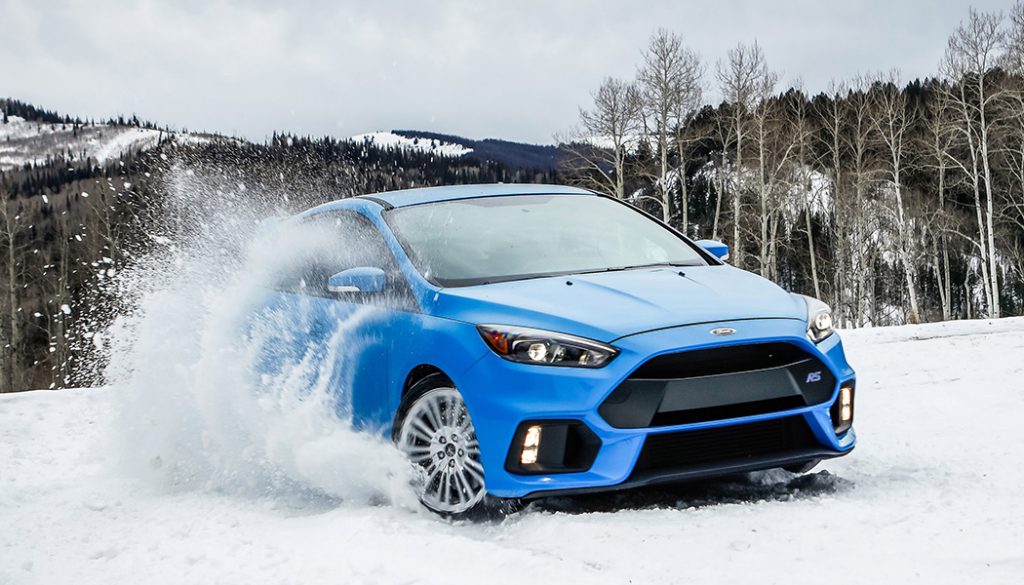 2018 Ford Focus RS
This Ford "hot hatch" is amazingly cool, and out of production. The RS was a limited edition to start with so they are going to be hard to find. Powered by a turbocharged in-line four that pumps out 350 horses and 350 lb-ft of torque, it's mated to a FWD torque vectoring system that controls power to each wheel. Toss in a six-speed stick and you have a ride full of tire-shredding fun. Speaking of tires, you probably won't find the original equipment, super sticky summer rubber, and it will work just fine with all-season treads, but for the ultimate, you want those slick warm weather treads.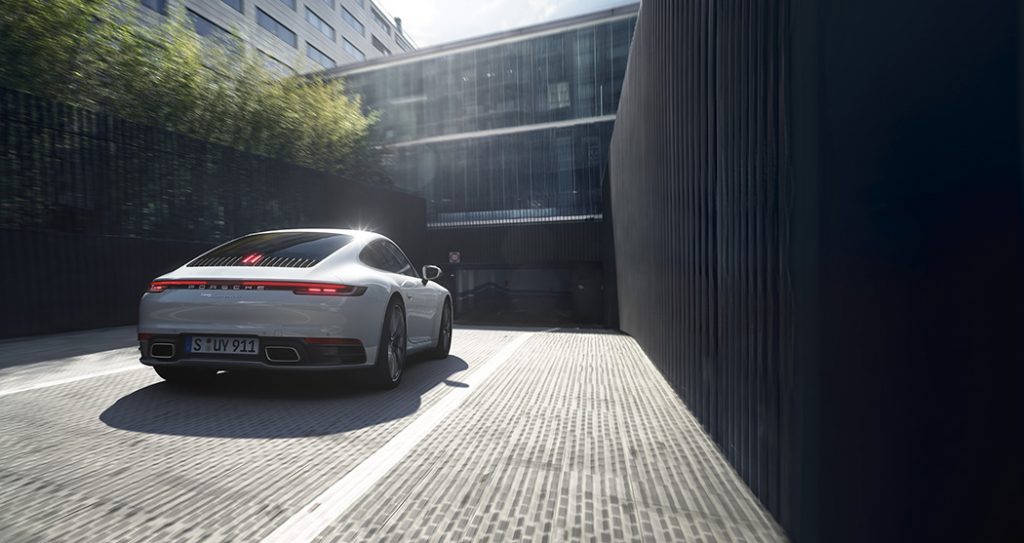 2020 Porsche 911 Carrera 4 or 4S
Want a new car with the stick/AWD combo and have $120,000 to spend? Porsche, with its amazing torque-vectoring AWD powertrain, has decided to provide a seven-speed manual transmission for customers who don't want the eight-speed dual-clutch (PDK) automatic. As mentioned, this "optional" manual transmission is included gratis for buyers that want it. This ride with its turbocharged flat-six kicking out 379 hp and 331 lb-ft of well directed torque is an amazing machine even equipped with the eight-speed dual-clutch (PDK) automatic transmission. But imagine the thrill of slamming through the gears getting from 0 to 60 in four seconds.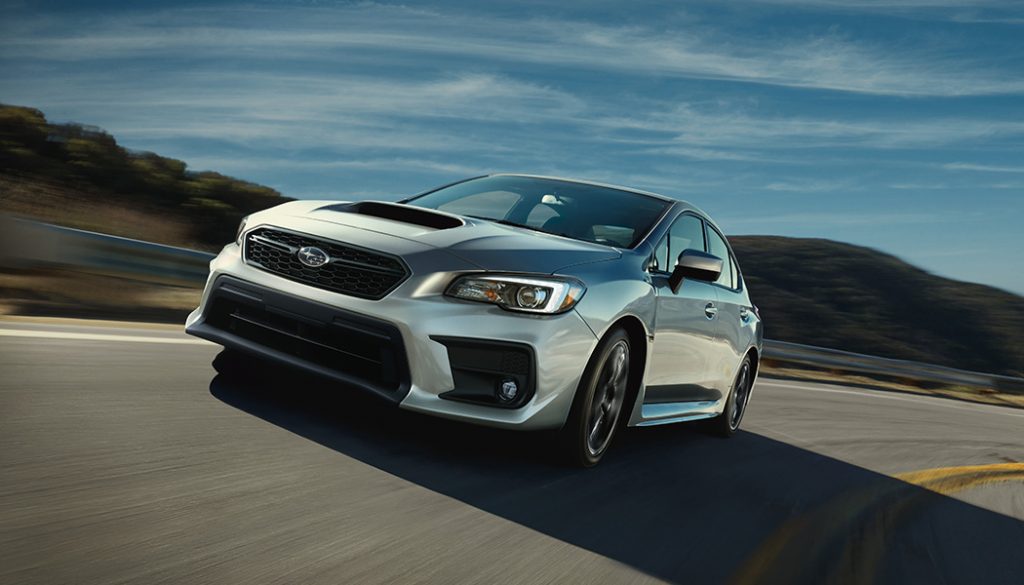 2020 Subaru WRX
For about $100,000 less than a Carrera you can be carving up corners in Subaru's rally racer, the WRX or hot rod upgrade WRX STi. Equipped with the most powerful engines in its class, Subaru's Symmetrical All-Wheel Drive, and a six-speed manual transmission, the WRX is a blast to drive. It is not the most stylish, or the most fuel-efficient, or the most well-appointed cabin in its class but…it is the most fun to drive if you're looking for cars with AWD and a stick.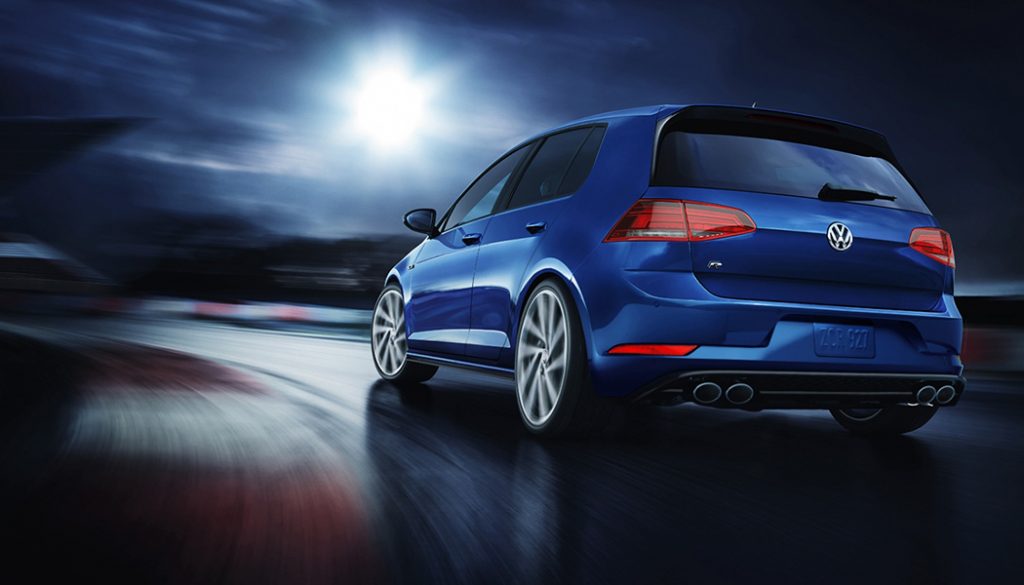 2019 Volkswagen Golf R
The Golf R takes the popular Golf platform, including the car's solid interior and practical cargo area, then turns up the wick on performance. Far beyond anything the GTI can manage, this one gets a 2.0L turbo-four that puts out 288 hp and 280 lb-ft of torque and sends it to all four wheels using a system that can alter where the power goes as needed. The Golf R also comes with a three-setting adaptive suspension system that monitors acceleration and wheel speed sensors to make each damper provide just the right amount of force for cornering or bad roads.
So, there you have it. If you want the power, control, and all-weather capability that cars with AWD and a stick can offer, here are five places for you to start shopping.