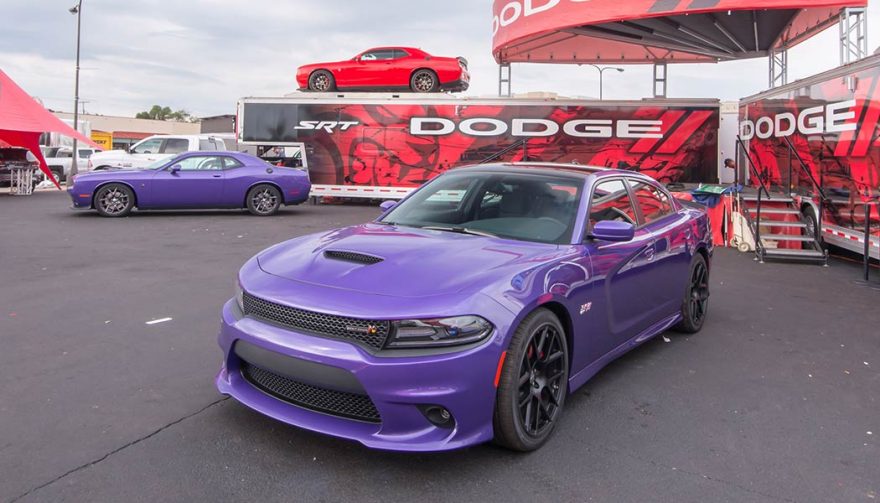 Muscle cars, like the Hellcat Twins, serve up plenty of performance without putting you in the poor house.
Cheap, Worthwhile Muscle Cars
Not everyone can afford a Ferrari or other desirable exotics, not just the cost of purchasing one but also the steep prices for parts and service. That means those who have more modest financial means but still crave power and speed have a wonderful ally: the muscle car.
The only problem is that lately, some collectors with deep pockets have driven up the price of certain older muscle cars, making them almost as ridiculous as that Ferrari. Fortunately the common man can still find some wonderful muscle cars at reasonable prices. Admittedly, there are some cheap muscle cars out there that offer about as much fun behind the wheel as a Toyota Camry, so low price alone doesn't make it a good option.
That being said, any of the following muscle cars serve up plenty of performance without putting you in the poor house. And if you're looking for something with a little more vintage flair, check out these 80s muscle cars.
Ford Mustang GT
For the price some people pay to get an underpowered, sloppy-handling crossover with slightly more cargo than a sedan, you can own this bad boy. The 2016 Mustang GT's 5.0-liter V-8 engine is a true beast, billowing out 435 horsepower and 400 lb.-ft. of torque, which is more than enough to burn some serious rubber. Even better, you get to row the gears with the standard 6-speed manual transmission.
Ford finally got the message that while a solid rear axle can be great for cars that never leave the drag strip, it doesn't exactly make for great handling through turns or much comfort (because other people will ride in your car and judge it by more than how much twisting force the engine produces – weird, I know). According to Ford, the new independent rear suspension doubles the car's anti-squat ability and combats lift ten times more than before.
Chevrolet Camaro SS
The sixth generation of Chevy's perennial muscle car will also be relatively affordable, once it arrives at dealers. The SS will also be the most powerful ever produced, thanks to the LT1 V-8 engine and its wonderful 455 horsepower, plus 455 lb.-ft. of torque.
Like the Mustang, the new Camaro will be loaded with aluminum and other materials to shed weight. That means it handles better and accelerates faster. What more could you want?
One of the most epic rivalries in the automotive world is between the Camaro and Mustang, and drivers are the ultimate winners. No matter which muscle car you go with, you'll enjoy loads of tire-shredding joy, mixed with modern technologies that amazingly don't detract from the fun.
View on One Page
You May Also Enjoy:
First Camaro Built On Display At Dream Cruise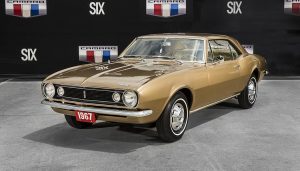 Related Search Topics (Ads)