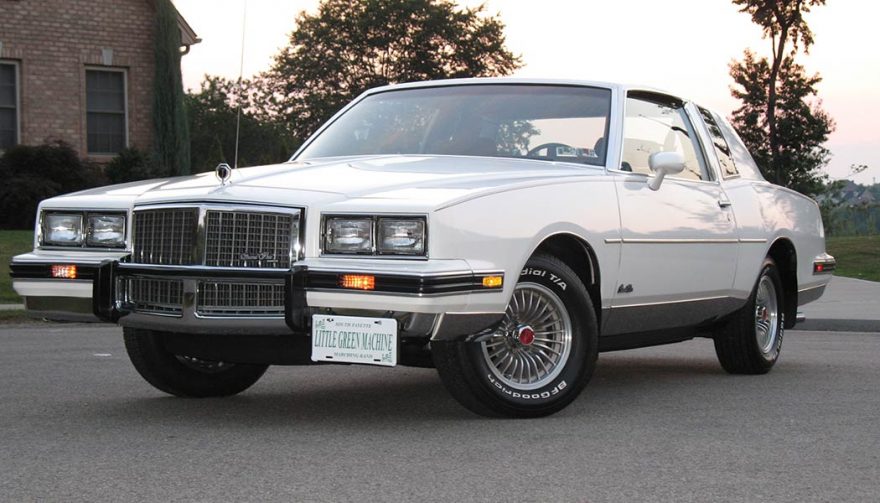 As time passes, more and more 80s muscle cars are becoming classics
80s American Muscle Cars Destined to Become Classics
For some reason, '80s muscle cars don't get the same street cred as the American hot rods from the '60s and '70s. But as time passes, more and more vehicles from the '80s will become classics.
And then, some of them may fade into obscurity like these vintage muscle cars.
If you're enterprising or just really love any of the following options, now is a great time to snatch up '80s muscle cars, before prices skyrocket.
Remember that you're always taking at least a little bit of a chance when guessing which cars will become classics. There are cultural factors that can change public perception in a hurry. Just look at what "The Fast and the Furious" did to prices for used fourth-gen Toyota Supras or third-gen Mazda RX-7s.
So grab your Walkman, pop in a Van Halen cassette, pull on some white Pony shoes and let's take a walk down memory lane.
Buick Grand National/GNX
There's a hardcore following for these '80s muscle cars, and the public is becoming increasingly aware that they're actually wolves in sheep's clothing (thanks in large part to "The Fast and Furious" franchise). They look like a funky, unfortunate Buick from the 1980s, like something a boring grandpa would drive, only murdered out. So what?
While they weren't and aren't much to look at, it's the innards that count. With emissions regulations emasculating so many muscle cars at the time, Buick did something genius. It took the G-Body Regal Coupe and shoved a monstrous turbocharged engine into it. The result was a true sleeper that could in stock form run a 13-second quarter mile and go 0 to 60 mph in about 4.5 seconds.
People have been tuning the Grand Nationals and GNXs to make them even faster. They're great fun to play with, and they're incredibly unique for a muscle car, so their prices will only continue to climb.
Ford Mustang SVO
Way back in 1984 and 1985 Ford turned to turbocharging as a way to make the Mustang faster, while still complying with emissions regulations. The funny thing is Ford's doing a pretty similar thing now with the new Mustang EcoBoost, which only makes the old SVO that much more relevant and interesting.
Among the unique looks was a completely different front fascia than the other Mustang models at the time. The off-center hood scoop and dual rear spoiler only add to the unique features of the car.
Plenty of people consider the 2.3-liter four-cylinder engine a big positive. They think the SVO was a more sophisticated version of the Mustang, instead of a muscle car that handled like garbage and did nose dives with the best of them. As an added bonus, it was one of the first American cars to ride on 16-inch alloy wheels, which for the time were massive.
View on One Page