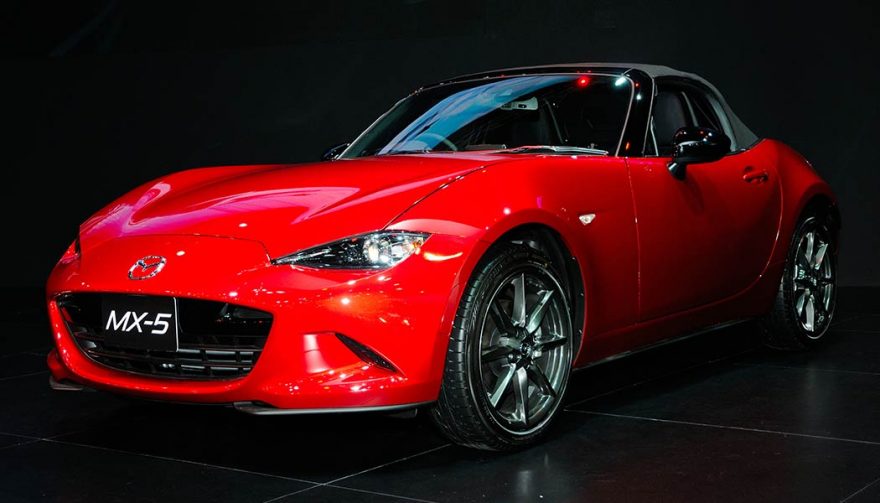 Convertibles took a major hit when the global economy went south, but things are heating up
Driving Topless: Top 7 Convertibles for 2016
Who can resist cruising down the road with the wind in your hair and the sun on your skin? There is something absolutely liberating about convertibles that appeals to every age group and manufacturers across all model segments are rolling out convertibles in hopes of big sales in 2016.
Big sales of convertibles would be quite a switch. Soft tops took a major hit when the global economy went south. Never a huge segment in the auto industry, sales of convertibles plummeted by 50 % as did other "frivolous" big ticket items.
But the times they are a changing and people are feeling better about spending some of that discretionary income on fun rather than being conservative and the car builders are hoping that converts in a rush for ragtops.
Here's a list of some of 2016's best:
2016 Mazda MX-5 Miata
What's not to like about this little package of pure driving fun? This is the two seat convertible that you always wanted as your second car but could never quite justify because only half the family could fit in it. Forget that thinking; you already have a family hauler. What you need is a sporty little ragtop with a six speed manual transmission whose 2.0L four banger cranks out 155 hp and goes 0-60 in 5.8 seconds. You were born to carve curves and look cool and that's what the MX-5 delivers. Impressive handling, a surprising array of standard features and a base price of a little over $25,000 make the Mazda MX-5 one of the best convertible picks for 2016.
2016 Ford Mustang GT Convertible
Can you think of a better way to get a tan than driving this pony to the track, dropping the roof, unleashing the 435 hp, dual overhead cam, 5.0L V8 engine and soaking up rays while going 0 – 60 in 4.2 seconds? Admittedly you are likely to get more windburn than sunburn but it will be worth it just to hear the engine rumble and roar and the power you feel snicking through the six speed manual transmission. Of course you could just take this muscular looking ride to the beach, park in the lot and see who comes by to say hi…and somebody definitely will say hi. Attention getting looks comes with a price and in this case it's about $47,000.
View on One Page
You May Also Enjoy:
Mazda MX-5 to Come with Optional Retractable Hardtop for 2017