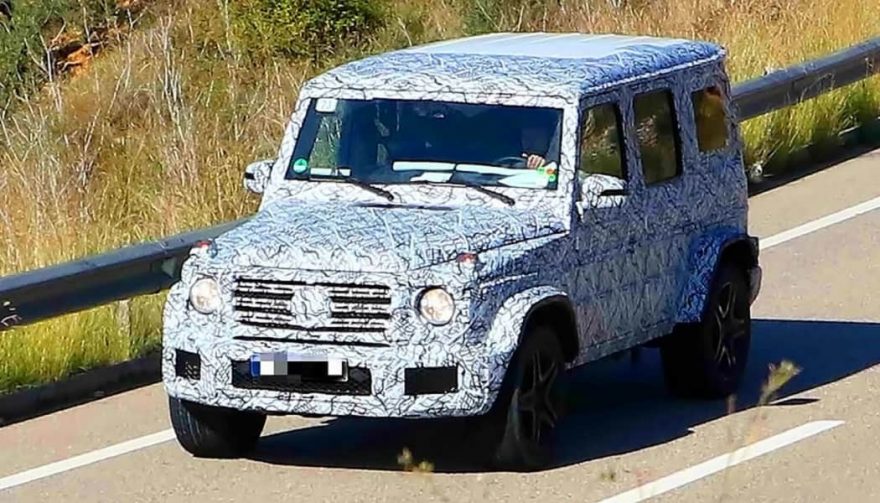 A spy shot of the new Mercedes G-Class
The New Mercedes G-Class Sports an Independent Front Suspension
Along with putting on a few inches for 2018, the Mercedes-Benz G-Class also gets an independent front suspension for the first time.
In an interview with "Automotive News," Gunnar Guethenke, Mercedes G-Class project head, provided lots of insights into the iconic SUV.
A new generation of the G-Class, or G-Wagen as it is fondly referred to, is coming, and speculation has been running wild. At first, Mercedes-Benz showed off a concept that was sleek, modern and more like the GLE. It did not go over very well. We now know, thanks to spy photos, that the upcoming second generation will still be boxy.
Guethenke confirmed that the SUV should still be pretty hardcore, with three locking differentials, a set of low gears, and a real body-on-frame construction. In other words, the G-Wagen isn't going too soft, which is a huge relief for enthusiasts.
"Those (features) are the cornerstones that differentiate the (G-Wagen) from other off-roaders and that ensure both durability and off-road capability," Guethenke said in his interview.
If you look at spy photos and videos that are floating around all over the internet, the new Mercedes G-Class obviously has a wider track. It also appears longer, at least by a little.
What Type of Six-Cylinder?
Guethenke also confirmed a six-cylinder, turbocharged engine will power at least the regular version of the SUV. That could mean Mercedes' twin-turbo 3.0-liter V6, or the inline six-cylinder that will debut in the near future.
It can be assumed a V8 option will be available, and an AMG version will remain in the lineup.
With a wider track and independent front suspension, it sounds like the new G-Class will be a little more civil for road use. The current generation isn't known for being such a good vehicle for pavement duty.
At the same time, it should still be able to tackle the infamous trails at Moab, in Pakistan, North Africa, or anywhere else.
Since it first launched in the 1970s for military and safari applications, the Mercedes G-Class has been a symbol of rugged capability, despite its price tag. The base price is over $123,000.
The G-Class has been available in the U.S. since 2002.