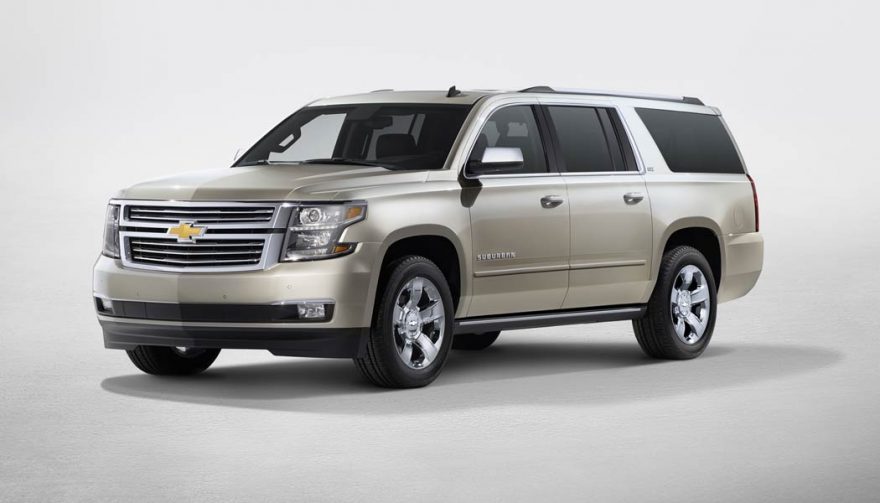 The 2017 Chevrolet Suburban has a ridiculously large capacity for cargo, allowing up to 121.7 cubic feet of space behind the front seats
Whether You Need It or Not, These Are the 10 Biggest SUVs
Is bigger really better? When it comes the biggest SUV you can find, it all depends on why you need it. Some car buyers want a vehicle that sits them up nice and tall in traffic. Others need to haul children like a Bluebird school bus. And some simply think finding the biggest SUV makes them a badass.
Whatever your reason, these are the 10 biggest SUVs you'll find in these parts.
2017 Chevrolet Suburban
Chevy has always had a knack for making things bigger. The Suburban has been the cream of the crop for quite some time in the behemoth SUV segment. Its monstrous interior could span three time zones and requires a long distance calling card for third-row passengers to talk to the driver. The 2017 Chevrolet Suburban has a ridiculously large capacity for cargo, allowing up to 121.7 cubic feet of space behind the front seats, and even 39.3 cu ft. behind the third row.
The exterior is large too. It's essentially a Chevy Silverado with an SUV cab, full frame and all. The Suburban comes with the 5.3-liter EcoTec3 V8 with 355 horsepower and 383 lb-ft of torque, so you can tow like a truck while hauling a cabin full of people.
2017 Mercedes-Benz GLS-Class
If your game needs to bump up a notch, the GLS-Class could be what you need. It's a mix of cutting-edge technology, luxury and performance, and it has oodles of space to go with it. The interior has Eucalyptus wood trim, multicolor ambient lighting, Easy Entry second row seats, power folding third-row seats, and it has heated and cooled cupholders. And that's just to start.
The cabin itself has 93.8 cubic feet of cargo space with the rear seats folded down, which should be enough for any family that can still afford a GLS-Class. What's most impressive in the GLS-Class is the engine lineup. A 362-hp biturbo 3.0-liter V6, a 449-hp 4.7-liter biturbo V8, or a 577-hp 5.5-liter biturbo AMG V8 are all available. Tow up to 7,500 pounds with any of those engines.
View on One Page
You May Also Enjoy:
The All-New 2018 Lincoln Navigator Is the Big-Buck SUV You Want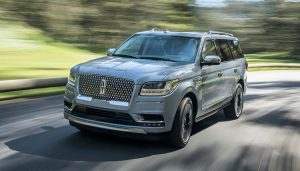 Related Search Topics (Ads)