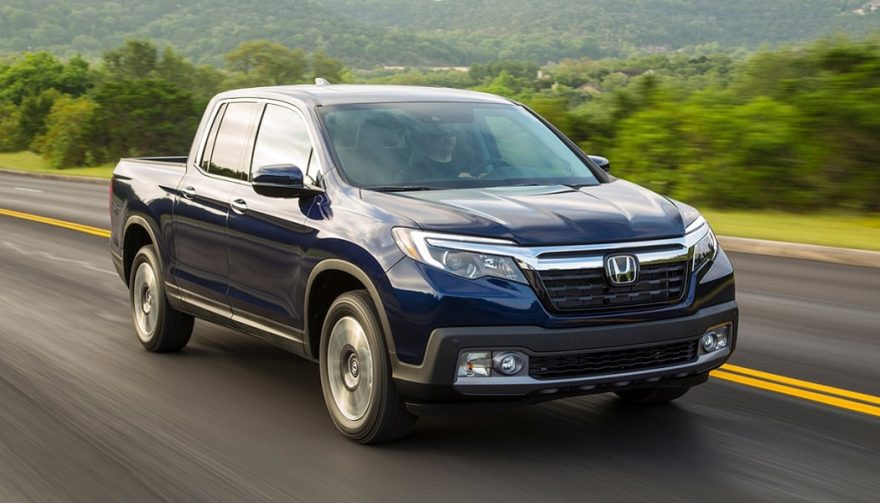 The Honda Ridgeline is making strides in the midsize truck segment
Honda Just Stormed the Midsize Truck Market
Torrance, Calif. – When you think of Honda, the first thing that comes to mind probably isn't trucks. The company that's famous for making fuel-efficient cars and grocery-getting SUVs is making big headway in the midsize truck segment. Honda truck sales are heating up.
Ridgeline Success
In June of 2016, Honda launched the second-generation Ridgeline pickup. Most truck enthusiasts turned their noses up at it. After all, the Ridgeline has a unibody construction, like a sedan or minivan. Pickups typically use a body-on-frame setup that makes them better for towing.
The first-generation Ridgeline wasn't a huge sales success. But Honda's taken a different approach this time. Fresh styling makes the truck more attractive. The automaker no longer is trying to promote the Honda Ridgeline as some tough, hard-working machine. And it's working.
In just a year's time, the Ridgeline carved out 10 percent of the midsize truck segment. Almost 40,000 have found homes in the United States so far. Some buyers abandoned their traditional pickups for a Ridgeline. Others upgraded from a sedan.
Midsize trucks are a hot part of the market right now, with stiff competition. Of course, Ford doesn't play in that space, since the Ford Ranger still isn't sold in the United States. And things will stay that way for at least two more years.
Good Enough
Instead of making some midsize monster, Honda kept the Ridgeline practical. It won't tow 8,000 pounds, but most people never get close to pulling that much weight. You can't haul a 4,000-pound object in the bed, but who actually does that? If you need those kinds of capabilities, which few do, heavy-duty trucks will suffice.
It's all about giving people a truck that's good enough, and not a truck that does more than they'll ever need.
Perfect Combination
Nobody will claim the Toyota Tacoma or Chevy Colorado ride smooth on city streets. Yet most spend their entire life on pavement. Honda realized that, and so it kept the Ridgeline as a softer unibody truck. It's more pleasant for commuting or running around town, and that matters to buyers. It's also one of the most fuel efficient trucks out there.
Honda breaks from the pack with some other features. The in-bed "trunk" lets you store whatever in the compartment, which locks. There's also a drain hole, so throw in some ice and drinks, and it's the perfect cooler. The tailgate flips down, or you can swing it like a door from either end. An electrical outlet in the bed lets owners plug in all kinds of devices while on the go.
The big question now is if this trend will continue? And will other automakers take any cues from Honda for their truck designs?
Related Video: