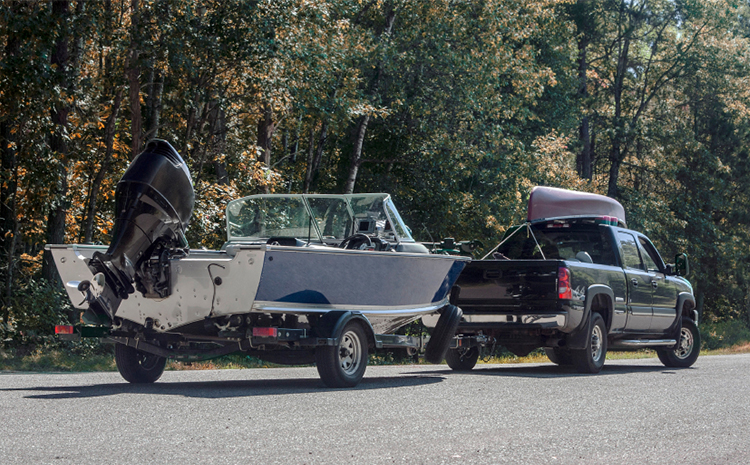 You've got a lot of toys, so you need one of these trucks for towing.
9 Top Trucks for Towing Your Toys
Today's trucks are capable of towing thousands of pounds of weight at a time. There are a few vehicles that can help you out, just make sure you know how much weight you're looking to lift.
Be advised that some of these trucks work best if you use an optional towing package that many car manufacturers sell and that certain trims may be better than others may.
1. Toyota Tundra
Not all trucks that can tow a large amount of weight are interpreted as heavy-duty trucks. The Toyota Tundra is a smaller option that is ideal for those who still want to tow a large amount of weight. It has an i-Force V8 engine that runs at 381 hp and has 400 pound-feet of torque. It can tow about 8,100 pounds at the most. This works better if you pay for the optional towing package that includes a stronger suspension plus an enhanced cooling system.
You could get more out of the Tundra if you choose the Double Cab variant as well. This option, which has a cab that is about 8 feet in length, has a towing capacity closer to 10,000 pounds. This works when the same i-Force V8 engine is used.
2. Nissan Titan
Nissan has a strong entry in the world of pickup trucks in the Titan. This is a truck that can tow 9,500 pounds of weight at a time. This uses a 5.6-liter V8 engine that links to a 5-speed automatic transmission that comes standard. A towing package with a tow hitch, temperature gauge and special connector for braking use is also available although it costs extra to get it. This works best when you use the Crew Cab model, an option that is slightly longer than the standard model.
View on One Page