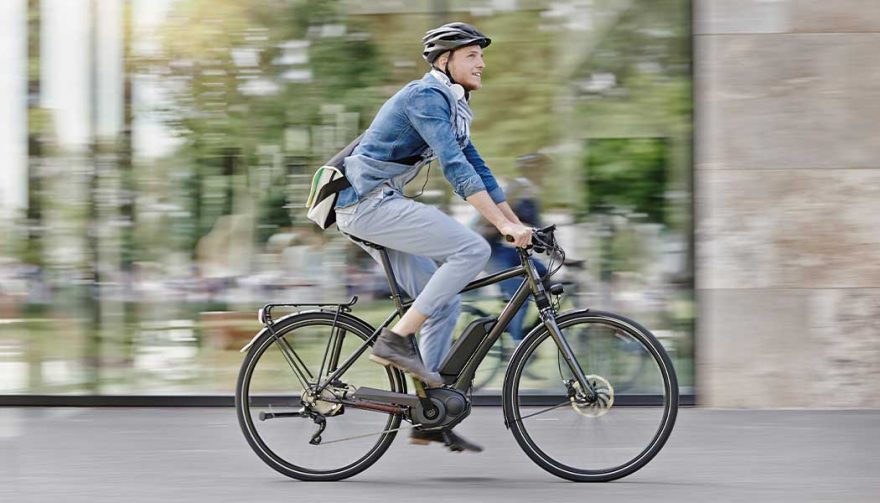 How Electric Bikes Are Changing the World
How Do Electric Bikes Work?
The Covid-19 pandemic has brought some interesting changes surrounding how people adapt to commuting, recreation activities, and travel. The rise in electric bicycles, or e-bikes, was unexpected but has benefited many people. They offer easy, environmentally-friendly transportation with the upside of exercise and safety from crowded public transport. While looking at e-bike trends we are also going to dive into the question: "How do electric bikes work?"
In 2020, sales of e-bikes dramatically rose. In the U.K., where cycling and public transport are common, many brands have seen sales double due to popularity. Industry experts foresee the e-bike industry growing up to 500% due to many emerging technologies and popularity. This rise in e-bike popularity might bring some interesting changes to the world.
The Rise of E-Bikes
E-bikes started becoming more viable as high-capacity battery packs, and powerful electric motors have become more inexpensive. E-bike battery range has increased and is only getting better. Some bikes even have a dual battery system to ride even further. There is also a wide variety of styles of e-bikes, from slow and low cruisers, to commuting bikes with greater range, and even high-performance racing e-bikes.
E-Bikes in the Pandemic: How Do They Work?
The COVID-19 pandemic brought many to realize the viability of bicycles and walking, and most importantly the amazing experience that e-bikes provide. Let's go over some points and answer the question, "How do electric bikes work?"
Socially Distant Form of Transportation
With many government warnings against mass public transportation to reduce the spread, walking and riding bicycles have been on the rise. In crowded areas where people rely on public transport, e-bikes have become a convenient option. They allow people to easily get to work or go to the store without exposing themselves to strangers.
E-bikes can offer the same benefits of public transport in crowded areas, without the threat of COVID-19 transmission. E-bikes often have an effective range of 40 miles to 50 miles on a single charge depending on road conditions. This charge is more than enough for many to commute and get to where they want to go. With the assistance of the electric motor, cycling is easier, and many can travel farther distances in a shorter amount of time versus traditional bicycles.
On flat land, many e-bikes can top out at 25 miles to 28 miles per hour, which is comparable to cars and mopeds, but many areas of the world do not require licenses, permits, or insurance to use e-bikes. They also do not require any special parking areas and can be stored inside an apartment.
Environmentally Friendly and Cost Effective
One surprising side-effect of the pandemic has been the environmental benefit of people not traveling as much. This has improved air quality, lowered emissions, and improved water quality.
E-bikes offer an environmentally friendly transport option with almost no downsides. They run simply off electric power supplied at home that costs pennies to cyclists and releases no emissions into the air. When combined with the push for renewable energy, e-bikes might become one of the best transport options for people to zip around town without harming the environment.
Despite the upfront cost of e-bikes, the savings down the road can be amazing. For bus or train commuters who pay several dollars a ticket each way, the cost of an e-bike can be the same as a year's worth of bus fare but last for years to come. They often do not require expensive licenses, permits, or insurance to operate, unlike cars or mopeds.
Easier Mode of Exercise
The pandemic has made people stay indoors more often because public gatherings can increase transmission, and people are working from home. Because of this, many people may have gained weight between not exercising and snacking out of boredom. These same people may be seeking ways to exercise in a fun and interactive way outside of a crowded gym.
Several e-bike brands, like Aventon, have risen in popularity because they support users on their fitness journey or help them start their journeys. Cycling has always been a great sport for people to get their exercise in; it is a low impact exercise on weak joints, interactive, and can get someone's heart pumping.
For people who live in a hilly area, normal bicycles can be too hard to go up and down slopes. However, e-bikes offer the ability to easily climb and descend hills with the assisted power of the electric motor.
For people who have not exercised much, e-bikes offer the ability to slowly work back into exercise with the assistance of the electric motor.
The Future of E-Bikes
As industry analysts foresee, if e-bikes continue their rise in popularity, it is a sure thing for them to be more integrated into our world. They offer an easier way to commute and move about crowded cities without feeling excessive exercise and provide benefits such as reduced transportation costs and lower environmental impact.
Much like our current advent of electric cars, the rise in e-bike popularity can spark more advanced technology, inexpensive options, and better social integration for a brighter future.