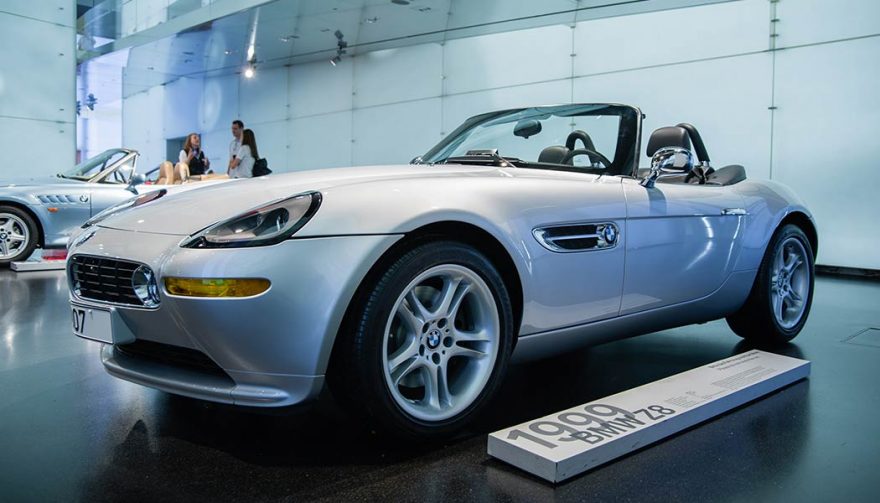 The BMW Z8 is one of the more notable Bond cars
8 of the Best Bond Cars
James Bond films are known for a number of things, chiefly among them the awesome cars. While some of the modern films have featured impressive vehicles, many of the best have been from the series' past.
Th James Bond books and movies contain many memorable items but many will argue that the vehicles of the James Bond movies were the most iconic. From the classic Aston Martin to the AMC Hornet, there are many classics. So what is the best James Bond car? We've narrowed down our top eight favorites.
8. Sunbeam Alpine Series II
The first car James Bond drove on the screen is worth mentioning, because it started the tradition of the spy ripping through the streets of different countries in pursuit of the bad guys, or being pursued by others.
While the Alpine Series II only boasted 80 horsepower and no flashy looks, plus it wasn't outfitted with all kinds of high-tech hardware, it still wasn't a bad-looking vehicle for James Bond to be driving. Sure, there are plenty of more impressive Bond cars, including everything else on this list, but this vehicle's status as the first makes it worthy of being here.
7. Toyota 2000GT
So often we associate Agent 007 with British cars because he's a British spy. But he's driven plenty of non-British vehicles, including a completely awesome Toyota 2000GT. As the first supercar to come out of Japan, it was the perfect fit for the Bond movies.
If you watch You Only Live Twice, you'll notice the Toyota is a convertible, which people who know the 2000GT are aware wasn't an option when the car was produced. This customized design actually came about because Sean Connery was so big he couldn't fit inside the 2000GT unless they chopped off the roof. Two vehicles were used in the film, and both are big collectors' items today.
View on One Page