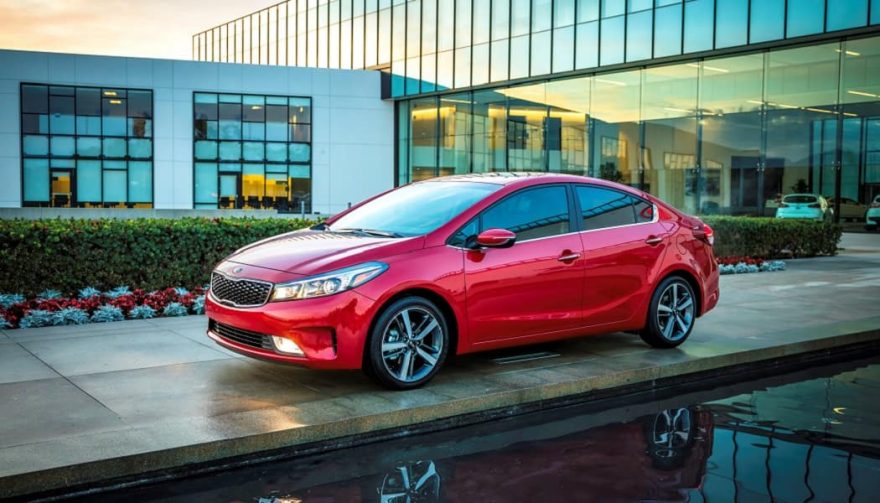 The Kia Forte earned a Top Safety+ ranking for 2017
Kia Forte Earns an IIHS Top Safety Plus Rating
Arlington, Va. -The 2017 Kia Forte has picked up a Top Safety+ ranking with the Insurance Institute for Highway Safety (IIHS). That's the best rating the vehicle safety organization offers.
To earn the valuable ranking, the IIHS testing format requires a vehicle to earn "good"ratings in five "crashworthiness" tests. The crash tests are small overlap front, moderate overlap front, side impact, roof strength and head restraint. To quality, vehicles also need an "advanced" or "superior" rating for front crash prevention and an "acceptable" or "good" rating for headlights.
The Kia Forte is the 10th car in its IIHS category – "small cars" – to earn a Top Safety+ rating.
"Kia Forte is one of our most popular and best-selling vehicles," said Orth Hedrick, VP of Product Planning Kia Motors America
"The new distinction of TSP+ rating from the highly respected IIHS reconfirms the high priority we place on safety for our customers and why Forte remains a favorite in the compact sedan class."
Structural Improvements
Kia made structural improvements to the Forte that boosted its performance in the small overlap front crash test, according to a release from the IIHS.
With an optional, superior-rated front crash prevention system and available good-rated headlights, the compact car joins the ranks of Top Safety Pick+ winners.
The 2017 Kia Forte has longer side-curtain airbags than earlier models. In addition, Fortes built after March have a bulkier structure at the door hinge pillar and the door sill.
With those changes, Fortes built after March earn a good rating in the small overlap test. That test simulates a crash in which the left front corner of a vehicle collides with another vehicle or another object.
During the crash, the driver's space was maintained well, with maximum intrusion of 3 inches at the footrest. The crash test dummy's movement was well-controlled, and measures from the dummy indicated a low risk of injuries in a severe crash.
Earlier models earned a marginal rating, with intrusion reaching 8 inches at the lower hinge pillar. In addition, the dummy's head contacted the instrument panel, and the side curtain airbag failed to provide sufficient forward coverage.
The Forte's optional front crash prevention system, new for 2017, earns a superior rating. So the vehicle avoided collisions in IIHS track tests at 12 and 25 mph. The system also includes a forward collision warning component that meets the National Highway Traffic Safety Administration's criteria.
This top safety award came right on the heels of the Forte being named highest-rated compact car in the 2017 J.D. Power Initial Quality Study (IQS), which measures consumer satisfaction and the least number of issues in the first 90 days of ownership.