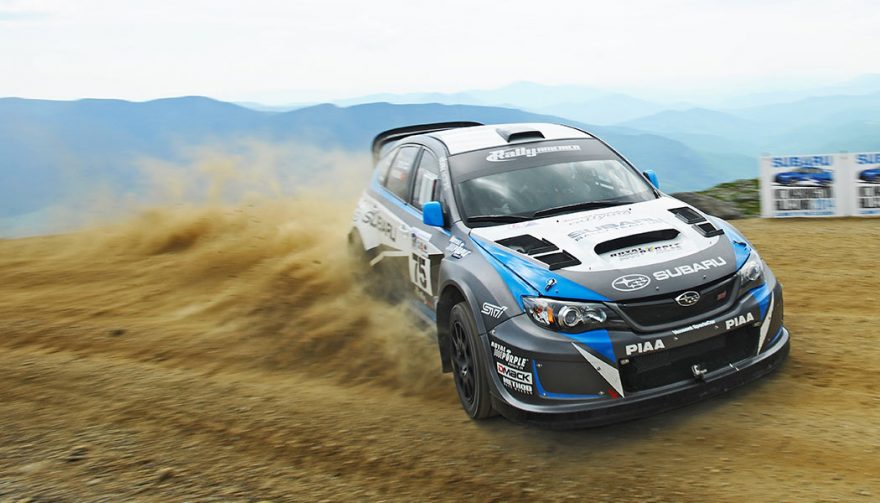 For the serious enthusiast looking at compact cars, the Subaru Impreza WRX STI is the holy grail.
Top Compact Cars For Enthusiasts
Life doesn't stand still just because you love to drive. Your youthful days driving a two-seater sports car, a classic muscle car, or a tough and rugged pickup truck might be behind you. Or, you might be a young up-and-comer who wants something fun to drive without breaking the bank. Compact cars make perfect sense.
Compact Cars Have Enthusiasts Covered
While it's not the most elegant of categories, compact cars have come a long way. You're no longer relegated to puddle-jumper status with boring, uninspired looks. Nay, compact cars have become a great choice for stylin' and profilin'. And performance-wise, there's plenty to get you excited – even if you're a certifiable car nut.
Check out these top compact cars for enthusiasts to see what all the fuss is about. Each one hits a price point between $20,000 and $40,000, so there should be a fun-to-drive compact car here for every budget.
Ford Focus RS & ST
Ford has given us good reason to get amped up to drive compact cars. Just look at the options they have given us! Their Focus hatchback lineup has the Focus RS on top, with an absolutely mean appearance backed by incredibly aggressive performance. It's a 6-speed manual transmission mated to a whopping 350-hp 2.3-liter EcoBoost four-banger. Tag on the Ford Performance All-Wheel-Drive System and you've got a streetable rally car for just under $36,000.
Or, you can scale it back a touch with the Focus ST. Looking just slightly tamer than the RS, the Focus ST still has the goods with a 252-hp 2.0-liter EcoBoost engine. You still get a 6-speed rower, but without the all-wheel drive. If you choose the Recaro seat upgrade, you'll still feel like you're driving a rally car. Base price hovers around the $22,000 mark.
Kia Forte Koup Turbo
If a sexy little Asian coupe (or Koup) is more your style in compact cars, you can't overlook the Kia Forte Koup Turbo. Not only is the Kia Forte Koup sporty on the outside, it's spacious on the inside so you don't have to feel guilty about sacrificing family space. One of its distinguishing features is Flexsteer, a switchable steering control with Normal, Comfort, and Sport modes. Enthusiasts will likely just leave it in the more responsive Sport mode. Up front, a 1.6-liter turbocharged engine makes 201 horsepower for an enjoyable driving experience, and you can choose either a 6-speed manual gearbox or a 6-speed auto. Entry-level pricing barely breaches the $20,000 barrier.
If one desires more cargo space and utility, the Forte5 five-door hatch is also available with the 6-speed manual and turbo engine combo. To this five-door turbo manual Kia, you can also add sunroof, leather and all the tech package goodies and it still only rings in at $26,335. Unfortunately, you can't get all those bells and whistles in the 6-speed Koup – only in the auto.
View on One Page
You May Also Enjoy:
Ford Focus ST: This Hot Hatch Can Cure a Boring Commute