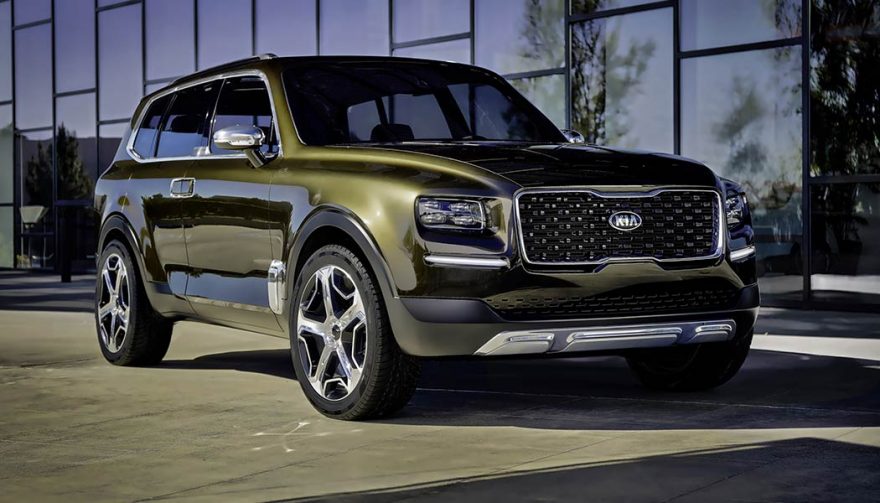 The Kia Telluride concept in 2016
Three-Row Kia Telluride SUV Coming to Production?
Two years ago the three-row Kia Telluride SUV made its global debut at NAIAS in Detroit. At the time the large crossover was strictly a concept vehicle. However, multiple media outlets are now reporting that Kia will be bringing the Telluride to production.
In an interview with WardsAuto, Kia Motors America VP of product planning, Orth Hedrick, said to "stay turned for more details." Last week Australian media reported that the Kia Telluride has the green light for production.
When Kia unveiled the seven-passenger Telluride concept in 2016, it utilized modified underpinnings from the Sorento. It had a 270-horsepower, 3.5-liter V6 paired with a 130-horsepower electric motor. There's no word right now regarding the specifications for the production model.
You May Also Enjoy:
2017 Kia Soul: If You Can Get Past the Looks, There's a Funky SUV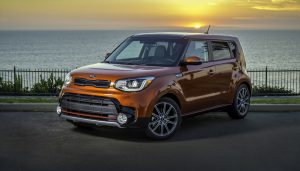 This isn't Kia's first attempt at a full-size SUV. The South Korean automaker launched the Borrego in 2009. However the model was short lived, with Kia quietly discontinuing the SUV at the end of the year.
It was replaced by a larger, second-generation Sorento. The Sorento has an optional third-row of seating.
Slumping Kia SUV Sales
News of the imminent Kia Telluride comes quickly after the auto maker had a tough year in 2017 for SUV sales. Sales for the Kia Sorento didn't top 100,000 models, falling more than 13 percent compared to 2016.
Additionally, Kia Sportage sales were down over 10 percent compared to 2016. Sales for the subcompact crossover Kia Soul tumbled more than 20 percent.
The hope is that the full-size SUV will help Kia round out its portfolio and in turn prod sales in a hot automotive segment.
Other Kia Utility Vehicles
Along with the Telluride, Kia is purportedly set to launch an all-electric version of the Niro, a compact crossover. The company revealed a near-complete Niro EV at the 2018 CES, which has a 238-mile electric range.
Kia was able to move over 27,000 Kia Niro units in its first year of sales in the U.S. last year.