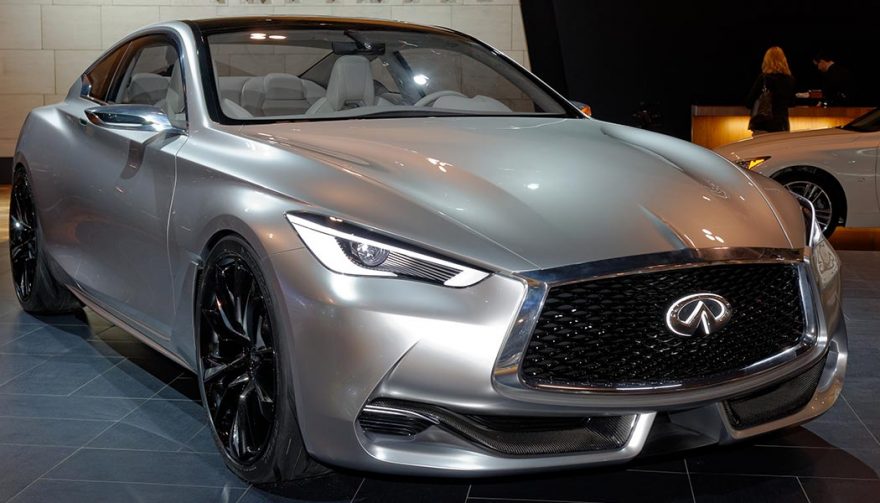 Luxury coupes stole the show at the Detroit Auto Show
Luxury Coupes a Big Story at Detroit Auto Show
The Detroit Auto Show is underway and after the first day, the emphasis is clearly on two-door models from the top luxury brands.
Two-Door Commitment
The segment which has been sorely missing contributions from some of the big names in the industry has been revitalized. Infiniti, Acura, Lexus, and Buick have all unveiled products that demonstrate a commitment to the category and purport a direction each brand is headed with their design and innovation.
Lexus
Perhaps the most noteworthy is the Lexus LC500. It is an aggressively-styled coupe with a long, rakish hood and the traditional Lexus hourglass grille. The rear wheel wells project outward, enhancing its racy appearance and declaring its ferocity. A 5.0-liter V-8 is under the hood and churns out 467 horsepower.
The Lexus LC500 is a real-world car – not a concept – and is slated for release mid-2017. The price tag is set to be just a tick under $100,000, in line with the other offerings of luxury carmakers like Mercedes and BMW.
Infiniti
Infiniti made waves with the Q60. While the nameplate is not new to the luxury line from Nissan, the car itself is. Where the previous Q60 was a rebadged G37, this Q60 is all new. Infiniti has a void in its lineup currently which will be filled with this sports coupe which features the same underpinnings as the Q50.
Vice president of Infiniti Americas, Randy Parker, said, "This will put us back into the sports coupe segment. It's a critical model for us because we have a long heritage of reaching premium coupe customers."
There will be three powertrains, all much more subdued than the Lexus LC500. Infiniti will offer a 2.0-liter turbo four cylinder and two variants of a 3.0-liter V6, one with 300 horsepower and one with 400 hp. Expect a price tag much lower than the Lexus release.
You May Also Enjoy:
2018 Lexus LC Nails Luxury and Performance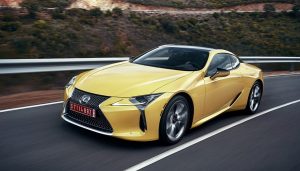 Related Search Topics (Ads)
Buick
Buick also unveiled a concept car that declares the direction GM's luxury brand is planning to take. The Buick Avista is a sultry coupe that reinforces Buick's desire to hit the younger, savvy crowd. It's built on the Alpha platform, shared with the Chevrolet Camaro and Cadillac ATS, and packs a significant punch with a 3.0-liter twin turbo engine with 400 horsepower.
The Buick Avista isn't slated for production as of yet and may never be since 80 percent of Buick's sales happen in China. The Chinese market isn't the hottest when it comes to sports coupes though the Avista still asserts Buick's intention for future developments.