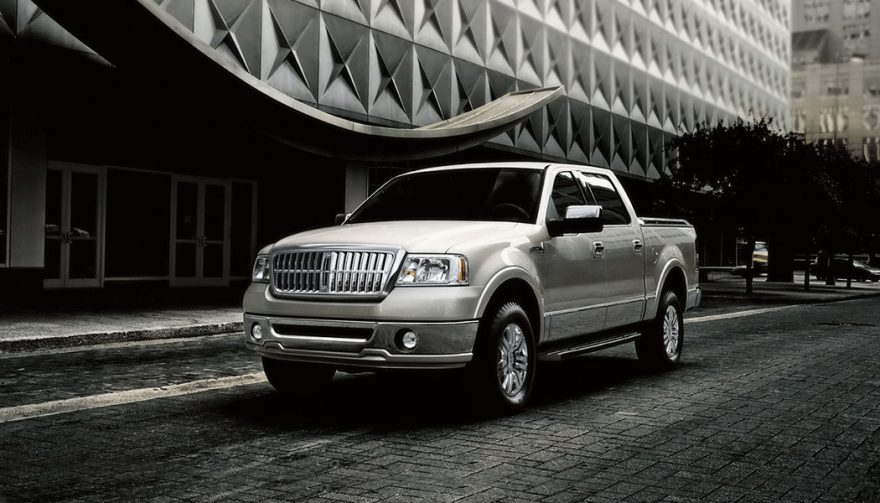 Years ago, luxury vehicles were strictly cars. Trucks were purely utilitarian things, where the only luxury you might enjoy would be air conditioning and power windows.
Top 8 Luxury Trucks for Hauling in Comfort
Years ago, luxury vehicles were strictly cars. Trucks were purely utilitarian things, where the only luxury you might enjoy would be air conditioning and power windows.
While some people today still hold onto the belief that a truck isn't a truck until it has at least one dent, there's a growing movement of luxury trucks. These vehicles serve up all kinds of posh amenities, plus often feature loads of chrome on the exterior that make it clear they aren't intended for hard use. These top luxury trucks might carry a full load of Costco groceries or antique pieces of furniture instead of loose dirt or bags of concrete mix.
You might question why anyone would want such a vehicle. Not only can a pickup accommodate larger items in the cargo area, even compared to an SUV, they're also great for towing. A truck will pull the family boat to the lake for a weekend of fun or a big, luxurious camper.
Since luxury trucks are a newer phenomenon, most of the vehicles on this list are late-model pickups.
Lincoln Mark LT
What would a luxury trucks list be without the Mark LT?
When Lincoln launched this dressed-up version of the Ford F-150, complete with lots of chrome treatment, it was a laughingstock. What was ridiculed in 2006 would do quite well today. Even back then, the Mark LT wasn't a slow seller, but it wasn't a raving success, either. It did much better than its predecessor, the Lincoln Blackwood.
All Mark LTs had four doors and the 5.4-liter Triton V-8 engine with 300 horsepower on tap. Leather upholstery, wood-grain accents, and available four-wheel drive were in the mix.
Cadillac Escalade EXT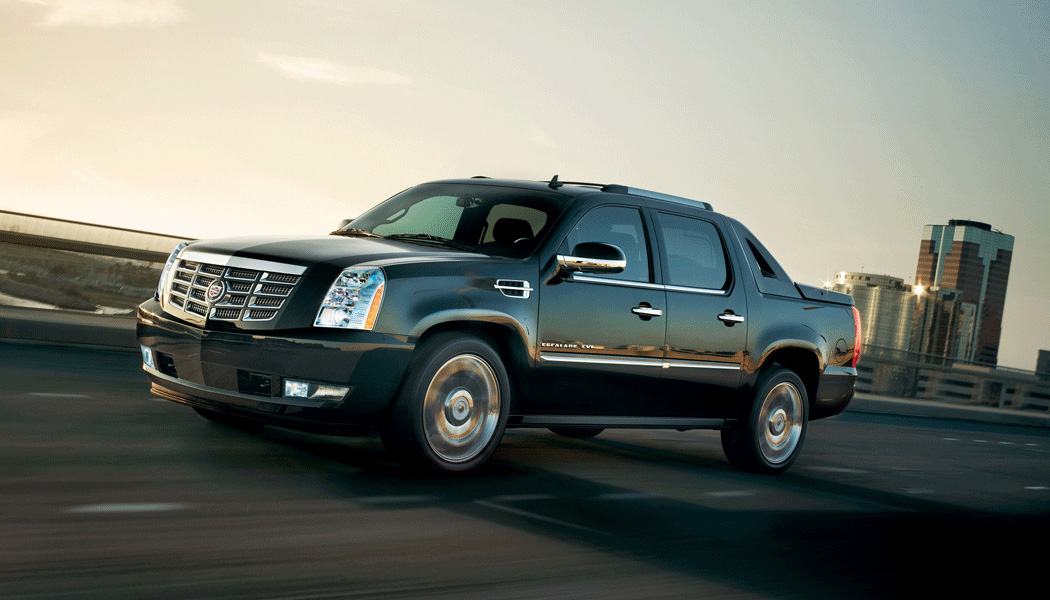 Speaking of dressed-up versions of pickups, the Cadillac Escalade EXT was essentially a Chevy Avalanche. Of course, it wore the angular, chrome-heavy exterior appearance of the luxury brand. Launched back in 2002, it was an odd beast that enjoyed a strong cult following all the way through production ending in 2013, and still does today.
The Escalade EXT had all the trappings of a luxury vehicle: wood, leather, nice floormats, etc. Like the Avalanche, it also had a "mid-gate" or partition between the back of the payload and the cab you could take down. That feature made carrying longer items in the short bed possible, as long as you didn't need to carry backseat passengers as well.
Ram 1500 Limited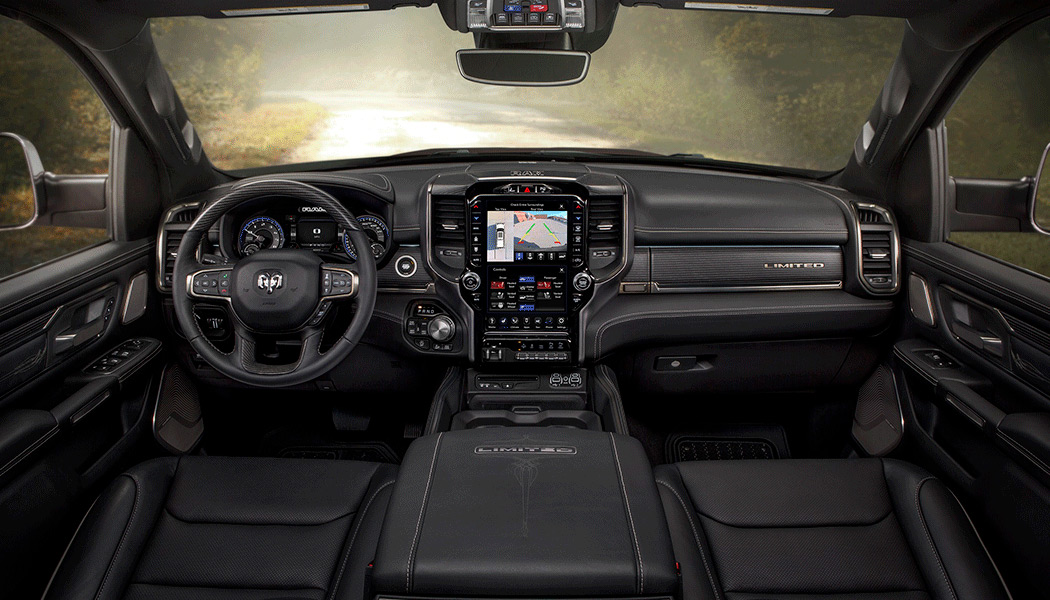 The Ram 1500 has gone under the knife and come out a different truck for the 2019 model year. That means more space, better tech, and even more amenities for the entire lineup. The top-of-the-line Limited really pushes the envelope in many luxurious ways. For example, the rear seats can slide forward and back, plus recline up to 8 degrees.
You get to enjoy a massive 12-inch, vertically-oriented infotainment touchscreen that will have you looking down on systems in other trucks. The system also has more satellite radio stations for you to endlessly surf through. To keep your phone and other compatible devices charged up, a wireless charging pad is included.
Ram also offers all kinds of upgrades for this truck, including a 19-speaker Harman Kardon sound system, dual-pane moonroof, and 22-inch wheels.
GMC Sierra 1500 Denali Ultimate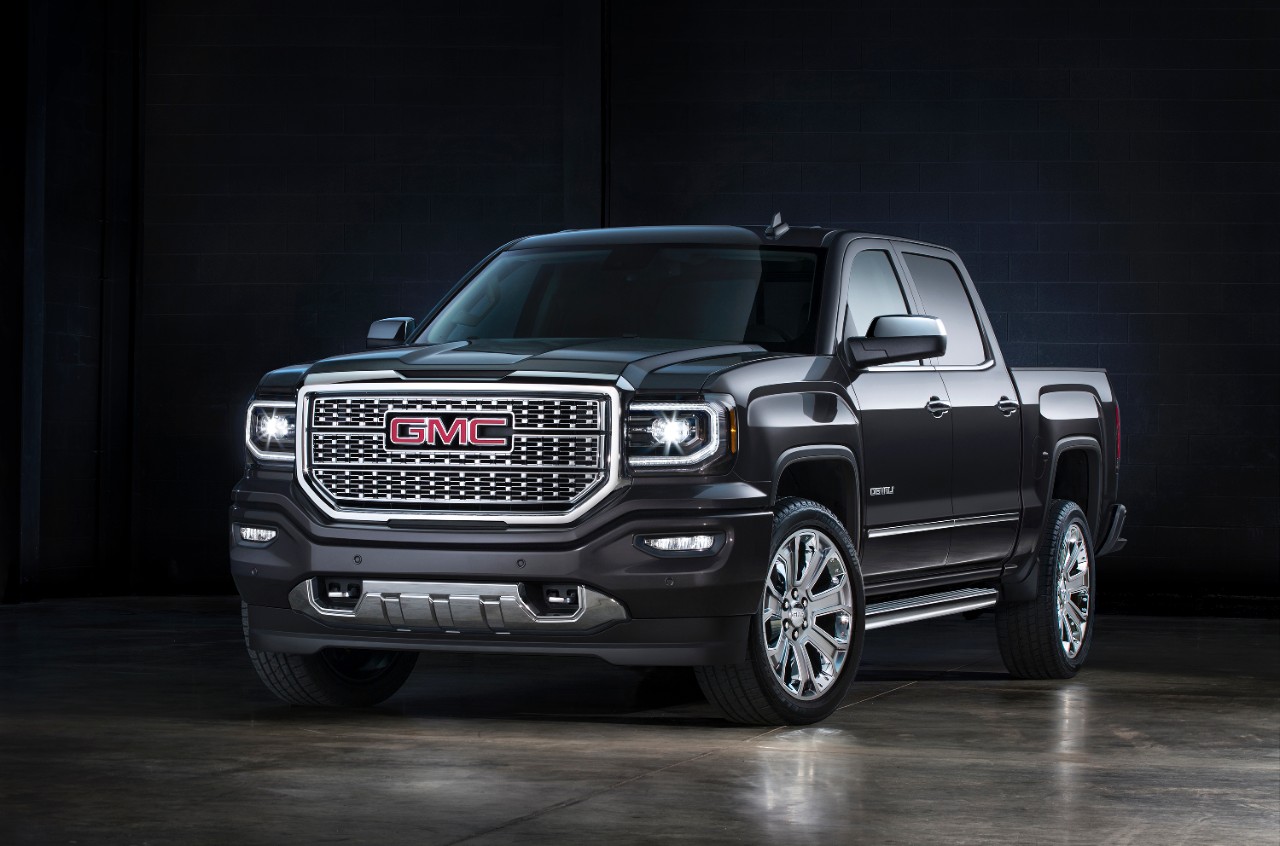 You should already know the Denali trim is the most luxurious Sierra 1500 available. But a new Ultimate package kicks things up a few more notches. Among the upgrades are Magnetic Ride Control, full LED headlights, perforated leather seats, a Bose sound system, and a heated steering wheel.
The truck also comes with plenty of cutting-edge tech, like automatic high beams, low-speed automatic emergency braking, a safety alert seat, and lane departure warning.
Ford F-150 Limited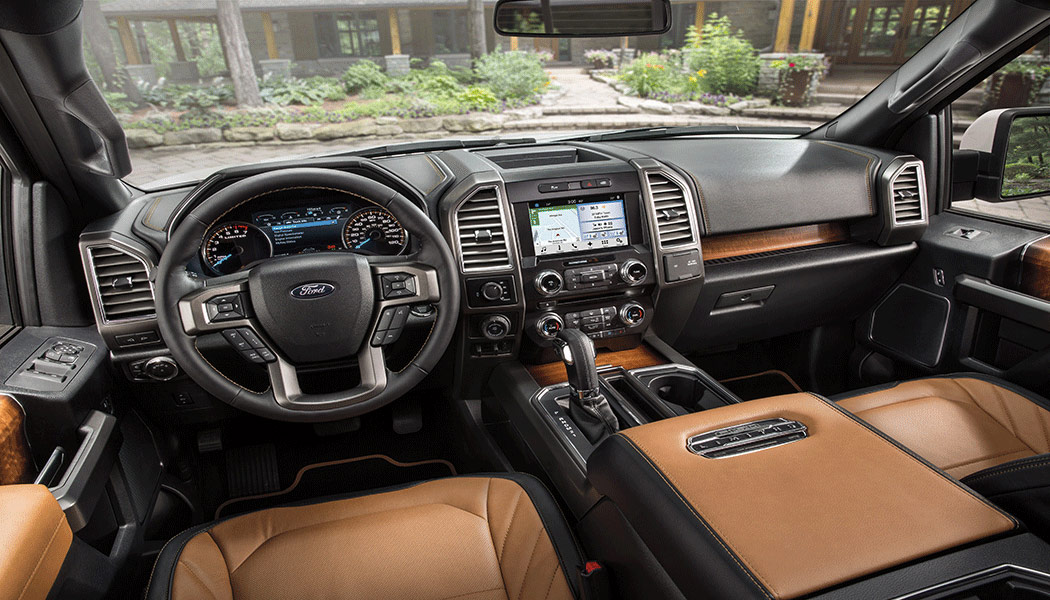 The Blue Oval's Limited pickup hits hard with the twin-turbo EcoBoost V-6 engine and 375 horsepower on tap. That means the truck can tow up to 13,200 pounds.
Among the amenities are satin steel accent pieces, a dual-pane moonroof, 360-degree camera system, adaptive cruise control, parking assist, high-grade navy blue leather upholstery, heated/ventilated front seats, heated rear seats, and puddle lights. This will be a vehicle the whole family can genuinely enjoy.
Honda Ridgeline Black Edition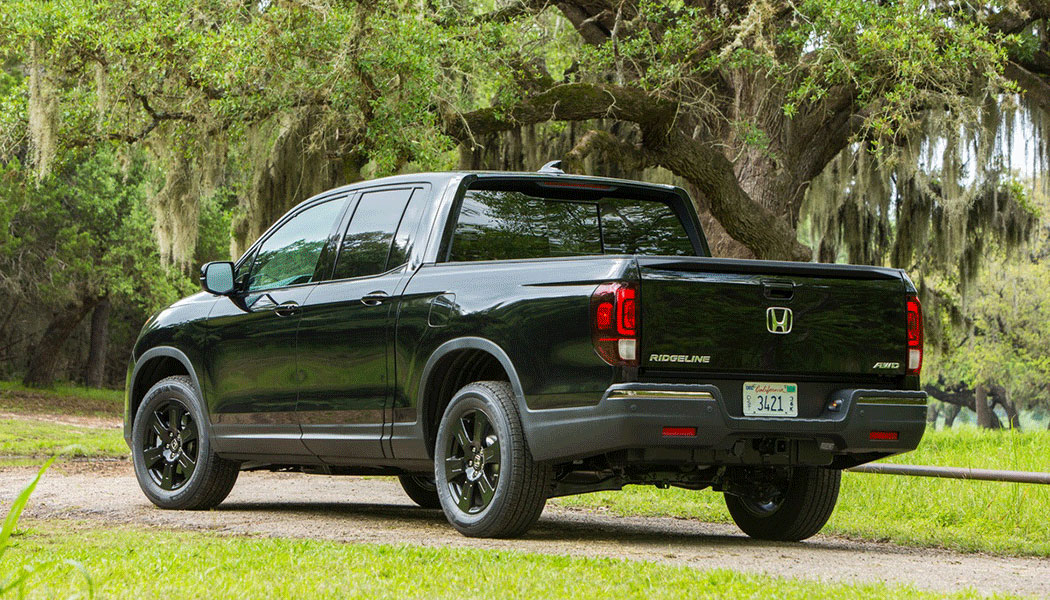 Surprised to see a Honda on this list of top luxury trucks? While the Ridgeline features unibody construction instead of the usual body-on-frame setup, it still works well for what most pickup truck buyers need. The unibody also means a gentler ride, which can be a huge plus.
The Black Edition is based on the Ridgeline RTL-E. As the name suggests, many of the trim pieces are black, including the wheels and the upgraded leather upholstery. All-wheel drive comes standard, along with an audio system for the pickup bed, which is great for tailgating. When you're driving around, the 540-watt sound system with 8 speakers plus an 8-inch full-color touchscreen will keep you entertained.
Navigation is included, and the Honda Sensing suite comes standard. It bundles together technologies like adaptive cruise control and lane-keeping assist.
GMC Canyon Denali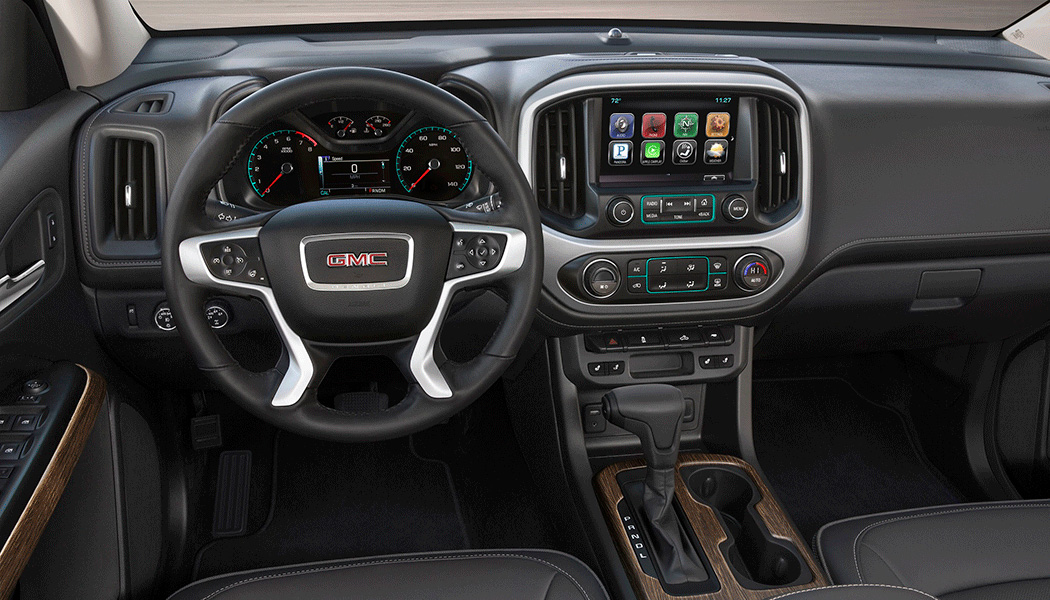 Top luxury trucks don't have to come in a large package, as this mid-size pickup demonstrates. Just one glance at the chromed-out grille and trim makes it apparent this truck isn't some stripped-down machine, but instead will pamper you. Of course, anyone who knows about the Denali trim already recognizes that exterior and interior appointments are far superior to the rest of the GMC line.
GMC only offers the Canyon Denali with a crew cab. You get to choose between two bed lengths, plus two-wheel or four-wheel drive. You can also opt for the diesel engine.
For the cabin, you'll find sumptuous black leather with contrast stitching, a heated steering wheel, plus heated/ventilated front seats. GMC even throws in 4G LTE high-speed data, a mobile WiFi hotspot, lane departure warning, and forward collision alert as standard equipment. In other words, you won't be suffering with this truck.
Nissan Titan Crew Cab Platinum Reserve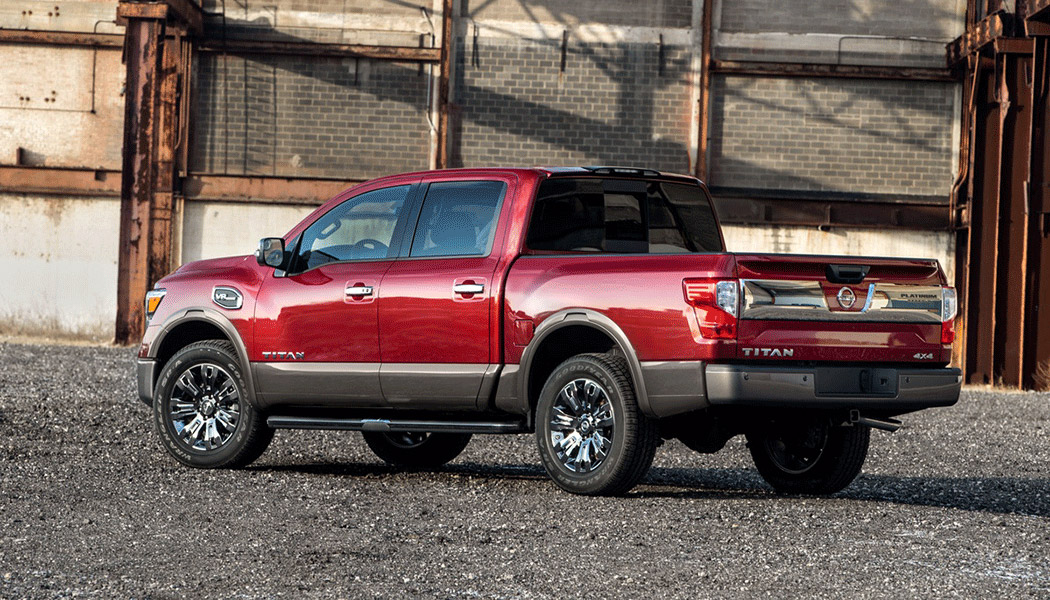 The Titan has come back for a second generation better than ever, and the Platinum Reserve is the most luxurious version. Among the sophisticated treatments is a two-tone leather interior layout, power-folding heated side mirrors, illuminated running boards, and a 7-inch color infotainment screen. There's even a welcoming lighting sequence that comes on as you get near the truck.
You also enjoy a surround-view camera system, which is great when navigating such a large truck in tight areas. To help with pulling big loads, there's an integrated trailer brake controller. That's great, considering the truck can tow up to 9,400 pounds.