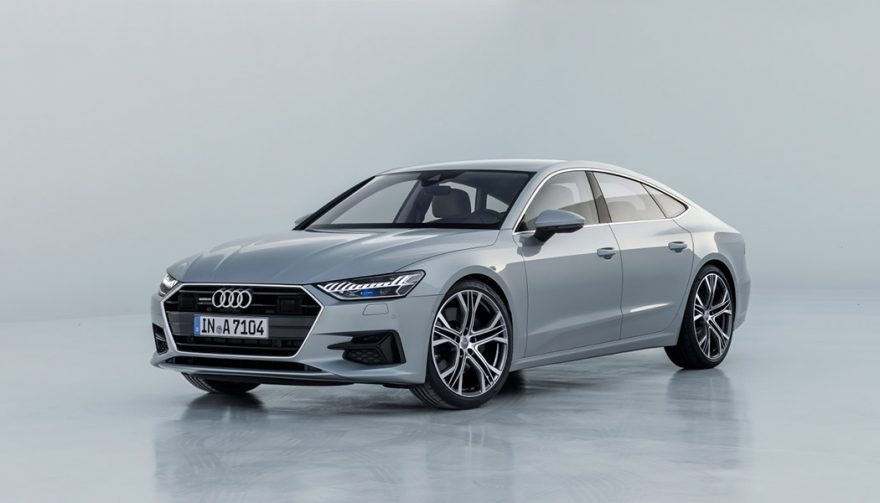 The redesigned Audi A7 draws inspiration from the A8
New Audi A7 Sportback Gets a Needed A8 Makeover
The recently revealed 2019 Audi A7 Sportback looks a lot like its sibling, the A8, inside and out. Of course, there are distinct differences. But the new design language is evident with the new forthcoming four-door coupe.
And the complete redesign couldn't come soon enough. Since Audi released the mid-size luxury car in 2012, it has only received a few facelifts but nothing dramatic.
New Audi A7 Exterior
Up front you'll definitely notice the signature Singleframe grille. The wide mouth is wider and lower than the Audi A8's, and it dominates the fascia.
There's also narrow headlines, which are available in three different versions, and contoured air inlets.
Moving back other components emphasize the vehicle's athletic stance, including the long engine hood and wheelbase and short overhangs. Audi points to four dimensions in particular that describe the sporty nature of the Audi A7. The car is 16.7 feet long, with a 9.6 feet wheelbase. It's 6.3 feet wide, but it only stands at 4.7 feet high.
You May Also Enjoy:
Can the 2018 Audi Q5 Prod the Beleaguered Carmaker?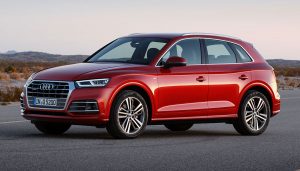 The model-defining hatchback tail end is where you'll see the biggest departure from the A8. And compared to the outgoing A7, Audi has replaced the taillights with a flat-light strip.
You will be able to get the new Audi A7 with a choice of 15 colors, eight of which are brand new.
Audi A7 Interior
The cabin is strikingly different from the current model. However it leans heavily on the A8 stylings, especially with the dual-screen infotainment center. The top 10.1-inch screen controls entertainment and navigation. The lower 8.6-inch screen handles the climate control.
The Audi A7 utilizes the Audi AI system, which includes parking pilot and remote garage parking. These features autonomously guide the car into and out of parking spaces and garage. Aside from the AI system, the driver has access to a number of other driver-assist features like lane-centering assist.
Under the Hood
Just like the A8, the new A7 gets a turbocharged 3.0-liter 48-watt V6 mild hybrid system. It produces 340 horsepower and 368 lb-ft of torque.
Audi claims it scoots from 0 to 60 mph in 5.3 seconds. Top speed is 155 mph. The V6 is paired with a seven-speed transmission and the Audi Quattro all-wheel-drive system.
Audi says additional four- and six-cylinder engines, both gasoline and diesel, will be available shortly after production starts. No word on S7 or RS7 versions.
The Audi A7 will launch in Germany in February 2018, and should be available in the United States later in the year or in early 2019.