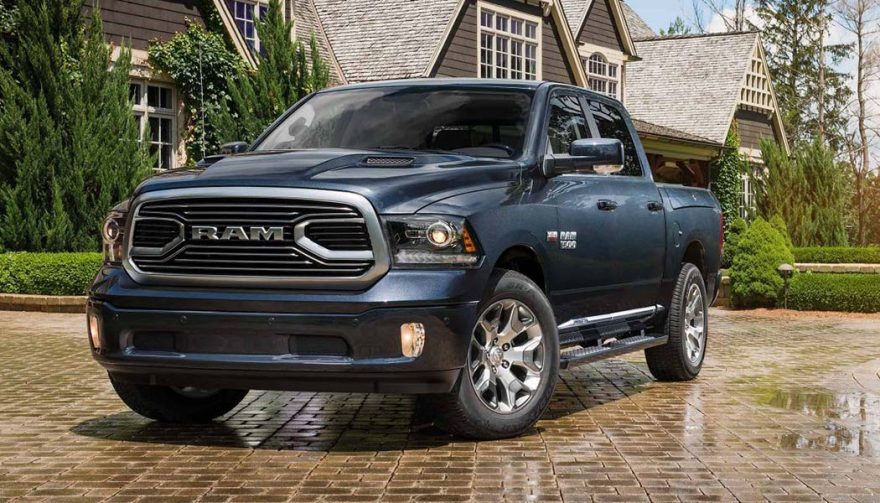 The new Ram 1500 Limited Tungsten is being billed as "ultra luxurious"
13 New Pickup Trucks for 2018 to Get Excited About
Do you get bored of the same ol' trucks, year after year? Yeah, it can get pretty dull. It's normally a mix of the Ford F-150, Ram 1500, and Chevy Silverado, with a smattering from Nissan, Toyota and Honda. But this year is a little different… or a lot different. We have some new trucks for 2018, and it could present some stiff competition for the stalwarts on the block.
2018 Ram 1500 Limited Tungsten
Formerly from the Dodge brand, the Ram 1500 gets a facelift for the 2018 model year. The 2018 Ram 1500 is more aggressive and ruggedly handsome than ever before, unless you consider the Ram Power Wagon. And for the new year, it's available in a Limited Tungsten edition.
For those who aren't sure what that means, Ram is defining it as "ultra-luxurious." Stepping up a notch on the bling, the Tungsten edition pickup has what they're calling all tungsten chrome pieces. It also receives light-colored suede for its headliner and ooh-la-la light leather seating. Real wood adorns the interior that is fully stocked with all Ram's goodies.
Uconnect 4C, push button start, in-box storage, and the choice of a 3.0-liter V6 EcoDiesel or 5.7-liter HEMI engine might make this extremely plush truck a looker. The price tag, however, puts it out of reach for many.
2018 Hyundai Santa Cruz
We saw the concept vehicle in 2015 from Hyundai. At the time, there was no commitment to build the Hyundai Santa Cruz. Since then, production has been confirmed and it looks like it's sooner than later. Expect it later in the 2018 model year.
The Hyundai Santa Cruz is being called an urban truck. That means it's essentially an SUV with open cargo-carrying abilities…right? Like the Hyundai Santa Fe, it should be available in several trims, from basic to well-equipped. And like the Santa Fe, its engine choices will be four-cylinder mainly with an optional V6.
The Hyundai Santa Cruz has drawn a lot of attention, and 2018 would be an incredible time to release the truck. Sales are slacking because of slow sedan sales, and a compact pickup truck is the hottest commodity on the market right now.
View on One Page