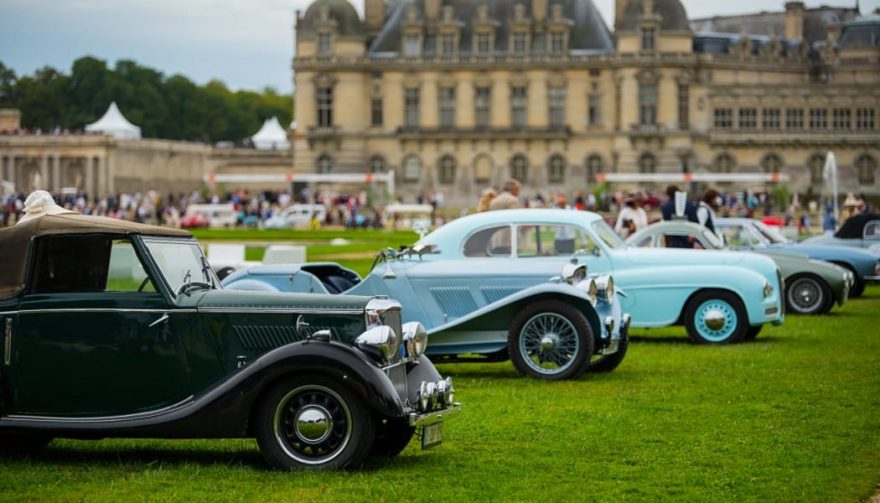 What is a luxury car? Well, if it's at the Chantilly Arts & Elegance, it's definitely one.
Does Price Tag Alone Make a Luxury Car?
Maybe you dream about owning one, but what is a luxury car? Does an astronomical price tag alone make a luxury car? A sumptuous interior? Do the most popular luxury cars have a lot in common?
Here is how the ever-reliable Wikipedia defines the term:
"Luxury vehicle is a marketing term for a vehicle that provides luxury — pleasant or desirable features beyond strict necessity — at increased expense."
And since that doesn't clear it up exactly, let's delve a little deeper into the qualities that define a luxury car: Performance, materials, features, fit and finish and price.
Performance
Performance alone won't define a luxury car, but performance is certainly part of the package. If you look at SUVs, the BMW X5 xDrive50i has 445 hp and the Mercedes-Benz GLE63 AMG has 577 hp – it also accelerates from 0-6mph in just 4.1 seconds. Comparatively, the Honda Pilot has a modest 280 hp.
Behind that engine there's also big differences. The Honda Pilot has a six-speed automatic transmission while the X5 has an eight-speed STEPTRONIC transmission. The Benz uses an AMG SpeedShift Plus 7G-Tronic transmission for snappy shifts. And while each has AWD available, the technology behind each the Honda is less refined.
Bottom line in performance: luxury vehicles have a major leg up.
Materials
If you can't pronounce it or spell it, it's expensive. When you read the web pages for your typical import and domestic cars and you see something like "soft-touch materials" mentioned, it's a good indication it's just a bunch of plastic inside.
You May Also Enjoy:
Mercedes-AMG C43 Cabrio: AMG Lite, Full Flavour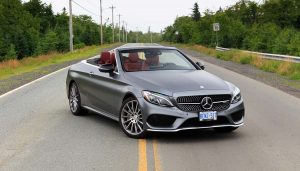 Related Search Topics (Ads)
Words like Alcantara, Anthracite, Nappa Leather, Handcrafted, Chestnut, Madrona – they tell you it's a rung up the ladder on quality.
In vehicles that use these premium materials, there's a definite difference in feel, and not just the touch type of feel. Sitting in this type of luxury car draws out a feeling of poise and position. If you get a chance, sit in a Bentley Continental GT Speed, a BMW 750i or even a Maserati Ghibli.
Features
Standard features have come a long, long way. Air conditioning used to be a luxury and now it's a standard feature on almost all cars. Power windows and door locks – same thing. You can't buy a car without airbags anymore, nor a car that doesn't have a windshield washer system – both things once thought to be frivolous luxuries.
Now, the features that define a vehicle as a "luxury car" are advanced beyond comprehension. A heated steering wheel is the least of it, even Adaptive Cruise Control is something you'll find on upper-tier run-of-the-mill cars.
Power massaging seats or air conditioned front seats bring you into the luxury zone. Steering assist systems and Head-Up Display systems are also luxury-bound. Heated armrests, power sunshades or power heated, massaging or cooling rear seats are also luxury items that tell you you're sitting in a luxury car.
Fit and Finish
If you're driving in a new Chevy Malibu and you hit a pothole, you might hear a rattle. It's no big deal, that's due to a pothole and should be expected…in a Chevy. Drive that same pothole in a Rolls-Royce Phantom or a Mercedes E-Class and you won't hear the rattle, and maybe not even feel the bump at all.
It's a totally different quality. The glass is thicker and there's better sound isolation. There are no ill-fitting gaps or wind noises. All the spacing around the doors, hood, trunk lid – they're all precise and minute. Every detail lends itself to a more refined and comfortable ride than you could have dreamed possible.
Price
What is a luxury car? It ain't cheap. That seems to fit in the definition of a luxury vehicle quite well: "pleasant or desirable features beyond strict necessity — at increased expense."
If you're comparing two vehicles with very similar features, the luxury car is going to be more expensive. Often it has something to do with the badge on the front. It has a lot to do with the materials that are used in manufacturing as well.
Compare a Toyota Camry and a Mercedes-Benz C300. The Camry starts at just over $23,000 while the Mercedes comes in at $39,500 to start. You'll find the same thing no matter which segment you choose throughout the range.
The initial purchase price isn't the only disparity. Luxury cars are more expensive to maintain and repair. If you keep your cars for a long time, account for higher maintenance costs the older your luxury car gets.
Luxury Cars Are the Whole Package
So, what is a luxury car? It's everything altogether – the exceptional performance from higher-horsepower engines and better gearboxes. The high-quality materials in the structure and interior finishing. It's the frivolous features you won't find in common cars. It's the attention to detail for exceptional fit and finish.
What is a luxury car you ask? It's paying more money for it simply because you can.