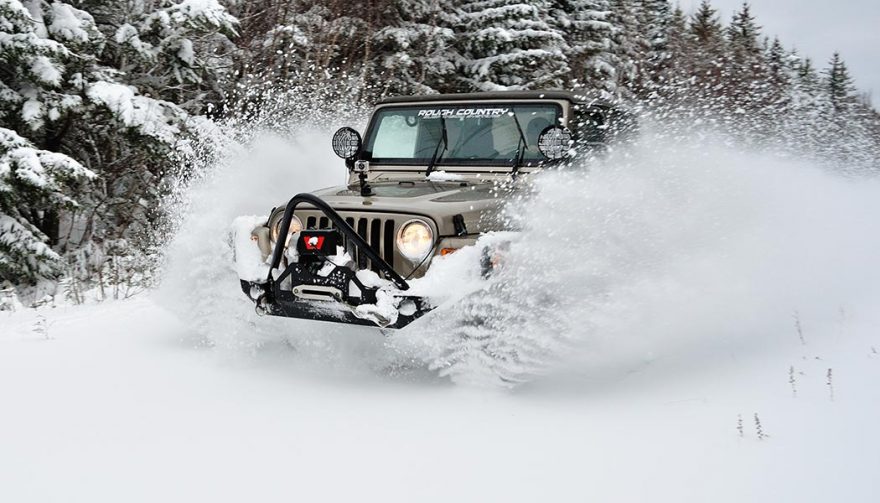 Driving in snowy conditions? It's a Jeep thing.
Top 10 Winter SUVs for Snowy Weather
If you normally get the white stuff where you live, the first few flakes have probably fallen already. You've taken your first drive in the slush and snow, slipping and sliding on the streets among some truly awful drivers. 'Tis the season…
Maybe it's time to get into a vehicle that can handle the blustery winter conditions that grip your city for several months every year. If you need a few ideas, you're in luck. Here's our list of the top 10 winter SUVs to have for driving in snowy conditions SUVs.
Kia Sportage
The Kia Sportage is all-new for 2017. It's sharp and attractive and a great bang for your buck. But more importantly, the Kia Sportage is incredibly capable in the snow. On all Sportage trims, Dynamax All-Wheel Drive, including locking center differential, is available for surefooted trailblazing. Alright, maybe not trailblazing. But definitely great for highway driving in slush and snow.
Dual climate control and heated seats are also available on all Sportage trims. And for all this wintry goodness, expect to pay around $27,385. I'd say that's good value.
Acura MDX
We're tipping into the upper echelon of mainstream SUVs here, but the 2017 Acura MDX simply has to make the list. I mean, who doesn't want to drive a vehicle with 290 horsepower, slaloming through traffic on the freeway despite a fresh dump of snow? Acura's renowned Super Handling All Wheel Drive is optional, however, which is a bit of a sore spot.
Heated front seats are standard equipment, as they should be in a luxury SUV. Heated rear seats are available on upper trims too, and even a heated steering wheel. With SH-AWD, the 2017 Acura MDX starts out at $45,950.
View on One Page
You May Also Enjoy:
Honda Pilot Sheds Boxy Look – Named 2016 SUV of the Year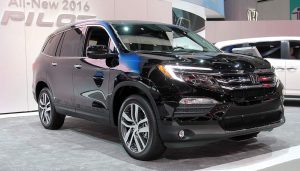 Related Search Topics (Ads)