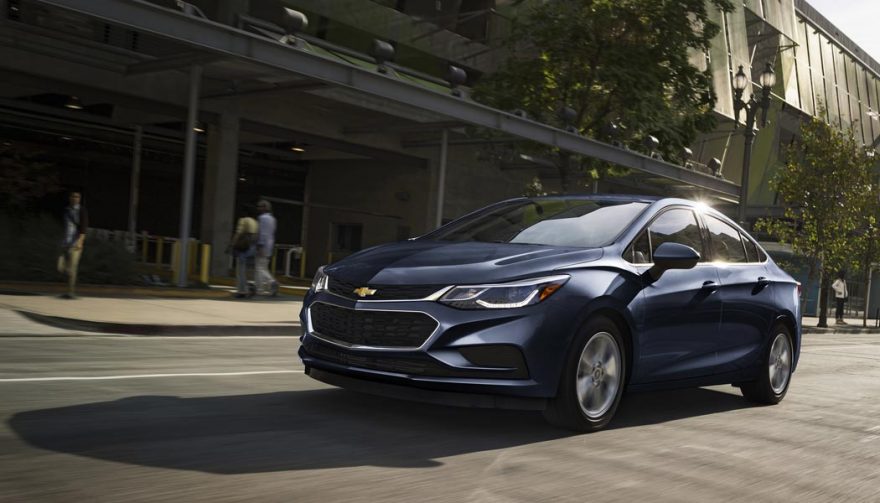 The Chevrolet Cruze gets 52 miles per gallon.
Diesel Cars: Slim Pickings for New Models, But Here Are the Best Bets
Just two years ago, you'd see more than a dozen cars from Volkswagen, Audi and Porsche dominating the diesel cars list. And then "Dieselgate" happened, and the floor dropped out of the diesel car market.
If you're one of the many people interested in diesel cars, your choices were extremely limited and you'd need to have deep pockets.
For 2017, you finally have a couple more options again, and even more if you're interested in diesel trucks. No, they aren't VWs. Yes, these ones all currently comply to emissions regulations. And these top diesel cars of 2017 are all cars you'd want to drive, not just because they're your only diesel options.
2017 Chevrolet Cruze
If you're thinking Chevy diesel, the name that comes to mind is Duramax. That might be a bit of overkill for the Chevy Cruze, though. Instead, the 2017 Cruze comes with a 1.6-liter turbodiesel 4-cylinder engine, producing 137 horsepower and 240 lb-ft of torque.
The reason the Chevy Cruze has a diesel option? It's about fuel efficiency. The Cruze has a best-in-class rating, offering 52 miles per gallon. On a full tank, you can take a 700-mile trip without running out of fuel.
2017 Jaguar XE
You probably didn't consider Jaguar to provide diesel options in its lineup. And even more so, you likely didn't consider it was as affordable as it is. The 207 Jaguar XE has an available diesel engine, a 2.0-liter turbocharged diesel 4-cylinder, pushing out 180 horsepower and 318 lb-ft of torque. It still manages to pull a 0-60 time of 7.5 seconds, impressive for the low horsepower rating. It's all without compromising on the Jaguar luxury you've come to expect.
If you're looking for big-time performance from Jag, look at the XE S. Its 380-horsepower supercharged V6 gets to 60 mph in 4.9 seconds, but it's not a diesel.
View on One Page
You May Also Enjoy:
Review: Chevrolet Cruze Diesel Hatchback