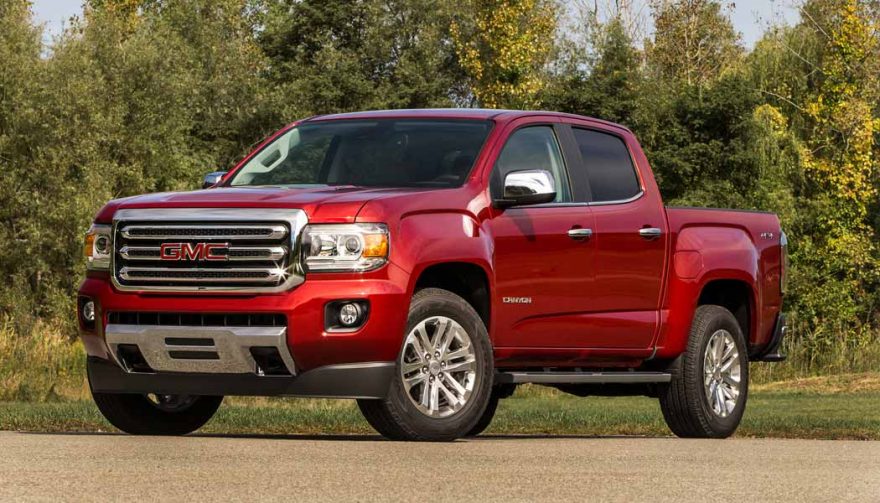 The GMC Canyon's 2.8-liter Duramax engine has 181 horsepower and 369 lb-ft of torque.
Heavy Haulers: The Most Powerful Diesel Trucks for 2017
If you're looking for the best diesel truck, 2017 has a wide selection to choose from.
A couple midsize trucks have made waves with efficient diesel engines, and the Ram 1500 EcoDiesel continues to sell like hotcakes. What is it about diesel trucks that makes them so desirable? Is it the brash torque and brutish looks? Is it the constant reliability diesel engines are known for?
In terms of power, you'll find the best diesel truck for whatever your needs may be below.
2017 Chevrolet Colorado/GMC Canyon
Not long ago, the Colorado and Canyon were the bane of the midsize truck segment. The one thing you could count on before the body rotted away was the interior plastic cracking to bits. It was noisy and bland and desperately needed a refresh. When the new body style arrived with its modern interior and sharp looks, it was just icing on the cake when they slapped a small diesel under the hood.
The 2017 Colorado and Canyon siblings are a great option for someone who occasionally tows, hauls a dirtbike on the weekend, or hits the dirt roads once in a while. The 2.8-liter Duramax engine has 181 horsepower and 369 lb-ft of torque, making it mildly capable. The best part of the Canyon/Colorado duo is the fuel mileage – up to 28 miles per gallon on the highway. They are both two of the most fuel-efficient trucks.
2017 Ram 1500 EcoDiesel
Touted as the industry's only half-ton pickup with an available diesel engine, the Ram 1500 EcoDiesel is already setting itself apart. Aside from being a great diesel truck, it's one of the all around best pickup trucks out there. It's a great performer. Add to that the classic Ram looks, tons of chrome accents and one of the most comfortable suspensions out there and the EcoDiesel is a real winner.
The 2017 Ram 1500 EcoDiesel has a 3.0-liter V6 under the hood that puts out 240 horsepower and 420 lb-ft of torque. Those numbers are pretty good on their own for a 3.0-liter engine, but that torque is more than just a number. The EcoDiesel can tow up to 9,200 lbs. It's also rated to achieve 21 mpg in the city and 29 mpg on the highway, beating even the midsize Canyon in fuel economy numbers. Is it the best diesel truck? No, but people love this pickup. And rightly so.
View on One Page
You May Also Enjoy:
The 2017 Ford Super Duty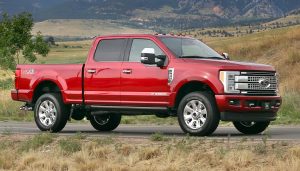 Related Search Topics (Ads)