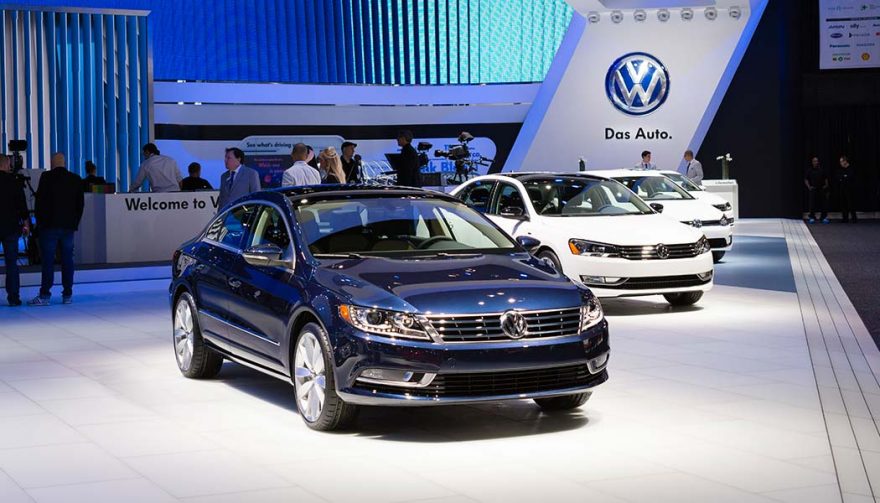 Dieselgate could provide some beneficial options for current car buyers
6 Reasons Why Dieselgate Could Benefit a Car Buyer
By now, the whole world over has heard about Volkswagen's woes. The iconic German car maker has been integrating software into its diesel engine-equipped cars and SUV's that detects when it is undergoing an emissions test so it can modify its operation to fool the testing equipment. The end result is up to 40 times the legal limit of air pollution leaving the tailpipes of millions of diesel Volkswagens.
This isn't going to be just a slap on the wrist for Volkswagen. It's estimated that there will be billions of dollars in fines from the US Environmental Protection Agency (EPA) that will put a tangible damper on VW's ability to operate. The top executives and other participants who knowingly implemented the illegal software defeat will probably be prosecuted criminally. And they've already suffered a stinging blow to their reputation which will affect the purchasing decisions of countless car buyers.
The most recent development has now landed Volkswagen's sister companies, Audi and Porsche, in the same hot soup. Previously only the 2010 Car of the Year, the Audi A3 TDI with a 2.0-liter clean diesel engine, was part of the debacle. Now, 3.0-liter diesel engines that produce up to nine times the legal limit of nitrous oxide emissions are added to the list. That includes:
2015 Porsche Cayenne
2016 Audi A7 AND A8 Quattro
2016 Audi Q5
2014 Volkswagen Touareg
That's really bad news for an automaker that was hoping their ill-advised acts would slowly disappear from the headlines. Just when the Dieselgate issue was settling down and cooling off on the back burner, a new batch of vehicles pulls them right back into the fire.
How Does This Benefit the Buyer?
What is a terrible (though self-inflicted) situation for Volkswagen could ultimately be of significant benefit to someone in the market for a new or used car.
Dependable Cars
Volkswagen has always had a brilliant history of building dependable, long-lasting cars and though the future is grim with Dieselgate hanging over them, their vehicles are just as reliable as they were before. Their engines are still efficient and solid, and last forever. Their transmissions are still as dependable as they always have been. The interior gadgetry is still innovative and their cars are well-appointed. Their vehicle designs are still aerodynamic and attractive. Volkswagen cars are still among the best-built cars on the road.
Blowout Prices
Volkswagen prices have plummeted. Dealerships are reeling from the announcement that they have to hold all diesel stock until further notice, or at least until a repair is released for the software defeat. Not only are they saddled with cars they can't sell, but they don't have customers coming through the doors. The population of Volkswagen buyers as a whole have turned their backs on the dealers that sell the brand and have exchanged their pride in the German cars for disdain. The only recourse VW dealers have right now is to drop their prices to blow out the cars they are able to sell.
View on One Page