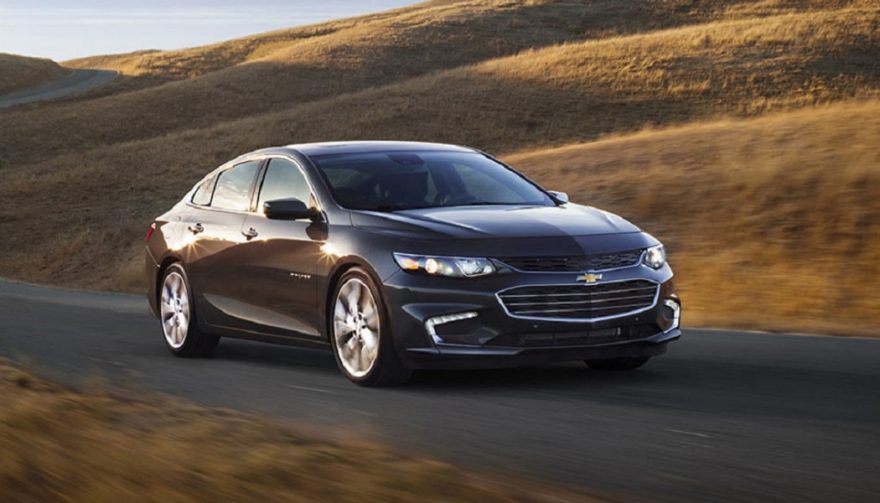 The Malibu has come a long way from its car rental days.
Chevrolet Malibu Review: Say Bye to Rental Car Days
The Malibu has come a long way, and the new Chevrolet Malibu is proof.
I'm old enough to remember when the Chevrolet Malibu was just fodder for rental companies and grandmas. Actually, I'm pretty sure anyone reading this review is old enough to remember that. Not too long ago, this midsize sedan was a joke in its market segment.
After trying over and over to change this, Chevy finally has created a Malibu that doesn't suck. In fact, the car is actually pretty good in some respects. But I wouldn't go so far as to call it the full package deal. Somebody must like it though, it's a best selling midsize sedan.
Wait, That's a Chevy?
If you get a Chevrolet Malibu, be prepared to deal with shock. People will think you're confused, that you didn't buy a Chevy. You can't really blame them. The Malibu is a good-looking car.
It's rare that I describe car bodies as being silky, but the Malibu's is just that. The creases are so slight, and yet powerful, with minimal gaps, it makes for a strong presentation. There's so little to the exterior, and yet so much to drink in.
This is a vehicle you need to drive, just to see if performance matches those looks.
By the Numbers
If you look at the specs, the Malibu is a bit of a mixed bag.
Chevy offers the Malibu in five trims: L, LS, 1LT, Hybrid and Premier. The base 1.5-liter 4-cylinder turbocharged engine is pretty anemic, putting out only 163 hp and 184 lb.-ft. of torque.
You May Also Enjoy:
Diesel Cars: Slim Pickings for New Models, But Here Are the Best Bets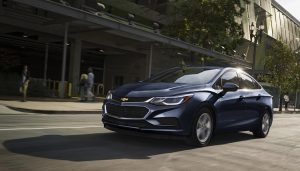 Related Search Topics (Ads)
Real fun comes with the 2.0-liter turbocharged 4-cylinder engine. It's rated at 250 hp and 260 lb.-ft. of torque.
Going with the smaller engine brings along a 6-speed automatic. The bigger, more powerful option works with a 9-speed automatic, which is supposed to keep RPMs in a more optimal range.
If fuel economy is your thing, there's a Hybrid model. It pairs a 1.8-liter four-cylinder engine with two electric motors. The product is a peak 124 hp and 129 lb.-ft. of torque.
While that's nothing but weak, you can console yourself with the 49-mpg city fuel economy rating. There are some more efficient options out there, but that's still an impressive figure.
Driving Impressions
Let me put it this way: the Malibu is no track car. For a commuter, it's at least sufficient. Strong acceleration for the different engines makes getting up to speed for freeway merges possible. You can also pass on the freeway without unpleasant noises exploded out from under the hood.
Sure, the 2.0-liter engine is far more powerful than the 1.5-liter. You can feel that immediately. But the 2.0-liter isn't explosive by any means. Strong for a mainstream midsize sedan? Sure. But sizzling hot? No.
You can say about the same thing when it comes to the Malibu Hybrid. Most drivers will find it sufficiently quick, but enthusiasts won't.
Handling on the upper trims is surprisingly composed. If you really push the car, you'll find the limits fast. They're scary, so I wouldn't recommend exploring them.
You won't feel like the vehicle is carving up city streets or country roads, but it will navigate through rush hour traffic without any real problems.
Features: What Works, What Doesn't
I'm critical of legroom, so the fact the Malibu serves up plenty in the backseat is impressive. Anyone can climb in there and just stretch out.
Further promoting comfort is the suspension and chassis. They do a superb job of keeping the ride quality smooth. That boosts handling, so as a driver you'll appreciate that.
If you're a paranoid parent handing the keys over to a young driver, the Teen Driver feature will put you at ease. It comes on all but the bottom trim, generating a report of driving behavior.
It also mutes the sound system if people in the front seats aren't buckled in, plus parents can limit the maximum volume for the sound system. The tech kills the fun of speeding with sound and visual warnings.