Truck/Suv
Read More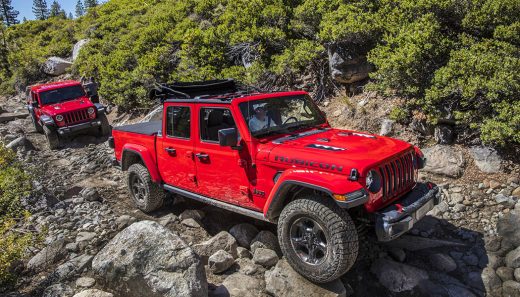 The 2020 Jeep Gladiator can do a little bit of everything. Off-road, hauling, towing, and family Sunday open-air drive, all-in-one.
We don't care what you have to pull, but if it's really, really heavy you're looking for the best truck for towing. Here are 10 pickups ranked.
If you're looking for the best used truck, you have lots of options. Before you begin shopping you need to decide how you are going to use your truck
The GMC Terrain Diesel sets itself apart from a crowded crossover segment with a its thrifty engine, but does it deliver where it counts?
Traditionally, pickup customers weren't concerned with fuel economy, but that's changing. Here are some of the best fuel efficient trucks.
Pickups are the biggest automotive market in the U.S., but for some reasons there are still trucks not sold in America. Here are our favorites.
Just like pickup trucks, SUVs and crossovers dominate vehicle sales in the United States. These are the top 10 best selling SUVs for 2017.
To stand apart in a crowded segment, automakers are looking for the perfect mix to make the best compact SUV. These are 10 of our favorites.
There weren't too many surprises in the best selling trucks of 2017, but some of the figures may surprise you. These 10 models are the biggest movers.
The Ford Ranger hasn't been produced for the North American market since 2011. Impressed with global sales, Ford is bringing the small truck back.
There are many different types of transport trucks that can deliver fuel to us. Learn more about the different types of fuel trucks here.