Truck/Suv
Read More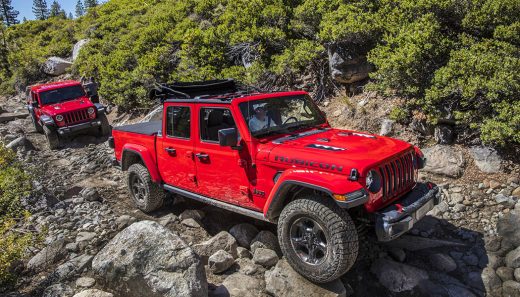 The 2020 Jeep Gladiator can do a little bit of everything. Off-road, hauling, towing, and family Sunday open-air drive, all-in-one.
Best Diesel Trucks? They need longevity, torque, capability, and luxury. So we've made a list of seven of the best out there
Some SUVs are big, some are small. Some will take you anywhere in the world, and some will take you to the mall. These are the most reliable SUVs
Some people use four-wheel drive and all-wheel drive interchangeably. The reality is there are subtle differences. We break down AWD vs 4WD
Ford's freshly-deployed F-150 PowerStroke diesel V6 engine is the sixth powerplant option. It manages to be near the top for power and bottom for thirst.
We look at 8 of the top luxury trucks of the last decade for hauling you, your gear, and your toys. With room in the bed for cargo, features, and comfort!
Whether you're trying to live greener or just want to keep more green in your pocket, choosing the best hybrid SUV means great value and high MPGs!
According to the Specialty Equipment Market Association, owners of full-sized trucks spend around $1831 on the best truck accessories. What are they buying?
Looking for the best classic trucks? We put together a list of our top 13 favorite makes and models. Some are already classics and some are sure to be soon!
The 2018 Mitsubishi Eclipse Cross is a crossover that targets the heart of the most rapidly-growing segment in today's market, the Compact Utility Vehicle!
Looking for the best off road SUV? We've got you. We reviewed 10 of our favorites, from small CUV's to large 3-row SUV's, get ready to go off-road!