Truck/Suv
Read More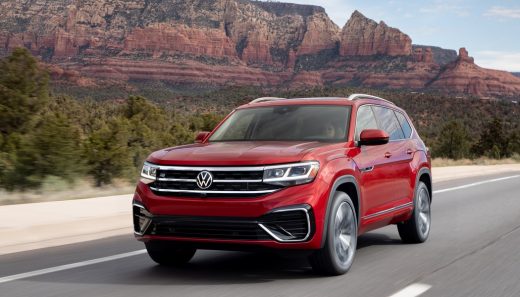 The 2020 Volkswagen Atlas is a big, comfortable family hauler that offers plenty of tech, good looks, and upscale amenities
Sure mud tires for trucks look cool, but do you really need the big chunkies on your daily driver? We sling the information you need.
More than just rivalry between brands. This one's all in house. These are the most reliable Ram engines. Powering Dodge pickups big and bigger.
The weatherman said to stay home, but winter is what pickup trucks are for. We test this truck's ice chops with a 2019 Chevrolet Silverado Winter Review
For its latest version, the JL-generation 2019 Jeep Wrangler advances on all fronts. It cleans up, but stays unmistakably Jeep.
These sure-footed rides with all their drive modes and high-tech drivetrains give you an edge in the winter. These are the best crossovers for snow and ice.
We look at some of the best off road accessories for helping you get home after enjoying a long day on the trail. Without making it a long day on the trail.
Sometimes, automakers and tuners decide to bless us with a pickup full of surprises. This is a look at some of the best fast trucks.
It has become the best selling plug-in crossover in the world. Is the Mitsubishi Outlander PHEV winning by default, or is it earning that sales title?
Best Diesel Trucks? They need longevity, torque, capability, and luxury. So we've made a list of seven of the best out there
Some SUVs are big, some are small. Some will take you anywhere in the world, and some will take you to the mall. These are the most reliable SUVs