Truck/Suv
Read More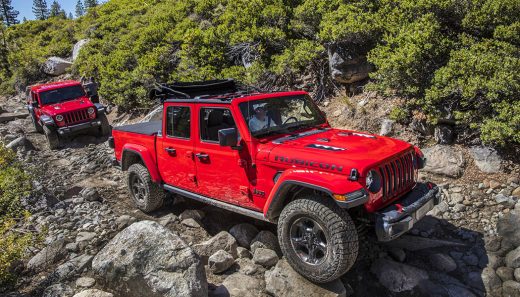 The 2020 Jeep Gladiator can do a little bit of everything. Off-road, hauling, towing, and family Sunday open-air drive, all-in-one.
The 2018 Chevrolet Tahoe is basically a Chevrolet pickup truck with a passenger compartment on the back instead of a box. Want to know more? Read on!
The 2018 Subaru Crosstrek has everything you love about crossovers and some uniquely Subaru characteristics. Here's what to expect when hit the road in one.
Nearly 14 years without any overhauls, the Nissan Frontier is an old-school pickup on the road. So what does this vintage truck offer in 2018?
When it comes to the highly anticipated Jeep truck, there is still a lot we don't know about the new Wrangler pickup. However, here's what know right now.
The all-new Volkswagen Atlas has ballooned into a capable three-row SUV. But does this midsize SUV have enough to compete in a crowded segment?
In an ever-growing and increasingly competitive compact SUV segment, the Nissan Rogue Sport is one of the best already on the market.
Here's look at the GMC Terrain vs Honda CR-V vs Subaru Outback comparison. All three are very popular compact SUVs in the United States.
The Ford F150 diesel may have taken a while to get here, but looking at the numbers it's clear that the pickup was worth the wait.
When it comes to able crossovers, families have many options to choose from. Here's a look at the Mazda CX-9 vs Chevrolet Traverse comparison.
The Cadillac Escalade was the gold standard for American luxury SUVs, but the all-new 2018 Lincoln Navigator is an impressive contender.