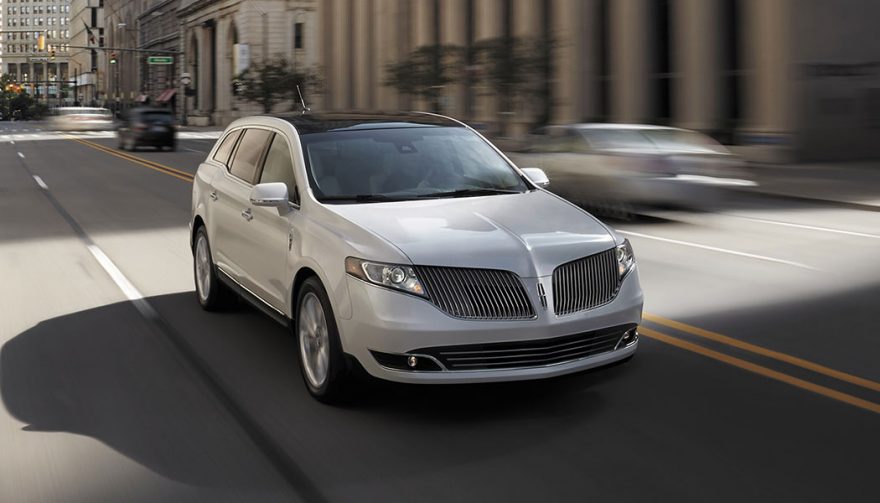 The Lincoln MKT is in dire need of a facelift
Nine of the Worst Luxury Cars for Sale Right Now
Everyone thinks that when you're buying a luxury car, you're getting the best of the best. The most advanced technologies, the best looks, the best performance, and great reliability are key features. But despite paying big money for a vehicle, you could be paying for one of the worst luxury cars currently on the market.
When you're looking for a luxury vehicle, there are some you should just avoid like Typhoid Mary. Here are nine of the worst luxury cars for sale right now.
Lincoln MKT
Dress it up however you want. Pick the upper-end Reserve trim. It doesn't make the 2018 Lincoln MKT any easier on the eyes. It's not that it doesn't look special, it's actually ugly. For $50,000, there are dozens of vehicles that have more curb appeal than the Lincoln MKT.
But the looks aren't the only thing wrong with this vehicle. The interior feels disjointed and it isn't overly spacious. It's plenty powerful enough, with a 365-horsepower twin-turbo V6, but it's certainly nowhere near as efficient as you might expect. Definitely, the Lincoln MKT is one of the worst luxury cars for sale right now.
Infiniti Q70
You have $50,000 to spend on a luxury car. Do you choose the Infiniti Q70? The car itself is pretty nice overall, with attractive looks for a sedan. It is shapely and has plenty of room inside. But the interior is less than impressive with fake-looking wood trim and an archaic manual gearshift lever. The control buttons look like something off your '90s Panasonic CD player.
The base engine for $50k large is a 330-horsepower V6, or you can choose the gas-guzzling 420-horsepower 5.6-liter V8. Instead, you might choose a $35,000-dollar Chevy Impala with 305 horsepower and spend less on therapy for your feelings of regret.
View on One Page