6. Ford F-350 Super Duty
The F-350 is a high-end model in Ford's popular F-Series line of pickup trucks. It uses a 6.7-liter turbo-diesel V8 engine and uses 800 pound-feet of torque to tow items with ease. It can tow up to 18,500 pounds of weight. You can also carry close to 7,000 pounds in your payload with this truck.
The Super Duty is stronger than the standard version of the F-350. The regular F-350 only has a 6.4-liter V8 engine and uses 650 pound-feet of torque. Still, it can handle 15,000 pounds while towing and a payload closer to 5,000 pounds. You can opt for the Super Duty if you have heavy-duty towing needs although the standard version may also be useful.
7. Chevrolet Silverado 3500HD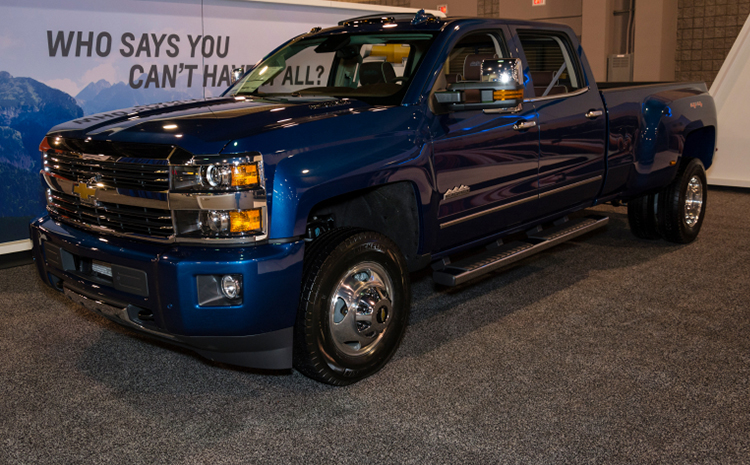 The 3500HD version of the Silverado is the top option in this popular line of trucks to choose from. This runs with a Duramax 6.6 liter turbo diesel V8 engine and uses 765 pound-feet of torque. This in turn allows it to tow up to 19,600 pounds. It also has an added payload maximum of 7,374 pounds. It also uses an Allison 1000 heavy-duty transmission to assist in propelling the truck. This is for the 4-wheel drive version of the truck; the 2-wheel drive version can only tow about 14,200 pounds.
8. GMC Sierra 2500HD
The Sierra 2500HD is another prominent vehicle from GMC that uses a 6.6-liter turbo-diesel engine that works with 397 hp. It can tow about 14,000 pounds at the most. This offers a payload of 3,760 pounds to go with it. It does not do as well as the 3500 Denali HD but it does show a trend in that the trucks with the highest numbers in their names tend to have the largest engines and therefore can tow more weight.
View on One Page