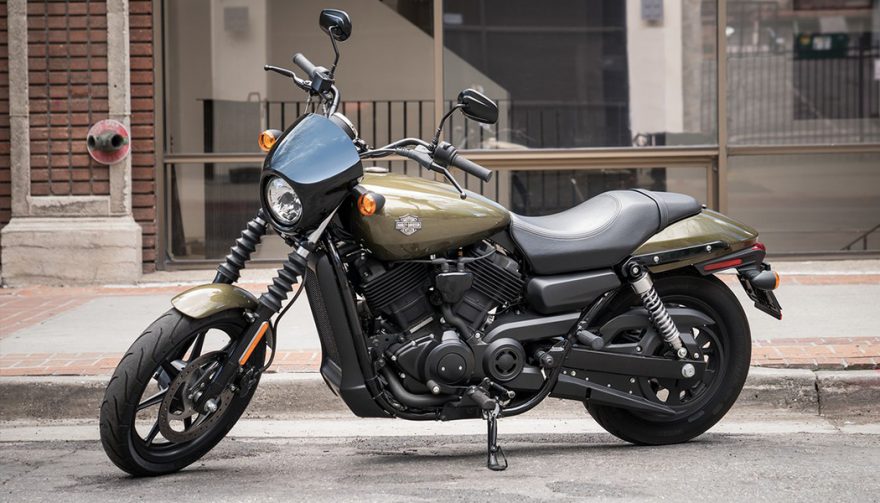 The HD Street 500 is purpose-built for the brand new rider
Learn with Confidence on the Best Motorcycles for Beginners
Nothing feels as free and exhilarating as driving without a seat belt on, the open sky overhead, taking corners on two wheels, the wind rushing past your face. But, since that's not a legal way to drive your car, you're entertaining the idea of buying a motorcycle. But you want to know, what are the best beginner motorcycles? How can I get the thrill without getting in over my head?
As a rider myself, I know how thoroughly intimidating it is when there's huge horsepower under the seat and hundreds of pounds you need to keep upright at a stoplight. And trust me, I also know the embarrassment of lifting your bike up after tipping over unexpectedly at a stop. You need to pair up with a motorcycle that's the right size and the correct purpose for your needs. To that end, read on about the best motorcycles for beginners that are currently available.
Harley Davidson Street 500
Because a Harley gets immediate respect, it's always a good buy. The HD Street 500 is purpose-built for the brand new rider. It accomplishes its role by being a very easy-riding, stylish, and comfortable beginner bike. And it looks dead sexy, just like a Harley Davidson should.
The 500cc Revolution X V-Twin makes 29.5 lb.-ft. of torque, which is more than plenty for a new rider. The 25.7-inch seat height is great for comfort, and makes balancing the nearly 500-lb two-wheeler possible for most heights. It's definitely one of the best beginner motorcycles.
Honda Rebel
Just because you're new on a motorcycle shouldn't mean you're stuck with a kiddie bike. Honda understands that and brings you a motorcycle that looks aggressive and sounds badass, yet is surprisingly easy to ride. Nobody wants to look like a beginner, even if they are one. The Honda Rebel is a sexy bike with matte black paint and a sporty look. Most of all, it's available in as a Rebel 500 and a Rebel 300, ready for beginners and novices.
The Honda Rebel 500 has a comfortable seat height of 27.2 inches, and weighs an easy-to-manage 408 pounds. Its 471cc is powerful enough for city and highway use. The Rebel 300 is very much the same but weighs 44 pounds less and is just 286cc, which is good for city bikers.
View on One Page