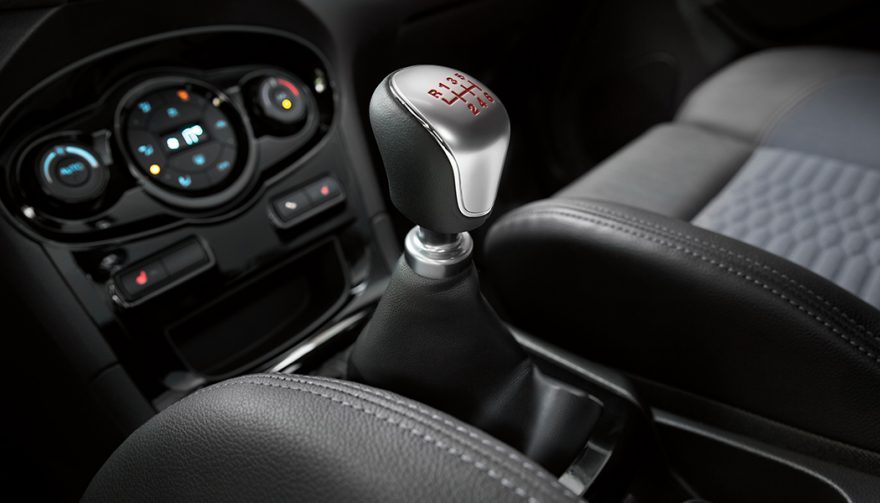 There are fewer stick-shift cars every year, but that doesn't mean you don't want to learn the art. Try these cars for learning manual transmission
The Best Cars For Learning Manual Transmission
It's sad but true: not many people drive cars with a manual transmission these days. The skill is silently slipping away as drivers favor vehicles with the convenience and ease of an automatic transmission. While it certainly is simple to use an automatic, there are some compelling reasons to learn how to drive using a manual transmission. For one, it allows you to drive any car that's available. It's true that cars with a stick are getting few and far between, but it's nice to have the flexibility to manage both. That's an empowering feeling, just like mastering any skill. So here are some of the best cars for learning manual transmission.
Plenty of studies show that the decline of manual transmissions has helped fuel the increase in distracted driving. When you're doing the shifting, you can't zone out, stare at your phone, shave, or put on makeup. Using a manual transmission ensures you're better engaged.
Perhaps most importantly, driving a manual transmission is fun, if you're doing it properly. You enjoy greater control over how the car drives. If you want to go smooth and stable, get the best fuel economy, or enjoy a raucous time, a manual will allow you to really change up how the car behaves.
When it comes to cars for learning manual transmission, not all of them are good options. For example, a Ford Mustang GT is far too powerful and difficult to control. The following are the best cars for a beginner to use for learning to drive with a stick and three pedals.
Ford Fiesta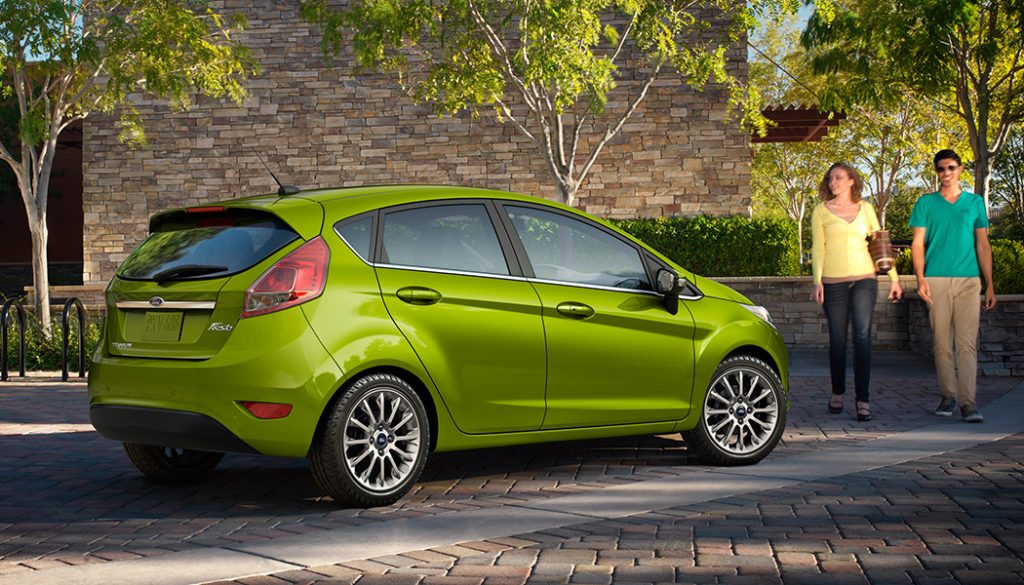 The Blue Oval hasn't killed the Fiesta in North America quite yet, so now's your time to get this small yet super-practical car. Available as a sedan or hatchback, as well as the performance-tuned ST, you can get this subcompact with a manual transmission.
If you're on a tight budget or want something cheap for a younger driver, the Fiesta starts at under $15,000 while the Fiesta ST is only a little over $21,000. When it come to cars for learning manual transmission, that's not a bad deal for a car which is straightforward, fun, and can be had with a stick and three pedals.
Subaru Impreza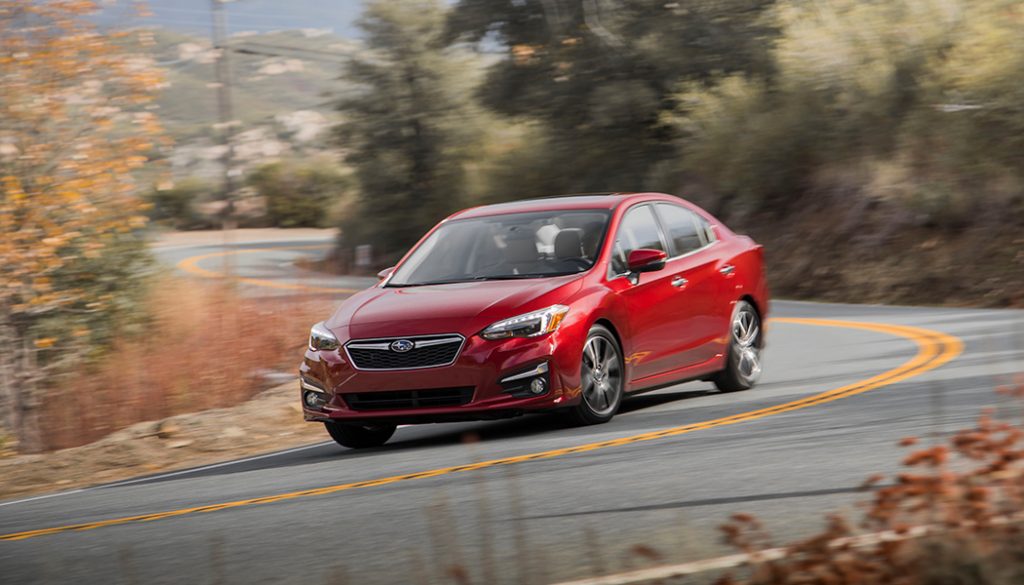 You'll be hard-pressed to find a more practical car on the market today than the Subaru Impreza. Sure, it's not quick by any stretch of the imagination, but if you live where snow covers the roads often, you know the value of having a solid all-wheel-drive system. That also boosts handling on dry pavement, and provides extra reassurance in heavy rain and other challenging conditions. Plus, you can get the Impreza as a hatchback, which is great for increased utility without turning to a more expensive crossover.
The Impreza's manual transmission is smooth and gentle, which is exactly what someone new to using a stick and three pedals needs. You're not likely to stall the car out, something that can induce incredible anxiety, especially if you're turning left in a busy intersection.
Toyota Corolla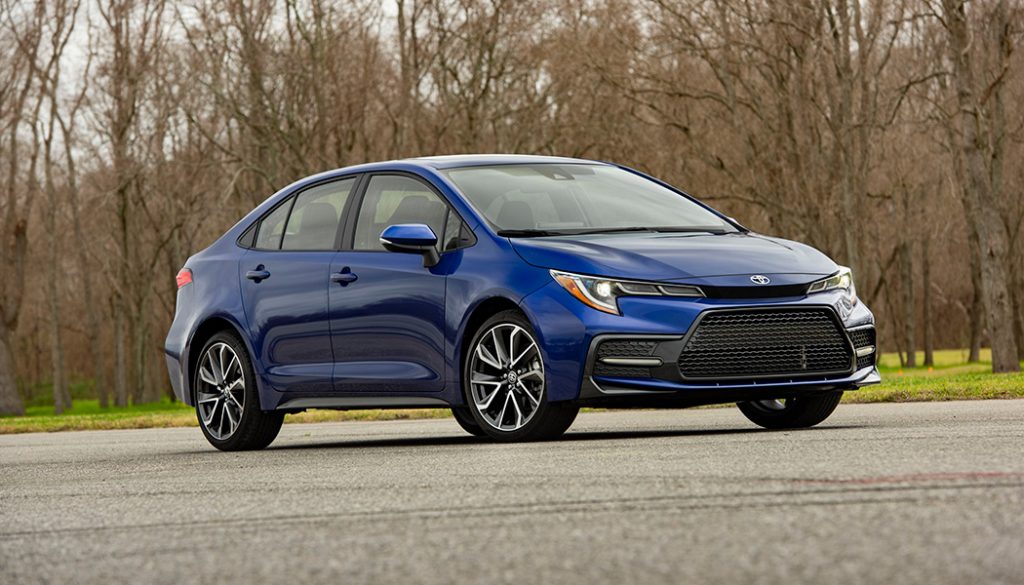 Yes, the Corolla certainly isn't a sexy car, but if you haven't driven the 2019 model year, you might be surprised at how tightly it handles. Toyota has sharpened up more than just the exterior looks, just like it has done with the larger Camry and Avalon, injecting more fun into a once-blasé sedan. Don't forget you can also get the Corolla in hatchback form, which is great for hauling larger items which normally don't fit in a trunk opening easily.
The real reason this car is on the list is the fact you can get the Toyota Corolla with a manual transmission. The clutch is butter-smooth and quite forgiving. Inevitably you're going to mess up when learning stick, so having something which won't assault your ears or spine as a result is a huge benefit. Plus, you get to enjoy the legendary reliability which has made the Corolla the top-selling car worldwide. The new Corolla also gets a fancy match-rev downshift button letting even a rookie downshift like a pro.
You May Also Enjoy:
Ford Performance Lineup Accelerates Quickly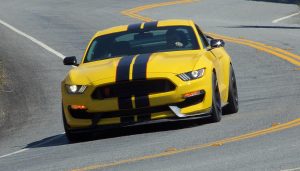 Jeep Wrangler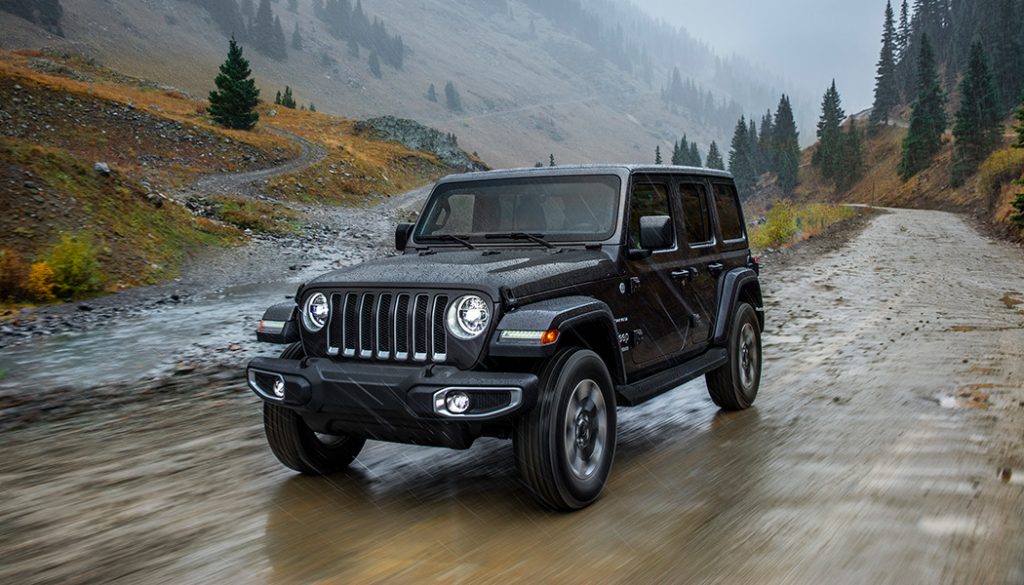 It's well-known that Jeep drivers are purists, especially those who choose the wildly popular Wrangler. While the last two generations have gained some amenities, they're still not exactly luxury sedans. Having a manual transmission and the extra control it provides you as the driver is actually ideal for off-roading.
Unlike most truck-like vehicles, the Wrangler's manual transmission actually isn't a beast to handle. Relatively smooth and simple, it will allow you to learn the motions of rowing through the gears without much punishment.
Honda Civic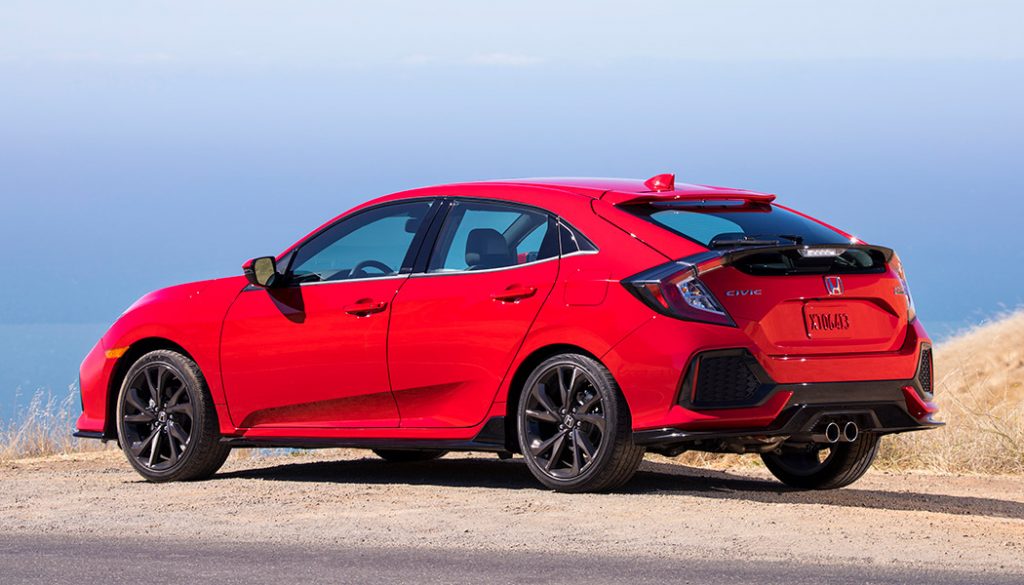 Once a stalwart for young college students and fresh-faced high schoolers, the Civic has been a car many people in the past used to learn stick. It boasts excellent reliability, so you're not as likely to break down on the side of the road, while serving up a manageable dose of sporty fun. Plus, you can still get certain trims with a manual transmission. Including the sportier turbocharged ones.
Anyone who's driven a newer Honda Civic with a stick will attest to the simplicity of the setup. It's like the transmission almost guides you into each successive gear.
Chevrolet Sonic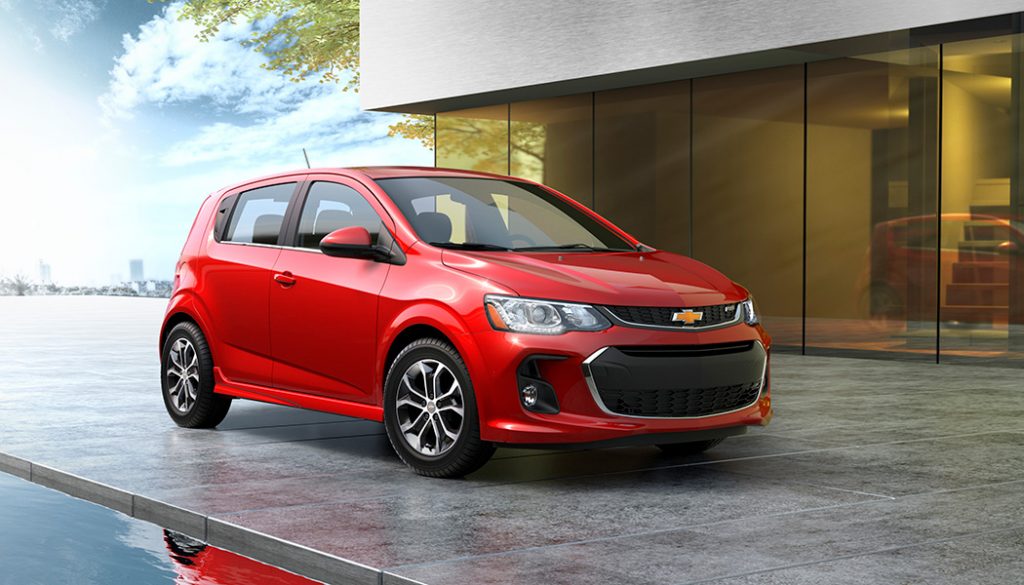 Get this one before it goes away, because GM has decided the Sonic isn't long for this world. Many people have fallen in love with the sporty yet practical nature of this car, plus they find it good-looking. Just as important, the manual transmission is super smooth and it can save you several hundred dollars or more on the purchase price. It's one of the most affordable new cars on the market, making it one of the best cars for learning manual transmission.
Mazda MX-5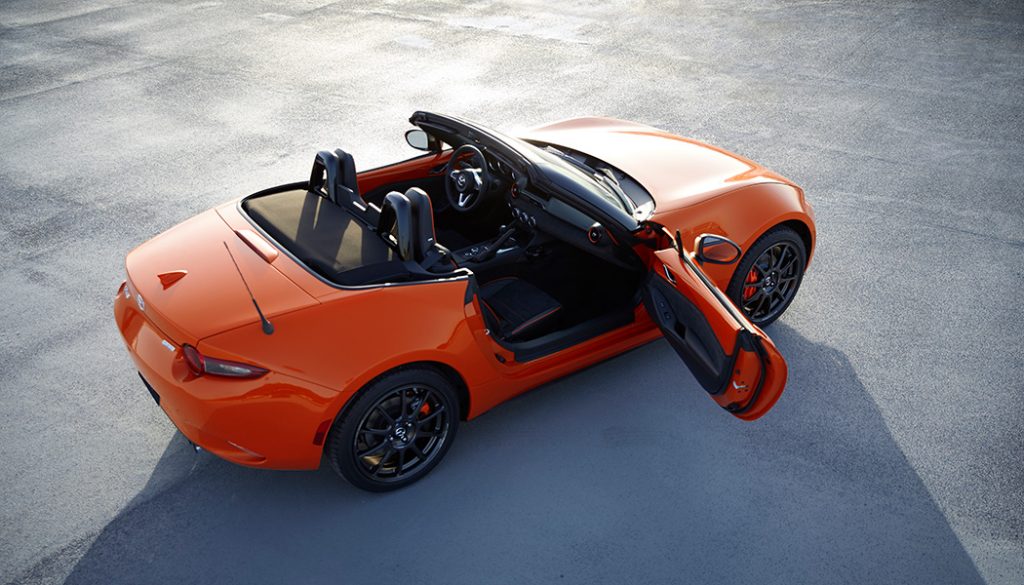 Another fun option is the Mazda Miata. When it comes to cars for learning manual transmission, this little roadster has been the favorite. For people who want something with strong yet approachable performance. Nimble and stable on the road, the Miata isn't a drag strip champion, but instead shines on sharp turns, thanks in part to rear-wheel drive, plus excellent weight balance and a tight chassis. It also looks good, especially the new generation, so you'll turn some heads.
What's more, not only are many of the current Miatas sold with three pedals, they're excellent for someone learning to drive a manual. Like other cars on this list, this Mazda is forgiving if you mess up, plus the stick just glides into the correct gear without much skill. Being able to feel every bit of the car doesn't hurt either.