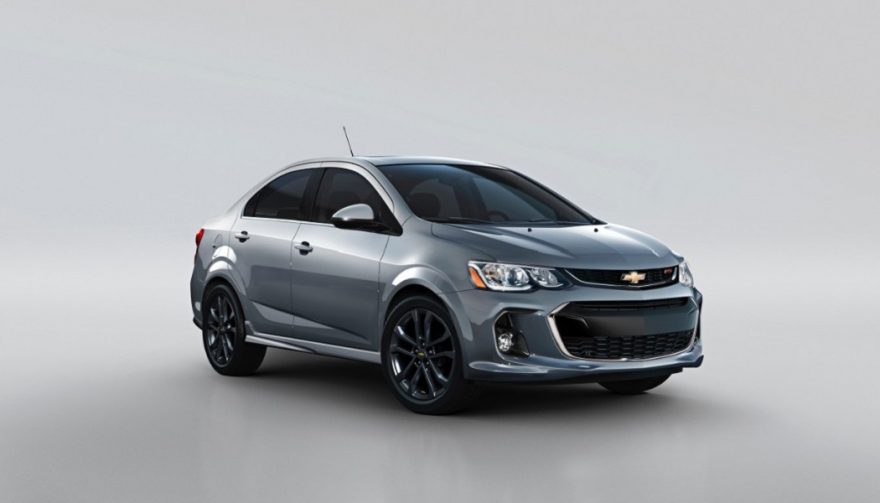 Inside the Chevrolet Sonic LS sedan you'll find a decent assortment of features
Easy on the Wallet: These Are the Cheapest Cars of 2017
The days are long gone of finding a new car for less than $10,000. But that doesn't mean you can't find a new car for close to that amount, complete with a new car warranty and that intoxicating new car smell.
Maybe one of these 10 will find their way into your driveway, but don't set your expectations too high. No matter which way you slice it, you're looking at the cheapest cars of 2017.
10. Chevrolet Sonic LS Sedan
With a price tag of $16,020, the Chevy Sonic finds itself the 10th cheapest car of 2017. And at that price, it's surprisingly a great value. Inside, you'll find a decent assortment of features, from a 7-inch infotainment display and air conditioning to 4G LTE Wi-Fi and a rearview camera.
The Chevy Sonic LS sedan is quite roomy inside, especially compared to most of the models in this list. With trunk space (gasp!) and elbow room for four people, the Sonic sedan might be a good car to consider. Its 1.8-liter Ecotec four-cylinder is peppy enough, and a bit of fun to drive with a six-speed manual.
9. Fiat 500 Pop
Thirty dollars cheaper than the Sonic is the Fiat 500 Pop, ringing in at $15,990. Reminiscent of the BMW Isetta Steve Urkel drove, the Fiat 500 Pop has "cute" exotic appeal. You can't get another Italian car in these parts for anywhere close to that price, and it's well equipped to boot. Alloy wheels and chrome accents are great, as are the Uconnect 5-inch touchscreen and Alpine Premium Audio System.
Let's call the Fiat 500 Pop what it is: a two-plus-two seater. No one will be in the backseat except in dire circumstances or an extremely short person is driving. Yet with the rear seats folded down, cargo space is ample. The 1.4-liter MultiAir engine has 98 horsepower, but that seems efficient for a car this size.
View on One Page
You May Also Enjoy:
New Inexpensive Cars in America