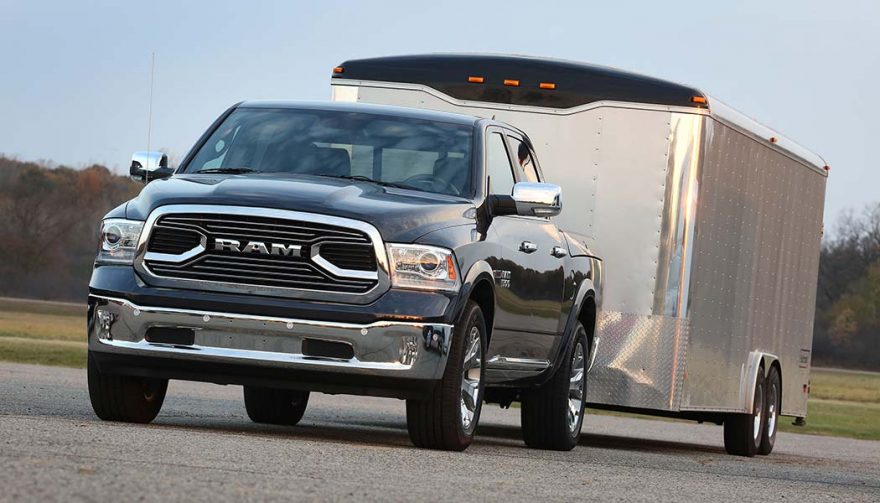 FCA has no plans to nix the EcoDiesel engine option for its Ram trucks
Report: FCA Dumping Diesel Cars By 2022, Not Trucks
Reports have surfaced that diesel FCA cars will be a thing of the past. According to a report from the respected London-based Financial Times, Fiat Chrysler will phase out diesel engines from its passenger cars lineup by 2022.
The news has much greater implications in Europe than in North America. Diesel-powered vehicles accounted for nearly 40 percent of FCA vehicle sales in Europe for 2017. The Times article cites a decline in demand and rising production costs, as well as strict diesel regulations.
The decision follows a continually growing list of European cities with intentions to ban diesel-powered engines in the coming decades.
FCA manufactures Jeep, Dodge, Ram, Chrysler, Maserati, Alfa Romeo and Fiat vehicles. The Italian-American carmaker was due to unveil its plan to end diesel cars on June 1, according to the Financial Times. The automaker has yet to release an official statement on the future of diesel engines after the Financial Times report.
Keeping Diesel Pickup
Using the term "passenger car" allows FCA a little latitude with their diesel abandonment. According to the Times report FCA will continue to manufacture diesel-powered pickups.
Currently the full-size Ram 1500 pickup and other heavy-duty trucks have an optional 3.0-liter EcoDiesel V6 engine. The EcoDiesel option is a very popular choice among Ram 1500 drivers.
However, it must be noted that when FCA revealed the all-new 2019 Ram 1500 earlier this year, the 3.0-liter EcoDiesel took a backseat to the truck's new mild-hybrid system. Ram said the diesel option will be available, but only sometime after the new pickup hit the market.
Previously the Jeep Grand Cherokee had an available diesel engine, but the option hasn't been added to the range for model year 2018 as of yet.
FCA has also said that the new Jeep Wrangler will be able to be fitted with some form of diesel engine within the next two years. However, the option, as well as that of a potential diesel option for the forthcoming Jeep Wrangler pickup, is a little murky in light of the new revelations.
Slim Diesel Options
When it comes to diesel sedans, wagons and hatchbacks, there are few options in North America.
For 2018, there are six diesel passenger car options currently registered with the EPA: BMW 328d, Chevrolet Cruze, BMW 540d, Jaguar XE and XF, and Mazda 6.
For SUVs, there's the GMC Terrain, Chevrolet Equinox, Jaguar F-Pace, Range Rover Velar, Mazda CX-5 and BMX X5.  However, earlier in February, Hyundai announced that it would be bringing its first diesel variant to the United States with the model year 2019 Hyundai Santa Fe.