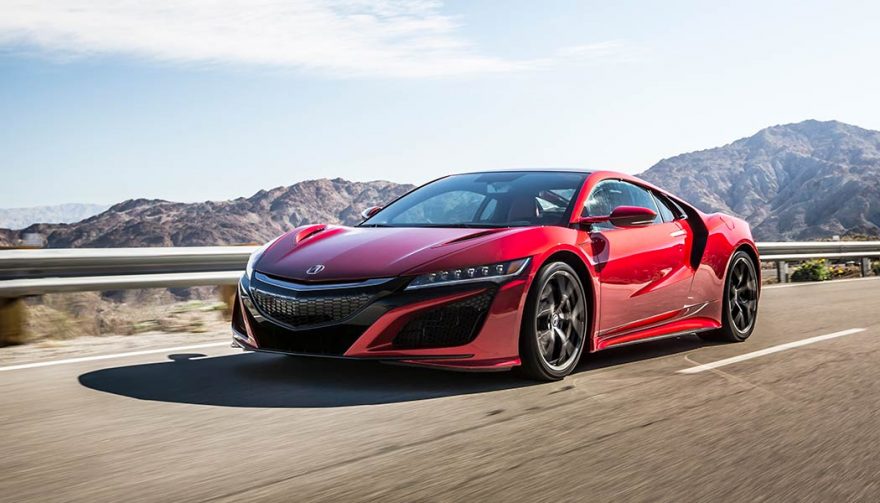 The rear-engine, rear-wheel-drive Acura NSX makes a total of 576 horsepower.
Get Amped About These 9 Current and Coming Electric and Hybrid Sports Cars
Elon Musk's announcement about the Tesla Roadster got the electrons flowing about high-performance electric and hybrid sports cars. Who wouldn't get all weak in the knees about an EV that can do more than 250 miles per hour and accelerate to 60 mph in under two seconds? But what everyone seems to forget is that there are already several other high-powered electric and hybrid sports cars, and they are ones that don't seem to have issues getting to production.
Here's a list of the best electric and hybrid sports cars available right now or coming soon.
Acura NSX
Perhaps the easiest-to-own supercar in terms of dollars and cents, the second-gen Acura NSX is all that and a bag of potato chips. The rear-engine, rear-wheel-drive hybrid sports car makes a total of 576 horsepower when the electric front twin-motor units are taken into account. That's good enough for 191 mph and the Road & Track Performance Car of the Year award.
However, you're not getting anywhere on electric energy alone. Although it uses electric motors to become an all-wheel-drive, stick-to-the-track racecar, the Acura NSX will probably fall short compared with other fully electric models. It starts at $157,800.
BMW i8
The 2017 BMW i8 is one of the most unique hybrid sports cars. It's one of the only cars to use pretentious gull wing-style door openings, but because it's a Bimmer, it works. The i8 focuses more on sustainability than performance alone. It depends more on electric power, has regenerative breaking, and offers recycled materials in the cabin.
Don't be mistaken, performance is still there. A TwinPower Turbo 3-cylinder is the basis of the gas-powered side, making 228 horsepower. The eDrive component is 129 horsepower on its own, for a combined 357 in an all-wheel-drive capacity. The BMW i8 stops the 0-to-60 clock in 4.2 seconds and demands just $143,400 to get started.
View on One Page
You May Also Enjoy:
As If the i8 Wasn't Impressive Enough, Now There's a Roadster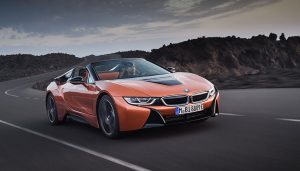 Related Search Topics (Ads)