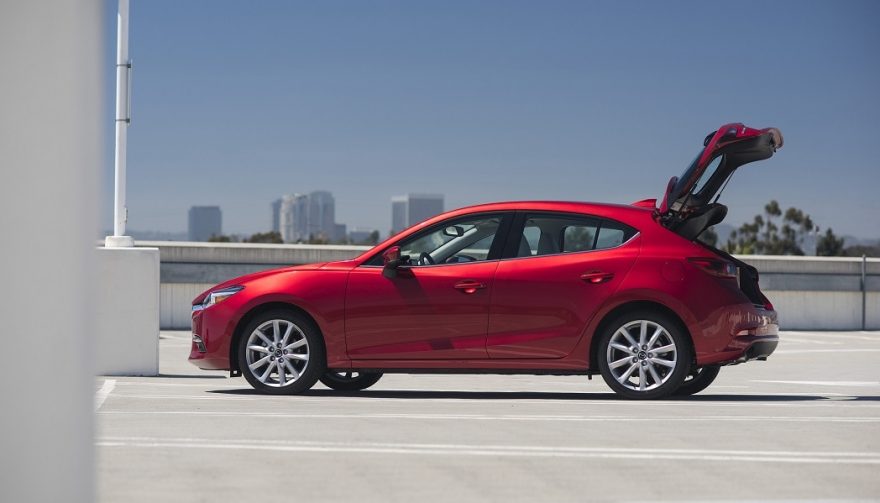 The "fifth" door on a hatchback can lift up. They can swing open on a wagon, or lift up or fold down
Hatchback vs Wagon: What's the Difference Here?
What's the difference between a hatchback and a wagon? Sounds like a pretty simple question right. Well, at one point in time it was.
There was no mistaking the Griswold's Wagon Queen Family Truckster for anything other than the mega station wagon it was. But today with the right marketing, even with Grandma tied to the roof, the Truckster might be classified as a crossover.
And hatchbacks. Hatchbacks were those little cars that didn't have trunks, like the Gremlin and the "fastback, hatchback" Hornet. Today the hatchback has evolved from a lid to a door. A four door hatchback is now referred to as a five-door vehicle. Can you see yourself telling your spouse to use the "door" in the back?
So here's the deal. Every car manufacturer wants their product to stand out from the crowd. To achieve that, they get creative in their descriptions, even to the point where they create new classifications. For example BMW introduced its X5 as a Sports Activity Vehicle (SAV) and Mercedes-Benz calls its CLS Class a four-door coupe.
So back in the early '70s, when there was a gas crisis, AMC and GM started trotting out hatchbacks that offered flexible cargo space and better mileage than wagons. They created a class of car that didn't previously exist and that class caught on like wildfire.
Hatchback vs Wagon: Definitions for the Technically Minded
Hatchbacks and wagons share some traits. Typically both have a two-box design: one for passengers and cargo and a second for rear door access. Both feature flexible cargo capabilities. Both are built on the more comfortable car platform rather than a truck frame.
And then it starts to get different.
Generally speaking a hatchback's roofline will start slanting down immediately after the door (coupe or sedan). Its rear entry door has to be raised up.
You May Also Enjoy:
Civic Type R Prototype An Aggressive Preview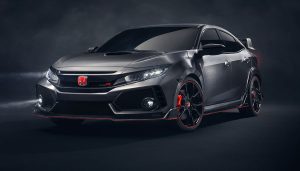 Related Search Topics (Ads)
A wagon's roof will extend in a flat line the entire length of the vehicle. It will end in a vertical or near vertical line at the bumper. The rear door can be raised, lowered or swung open.
The big difference, the thing that makes a wagon a wagon is the existence of a window covering at least 50 percent of the cargo space. No window, no wagon.
An Endangered Species Still Offers Big Value
Sometime in the '70s the family station wagon got stuck with the same stigma as minivans. Maybe it was the lack of fuel economy or maybe smaller cars were all the rage. Whatever the reason, the big wagons started disappearing one by one.
This writer remembers taking his first driver's license test in the family's '61 Ford Country Squire. Parallel parking was akin to docking the Queen Mary at Bob's Dock and Bait Shop at the local pond. No 16 year old was happier than me when the wagon disappeared and a '64 Mustang arrived in the driveway.
A hard look at today's station wagons (yes, they still make them) actually reveals some great values. Wagons are as comfortable, easy to handle and fuel-efficient as a car because they are built on car platforms. Wagons have the same powertrains as cars. They provide plenty of cargo space and their lower load height makes them more convenient than many SUVs. For a family or someone who needs to haul stuff, the wagon can prove a better solution than a hatchback or a crossover.
There is no middle market for station wagons. They either come as small vehicles or large luxury ones. On the smaller end Kia Soul, Subaru Outback, and VW Golf Sportwagen are all great examples. Upscale wagons include BMW Series 3 Sport Wagon (another new class?), Mercedes-Benz E Class wagon (a classic) and Volvo's V60.
All of these, with the exception of the Kia and MB, have roof lines that start to taper much like a hatchback but the wagon status is saved by the cargo window.
Hatchbacks by the Hundreds
When AMC brought out the hatchback on the Gremlin, it was the kiss of death for the trunk lid. It was, however, the birth of a whole new roofline that eventually found its way into the most popular cars (crossovers) today.
Everybody had a hatchback including sexy Camaros, Corvettes, even Mustang. While there are those who say the Europeans are far more attracted to the hatchback than Yanks, America buys its fair share of the things.
A love child between a sedan and station wagon, the hatchback has an audience. Arguably the hatchback has a utilitarian body style, easy access to cargo space and generally is fuel efficient. This makes the body style popular among urban commuters.
It's enough of a draw that many models include a "hatchback" in their trim line. The Ford Focus for example comes both as a sedan and a hatchback. Ford isn't going to set up a separate line unless it expects to sell the things.
And then there are the "hot hatch" fanatics. Why not take these cars and jack them up as performance rides? Sure that's a good idea. Who can resist a hot hatchback?
So they make a Civic Si and Type R. The Si with the Honda Performance body kit kicks out 230 horses. The turbocharged Type R pushes out 300 horsepower. The Ford Fiesta ST generates 197 horsepower and 202 ft-lb of torque. Seriously? Dude, your Fiesta is smoking!
At the end of the day whether a car is a station wagon or hatchback doesn't matter. What matters is what's important to you. What features make sense for your life? That is the great decider, not the cargo window or the little car that can burn rubber.