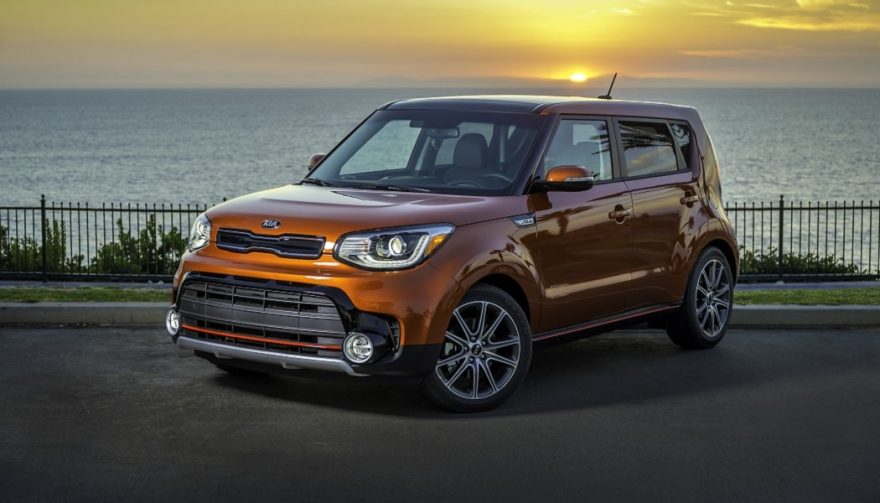 Love it or loath it, the 2017 Kia Soul has a distinct design
2017 Kia Soul: If You Can Get Past the Looks, There's a Funky SUV
To be up front, I haven't been a fan of how the Kia Soul looks. I'm probably not in the target market for the vehicle, so it was with some skepticism I tried one out.
The results were a mixture of confirmation and surprise, because it was and wasn't the Hipster wagon I had it pegged for.
If you haven't read any of my reviews before, just know I love to drive. I'm not some idiot street racer, but I like to push vehicles within safe limits on the road. It's even more entertaining to Autocross or do hot laps, but that's another story.
I also realize cars must be practical, if they're something like the Kia Soul. So that's my focus.
Kia Soul on Paper
I always talk about engines as one of the top items, especially in a "gerbil mobile" like this. You get three choices with the Kia Soul. One is a weak 1.6-liter four-banger, putting out just 130 horsepower and a measly 118 lb.-ft. of torque.
The step up from there is a 2.0-liter four-cylinder. You get a more commanding 161 horsepower and 150 lb.-ft. of torque. If you like to drive, the most obvious choice is a turbocharged 1.6-liter four-cylinder, cranking out 201 horsepower and 195 lb.-ft. of torque.
You can get a manual, with the weakest engine. That I don't like. The middle engine is paired with an automatic, while the turbo option works with a dual-clutch transmission.
Front-wheel drive and MacPherson struts in front, plus a torsion beam axle and gas-charged shock absorbers in the rear are standard for all models. That's pretty much all the excitement.
Of course, you can get your standard fare of safety features, including technologies like a rear view camera, blind spot monitoring, and the like. You can also choose interior comforts like heated and ventilated front seats, keyless ignition, and a mood lighting system. An optional panoramic sunroof stretches over both rows.
First Impressions
You either love or hate how the Kia Soul looks on the outside. I fall into the latter of the two groups.
You May Also Enjoy:
Test Drive: 2019 Kia Telluride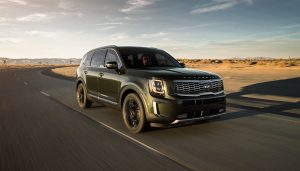 Long ago, I had a boxy, hardcore SUV I would take off-road and plow through snow drifts. It just looked utilitarian. The Soul seems to try copying the persona halfway.
I almost wish Kia's designers had just made up their minds between some modern, sleek vehicle and something more old school. For me, this design just lands in the mishmash between. Or maybe I'm not hip enough. Who knows?
The Kia Sorento doesn't have this outward identify crisis, I know that.
Fortunately, the interior isn't as zany. It has some modern touches. I actually really like the flat-bottom steering wheel.
One big gripe I have is that the air vents sit at the top of the center stack. Why not bump the infotainment screen up there? I hate having to look down for navigation or anything else.
You won't confuse this thing for a Jaguar or a Mercedes while riding in it. But it is pretty nice for the price. Most surfaces are soft or at least textured. Going for the upper trims makes it nicer, but not luxurious.
The seats are on the high end of average as far as comfort is concerned. Front seat room is good, and the rear area isn't bad. You also get a fair amount of cargo, but I still find most wagons to be more utilitarian. But you could get a small crossover these days with far less space in the rear, so this isn't a horrible choice.
On the Road
I took a turbo model for a spin, because it sounded like the most fun. Don't expect some super engaging ride, because it's not.
Sure, it might get your heart pumping more than pushing a shopping cart through Trader Joe's during the evening rush, just don't expect anything near a hot hatch experience.
One big thing missing from the vehicle is paddle shifters. How Kia missed out on that important detail is beyond me, because using the manual option on the console-mounted shifter isn't nearly as entertaining.
Fortunately, there's a Sport mode for the DCT, and it makes the transmission and throttle more aggressive. The steering also becomes a tinge heavier, but again this is no performance vehicle.
With a vehicle like this, all-wheel drive also should have been at least an option. When you really push the thing through turns, you can feel the front wheels struggle for grip. The MacPherson struts on the turbo model apparently are tuned a little more aggressively, but you get significant wheel hop if you really push the envelope.
I will say body roll isn't as bad as I was expecting, and torque steer is almost nonexistent, which was a surprise.
One other gripe: the engine gets really noisy at high RPMs. Cruising on the highway, it's okay. If you go to pass, forget about hearing your music or conversation. Adding more sound dampeners for the price probably wasn't an option for Kia, so you just have to deal with it.
Admittedly, you can fit quite a bit of stuff in the rear with the backseat folded flat. The boxy shape is practical in that regard, so if you routinely transport a lot of big things, this is a good vehicle.
It would've been great for when I had a paper route as a kid, but I don't think such things really exist anymore.
Good Choice for a Small, Practical SUV
After everything, I'll honestly say I never would buy the Kia Soul. The exterior alone is enough to turn me off.
But I understand better why some people swear by it. Kia is a popular brand right now. For the price, it's a good mixture of fun and practicality.
If you're in the market for a small, practical, yet fun SUV, check out the Kia Soul.