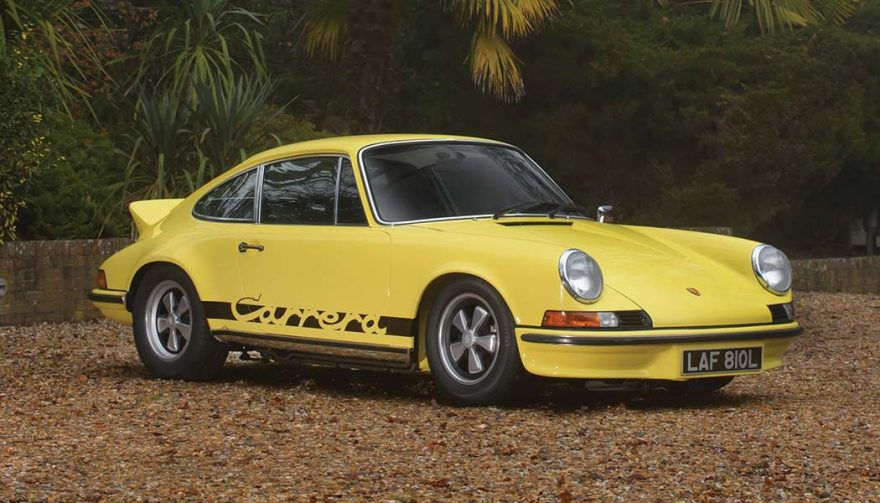 The Porsche 911 Carrera RS 2.7 is a favorite among Porsche enthusiasts
Road-Going Racers: 10 of the Greatest Homologation Specials
To hell with comfort and practicality, homologation cars are the ultimate in function over form. Technically known as "homologation specials," these rare beasts satisfy race-entry requirements, but not much else.
Designed as racers first and production vehicles second, these road-going racecars were adapted just enough to mount license plates.
It's safe to say that many of these homologation cars fueled many car enthusiasts' passions. Though most of them probably should never have hit public streets, these monsters helped bring advanced technologies into the real world.
Ready for some excitement? Strap in as we look back through some of the all-time greatest homologation cars.
Porsche 911 Carrera RS 2.7 (1973)
Ask a Porsche enthusiast what their favorite car is and odds are you'll hear the same name over and over again. Identifiable by their painted wheels, Carrera sills and little ducktail spoilers, the 911 Carrera RS 2.7 is a grail among 911s. It was available with lighter glass and thinner body panels, and offered more power, sharper handling, and better brakes than ever before.
The "elfer" had always been a fairly civil sports car, but the RS (and its successors) turned things up to 11. With auction values entering the million dollar range, $165,000 for a new GT3 RS suddenly feels like a bargain.
Maserati MC12 (2004-2005)
The Maserati MC12 is one of the easier homologation cars to forget these days, but it was something to behold in the early 2000s. It used the same platform as the Enzo Ferrari. And it ran with a modified version of the same 6.0-liter V12. But designers tailored the much-larger MC12 for the massive downforce required in GT competition.
They only made 50 of these sleek beauties. And while some may criticize their bulk and impracticality, it would be hard to decline an opportunity to get behind the wheel.
View on One Page