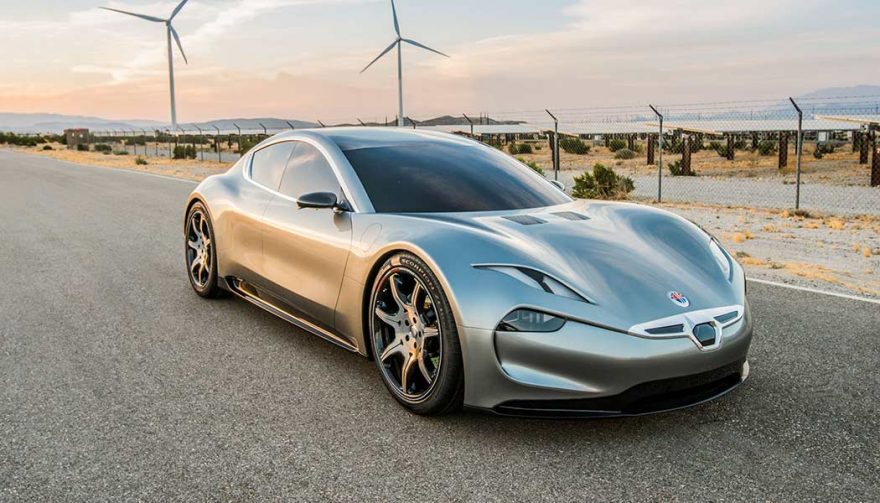 The Fisker EMotion claims to go 400 miles on a single charge
Check Out the Coolest Cars and Car Tech from CES 2018
CES 2018 is in full swing until the end of this week in Las Vegas, Nevada. The Consumer Electronics Show is the world's largest show of consumer tech. From 8K TVs to connected coffee makers, if it's the latest gadget for your home it'll be here.
In the last few years, more and more in-car tech has come to CES. Some automakers are even using this show to launch new models. Here's the best car-related tech, and cars, from this year's CES.
Fisker EMotion
Henrik Fisker is once again trying to bring an electric car to market. It's not the first time he's tried, nor the first company he's tried to do that with. This time, it's the Fisker EMotion. Among the claims are 400 miles on a single charge, a top speed of 161 mph, and arrival to the market at the end of next year.
Say what you want about the production chances of the car, but there is no arguing that it looks amazing. Fisker's resume includes the BMW Z8 and the Aston Martin DB9, and the EMotion's gull-wing and scissor-doored shape looks stunning.
Self-Driving Lyft
Lyft is bringing an autonomous taxi service to CES. The ride-hailing company has teamed up with self-drive tech company Aptiv to offer show attendees autonomous rides in self-driving BMW 5 series cars.
The rides will only be offered to about 20 preset destinations and there will be a human ready to take the wheel if necessary, but it's one more step down the road to autonomy and another battlefront between Lyft and Uber.
View on One Page
You May Also Enjoy:
Hyundai Ioniq EV Spotted In The Wild