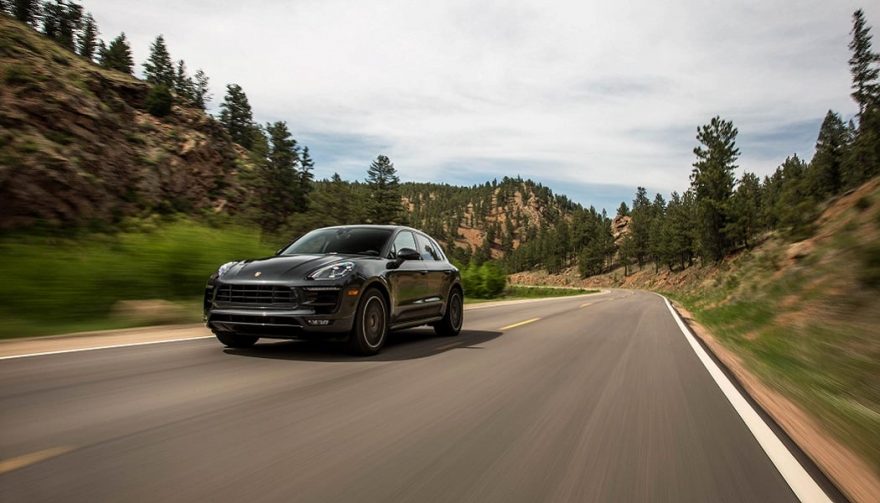 The Macan crossover SUV leads Porsche sales for 2017
Porsche Posts Strong First Half for 2017
Stuttgart, Germany – Car sales may be trending down for 2017, but Porsche sales are doing great. The German automaker posted its best first-half of the year performance in its entire history. Yeah, that great.
Last year was a strong year for Porsche, and some analysts expected that to be the peak. Strategic moves translated into 126,497 vehicles sold from January through June of 2017. That number pushes past the first-half performance in 2016 by 7 percent, which is an impressive feat.
Porsche sales had the greatest success in China. For the six-month period, Chinese consumers bought 35,864 vehicles. The United States was the second-largest market with 27,568 sales.
Macan Magic
It's no secret small SUVs are hot. They provide a combination of utility and the ability to park in tight spaces. That trend has made the Porsche Macan the brand leader for sales – a position previously occupied by the larger Cayenne.
Total sales for the Macan pushed past the 50,000 units mark. That was enough for double-digit growth at 11 percent versus the January to June period last year.
Panamera Growth
While it's not the volume leader, the Panamera has surged this year. Porsche completely redesigned the sedan, making it more curvaceous and attractive. Before, it was the red-headed stepchild of the brand, the ugly vehicle many treated with complete contempt.
With a complete makeover, the Panamera has become a star. Sales during the first half of 2017 grew 54 percent. If you don't see too many of the new Panameras in your neck of the woods, that's likely because you don't live in China. The Asian country and largest automotive market in the world gobbled up 35,864 Panameras through June, making it the car's biggest fan. That's a full 18 percent higher sales volume than during the first half of 2016.
Detlev von Platen, a member of the executive board responsible for sales and marketing, said the surge in Panamera sales "has been overwhelming."
The good times should keep rolling for the Panamera. Porsche is about to release the new Sport Turismo model, which promises an even more engaging experience for the driver, plus further enhanced looks. Several plug-in hybrid models are also on the verge of launching.
Cayenne Still Has It
Just because the Macan is the new sales driver for Porsche doesn't mean nobody wants the Cayenne these days. It's the second most-popular vehicle from the German brand, because so many crave SUVs.
For the first half of 2017, the Cayenne posted over 35,000 sales. In other words, well over half of Porsche's global sales were SUVs.