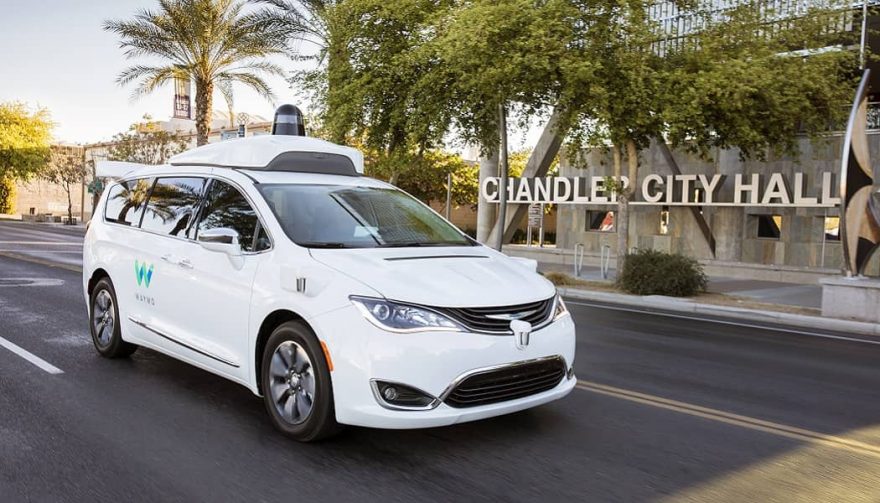 A Chrysler Pacifica powered by Waymo self-driving technology
Waymo, Lyft Partner on Driverless Car Deal
Google spinoff Waymo and Lyft are joining forces to deliver self-driving car technology to the public.
Both Silicon Valley companies have confirmed the partnership that the New York Times first reported. Neither company provided any details such as a launch time frame or specific products regarding the deal.
The deal is advantageous for both companies. Lyft gets access to technology it could not develop on its own, and Waymo gets access to Lyft's massive network of riders.
Ready for Commercial Deployment
Waymo, a self-driving car development company from Google parent company Alphabet, has been making strides in autonomous driving technology.
Earlier this year the company began a successful test trial of its self-driving car technology with a handful of households in Phoenix, Arizona. Just last month Waymo expanded the pilot program to offer 24/7 autonomous service to all Phoenix residents.
Well, sort of, there's still an engineer on board one of the 600 Chrysler Pacificas outfitted with the technology.
Still, the partnership all but makes clear that Waymo's self-driving car technology is approaching commercial deployment.
You May Also Enjoy:
Nissan Ready to Launch Semi-Autonomous ProPILOT Assist in U.S.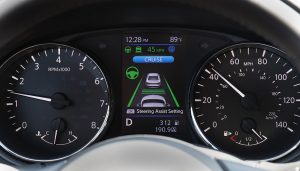 "Waymo holds today's best self-driving technology, and collaborating with them will accelerate our shared vision of improving lives with the world's best transportation," a Lyft spokesperson said in a release.
Lyft Playing Catch Up to Driverless Party
Just about every tech company out there is vying for a piece of the self-driving car pie. Even companies not normally associated with cars, like Apple and Samsung, are throwing their hats in the ring.
Lyft is a far-second behind ride-hailing king Uber in terms of rider volume. Uber has been tenaciously developing and testing autonomous car technology. Lyft, however, has been slow to develop their own technology, relying on partnerships like this one to stay relevant in the self-driving game.
Lyft is also in a $500 million deal with General Motors, where the automaker will develop an autonomous fleet of ride-hailing vehicles for Lyft.
Officials stated that this new Waymo-Lyft partnership will not affect Lyft's relationship with GM.
Taking Direct Aim at Uber
This new partnership can't be good news for the people at Uber. While the company is the industry leader by rider volume, Uber has had a series of recent setbacks.
Aside from a high-profile imbroglio starring their CEO and wrecks related to their self-driving cars, Uber is involved in a lawsuit with Waymo concerning industrial espionage.
The suit claims a former Waymo engineer stole confidential research files and then shared them with his new employer, Uber.
Adding to Uber's woes, a district judge in San Francisco ruled in favor of Waymo on Monday. The decision bars Uber from using a certain piece of technology that was developed at Waymo.
But the ruling doesn't prohibit Uber from continuing its autonomous car research, as Waymo requested.