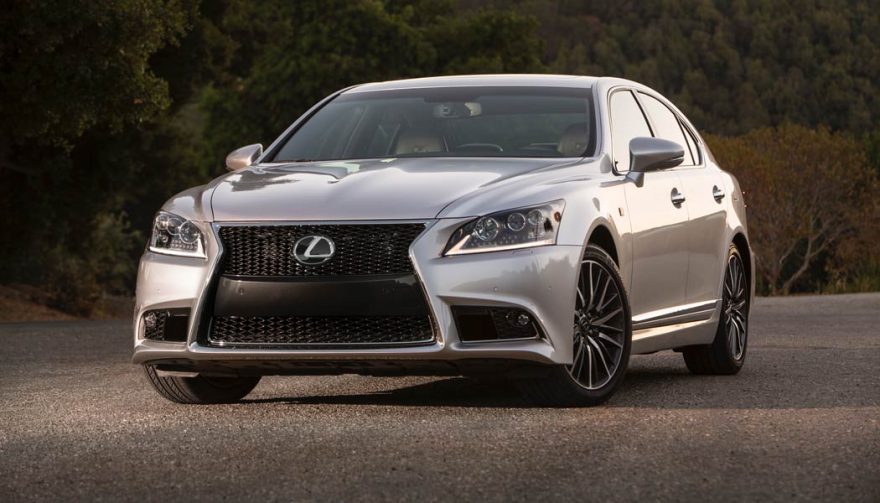 You get 43.7 inches of legroom in the Lexus LS, which trumps almost every other full-size luxury sedan.
Top 10 Best Cars for Tall Drivers
If you're talking about the best cars for tall drivers, you've got talk about legroom.
Short people might complain about all the advantages tall people enjoy, but when it comes to cars, certain models are just off-limits. Some cars we taller people can fit in, but our heads might be gracing the roof, or our knees are kissing the dash.
Comfort is a big deal, especially if you're going to be driving a car often. If you're especially tall, the range of vehicles that you can sit in long enough to do a road trip, or even navigate rush hour, can be limited.
To help you out, check out the top 10 best cars for tall people. This is limited to the best cars for tall drivers and is based off legroom, although vehicles with low headroom were thrown out in the process.
Lexus LS
If you're looking for popular luxury cars with legroom, this serves up both. You get 43.7 inches of legroom, which is generous, trumping almost all other full-size luxury sedans.
Beyond that giant spindle grille, the LS is a sumptuous and highly advanced vehicle. Far too many features and options exist to list out here. Just know you can get all kinds of cutting-edge tech, plus outrageous luxury like reclining rear seats and an extra-long wheelbase.
Toyota Highlander
You might not think of this option for tons of legroom, but it provides 44.2 inches of space for drivers. Not only that, this popular SUV comes with three rows, which for a midsize model also features at least a decent amount of legroom in the second row.
Toyota offers plenty of features for this SUV, including an efficient hybrid powertrain. The interior is surprisingly premium, too, and you enjoy an amazing level of silence, thanks to plenty of insulation.
View on One Page
You May Also Enjoy:
Kia Optima: Bang For Your Buck