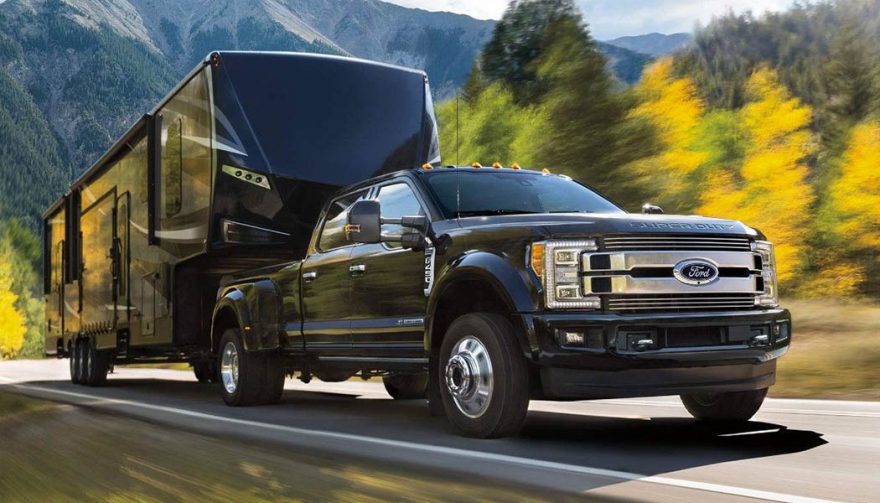 The Ford F-450 Super Duty Limited has an MSRP starting at $87,100.
The Most Expensive Pickups: Where Power and Luxury Collide
Back in the day, trucks were trucks and luxury cars were a world apart. Those who are younger might not know of such a time, thanks to the movement that some argue the Lincoln Mark LT kicked off. The Cadillac Escalade EXT helped launch the race for the best luxury truck, and one thing led to another.
Today, we have some luxurious, amazing and expensive pickup trucks. These rival the cost of many luxury cars and SUVs, yet you can still tow your luxury yacht.
Ford F-450 Super Duty Limited
Ford is about to unleash its best luxury truck it's ever made for the market. The 2018 F-450 Super Duty Limited has a starting MSRP of $87,100. For that, you get a level of luxury and technology Ford proudly proclaims normally only comes on luxury-branded flagship sedans.
But first, don't be mistaken, this is a hardcore truck. It can tow over 30,000 pounds, which means you really could transport that luxury yacht you've had your eyes on. Needless to say, you can throw all kinds of heavy items in the payload and, other than securing everything down, not have to worry.
Among the ultra-luxurious features are custom Camelback two-tone leather seats, which go well beyond the softness you get with other leathers. A Miko suede headliner and hand-finished dark ash wood trim elevate the cab well beyond what you get with other trucks.
Some of the luxury appointments are on the exterior. For example, the twin-bar satin grille sets this truck apart from other Super Duty models. A similar tailgate applique adds that special touch to the rear.
Nissan Titan XD Platinum Reserve
Are you surprised to see a Nissan on this list? If you've seen this truck in person, you wouldn't be. The Nissan Titan XD Platinum Reserve boasts a premium build quality inside and out, plus an interior that would rival most Infiniti models. You and your passengers enjoy well-bolstered quilted leather seats with heaters, wood trim pieces, and many other luxuries you might not have associated with the Titan name a few years ago.
Thanks to the Cummins turbo diesel engine, you get to tow up to 12,640 pounds. Most owners will never use even close to that capacity. However, if you're one of the rare individuals who will, because you raise Thoroughbreds or something like that, you can get there in style and comfort.
View on One Page
You May Also Enjoy:
Heavy Haulers: The Most Powerful Diesel Trucks for 2017