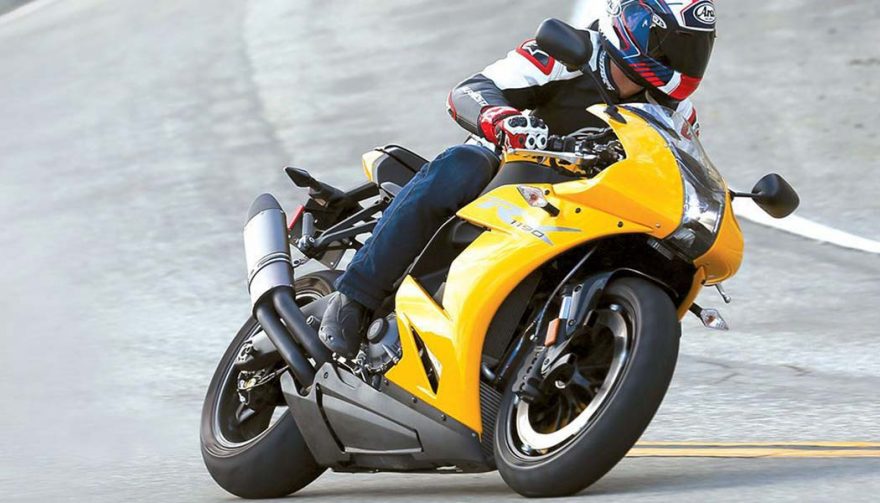 The EBR-1190RX can bolt to 60 mph in just 2.6 seconds
Milliseconds Matter: Check Out the Fastest Motorcycle 0-60 MPH Times
You don't have to drop sick amounts of cash to experience face-melting acceleration. Motorcycles by nature are quick, partly because they're lightweight and compact. And the fastest motorcycle 0-60 mph times are quite impressive.
If you aren't afraid of straddling a powerful machine, instead of climbing in one, you can spank a supercar for well under the price of a Honda Civic Type R.
To qualify for this list, a motorcycle must be street legal. That throws out crazy experimental bikes, or custom built motorcycles. All 0-60 mph times are based on different tests. In other words, actual results vary based on the skill of the rider.
EBR 1190RX 0-60
The EBR 1190RX has one of the fastest motorcycle 0-60 mph times, at just 2.6 seconds. It packs an 11190cc 72-degree V-twin four-stroke engine. That's good enough for 185 horsepower and 101.6 lb-ft of torque. Liquid cooling keeps everything running smooth when you really push the throttle.
An aluminum frame helps with the 419-pound dry weight, and the lightning acceleration.
Ducati 1199 Panigale 0-60
The storied Italian brand makes this list with the 1199 Panigale. It moves from 0-60 in 2.6 seconds as well, helping it squeak into this list. At its heart is a Superquadro twin-cylinder engine, which really pushes the envelope with 195 horsepower and 98.1 lb-ft of torque.
Ducati designed it with an over-square bore and stroke ratio. Riding modes let you tone things down if you're inexperienced, or if you just don't want to make a mistake in traffic.
View on One Page