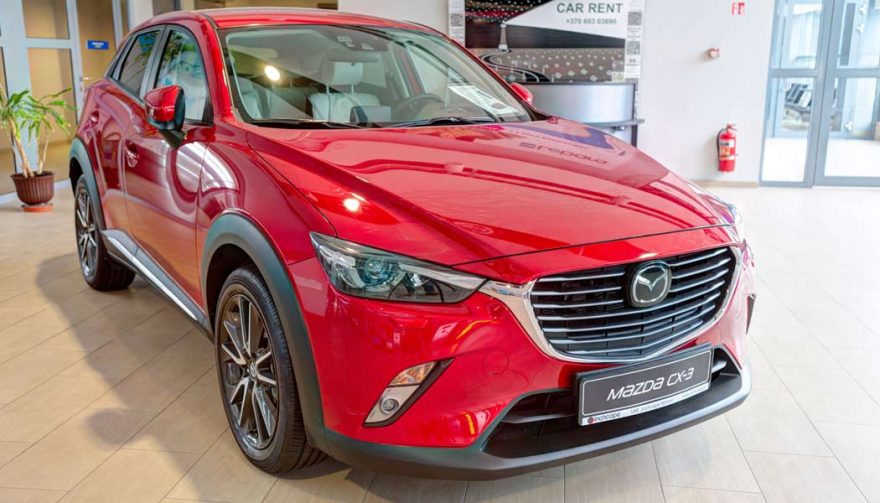 The Mazda CX-3 is a great-looking SUV and one of the more enjoyable small SUVs to drive.
The Safest SUVs of 2017 Are Good to Tote Your Family
The safest SUVs of 2017 are an impressive lot. Every year, IIHS looks at every vehicle built for the North American market. They rank vehicles based on their ability to protect occupants in a collision, their ability to avoid a collision, down to the headlights' function of illuminating the road ahead.
SUVs are ever increasing in popularity right now, especially among families. So, it's just natural that they've been rated based on the safety aspect by the IIHS. Top performers have been assigned either the Top Safety Pick rating, or the highest rating of Top Safety Pick +.
These are just 10 of the SUVs that made the list.
Compact SUVs
2017 Mazda CX-3
This is the second year running that the Mazda CX-3 has been a Top Safety Pick +. All around, it's a great-looking SUV and one of the more enjoyable small SUVs to drive. Not to mention a very fuel efficient SUV. It operates like a sports sedan mostly, but has the space you want in an SUV.
That extra space is probably what makes its crash rating so good. However, in order for the CX-3 to receive the Top Safety Pick + rating, it must have the LED projector headlights. Its standard halogen headlights don't do the trick.
2017 Nissan Rogue
The Nissan Rogue isn't often thought to be a contender for much. That said, it's a pretty amazing vehicle for the price. The 2017 Nissan Rogue has a flexible price range, and it's the upper echelon that gets the Top Safety Pick + rating.
Only the Rogue equipped with Forward Emergency Braking and the Premium package LED headlights gets top marks.
View on One Page
You May Also Enjoy:
New Adventure Trim Adds Ruggedness to the Toyota RAV4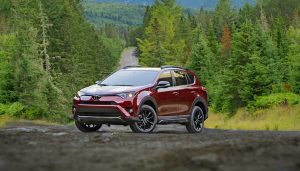 Related Search Topics (Ads)