Truck/Suv
Read More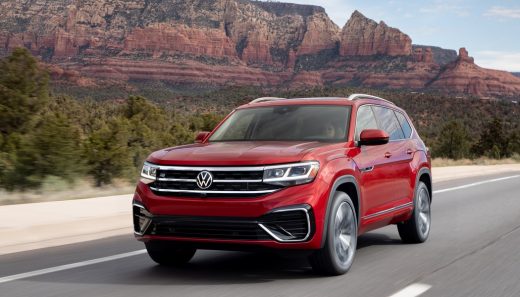 The 2020 Volkswagen Atlas is a big, comfortable family hauler that offers plenty of tech, good looks, and upscale amenities
Ram Trucks have been the center of attention in the truck market in recent years. Check out the soon-to-be-released 2017 Ram Power Wagon.
Before you take off on another adventure, take a look at these tips to make your off-road experience even better.
Check out these popular pickup truck mods to enhance your truck and truly make it yours. Whatever you can dream is available, or can be for the right price.
The compact truck market is heating up with new players getting into the game. Here are some current and upcoming compact trucks to watch for.
Instead of sifting through the sea of soft crossovers to find the real off-road champions, check out our list of top 10 SUVs to take off-roading.
People throw around the terms SUV and crossover all the time. Let's take a look at the different between SUVs vs crossovers.
The redesign coupled with all the new features and improvements earned the Honda Pilot the title of 2016 SUV of the Year.
The fact is that the world cannot get enough of Jeep. But how many of these lesser-known facts about Jeep did you know?
Several new trucks of 2016 have made a splash - from minor adjustments to major changes and all-new releases. We've got the details you need.
Dodge trucks are now Ram trucks, just FYI. With the Dodge trucks lineup it seems there is a truck for everyone; the difficult part is choosing one.