Truck/Suv
Read More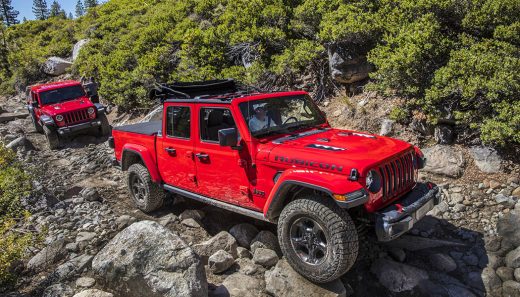 The 2020 Jeep Gladiator can do a little bit of everything. Off-road, hauling, towing, and family Sunday open-air drive, all-in-one.
Several new trucks of 2016 have made a splash - from minor adjustments to major changes and all-new releases. We've got the details you need.
Dodge trucks are now Ram trucks, just FYI. With the Dodge trucks lineup it seems there is a truck for everyone; the difficult part is choosing one.
The reviews from owners clearly state that Land Rovers are a pain to own. So why do people keep buying Range Rovers? Let's break it down. 
Rather than worry about the differences between AWD and 4x4, the real question is do you want all weather drive or all terrain drive.
What follows are some smart tips on how to prepare for your first (or fiftieth) off road adventure and how to find that perfect piece of terrain near you.
Do you really need reasons to buy a pickup truck? From hauling and towing all your toys to greater safety, here are seven benefits of having a pickup truck.
The dreaded Jeep Wobble, which is otherwise dramatically known by many as the Jeep Death Wobble, is something of a legend among Jeep owners.
Vehicles are now catering to the experience-based nature lover. Here are some great SUVs for an outdoors lifestyle.
Compact SUVs have become far more popular in recent years and the trend is only growing. What's behind the baby SUV boom?
SUVs evolved a great deal from the gas-guzzling road-warriors of yesteryear. Here you'll find a list of some of the most fuel efficient SUVs on the market.