Truck/Suv
Read More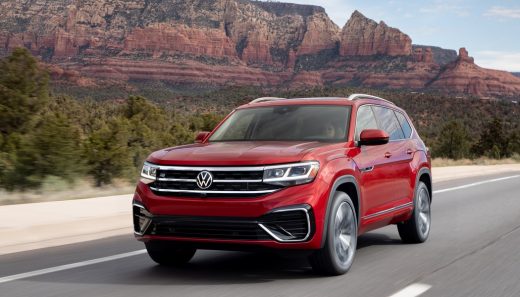 The 2020 Volkswagen Atlas is a big, comfortable family hauler that offers plenty of tech, good looks, and upscale amenities
With the Mazda CX-9, has the car maker learned from its mistakes and finally produced a family hauler that won't put drivers into a waking coma?
When you think of SUVs, Jags probably aren't the first cars to spring to mind. But the new Jaguar F-Pace can change that.
What better way to get rid of the blues than seeing a brand new truck. From the Wrangler pickup to the F150 Raptor, the new year already looks promising.
With a complete overhaul for the 2016 model year, the Volvo XC90 has been transformed into a different kind of SUV with lots of tech included.
Tired of slipping and sliding all over the place when a little snow covers the road? Check out our list of the best winter SUVs.
The Nissan Titan XD is an amazing vehicle, but it's so nice, you might not want to take it out in the woods on your next hunting trip.
The Chevrolet Colorado ZH2, is billed as "the most extreme off-road-capable fuel-cell-powered electric vehicle ever from General Motors."
To call the Ford Explorer an automotive icon is a bit of an understatement. Few other vehicles on the road have enjoyed such a long production run.
The Lexus UX will be Lexus' entry in the rapidly heating up compact crossover segment. You will not mistake it for anything else.
I drove and rode in the ubiquitous M151A1 Military Jeep during my 8 years in the Military Police Corps. One of these will always be special to me.