Truck/Suv
Read More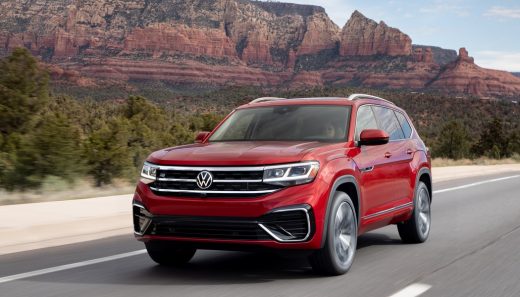 The 2020 Volkswagen Atlas is a big, comfortable family hauler that offers plenty of tech, good looks, and upscale amenities
Consumers searching for vehicles online are usually looking for a full-size truck, not a car, according to a recent study. Only one of the top 10 was a car.
Off-road vehicle recovery is a part of driving off-road, but many people don't know how to do an off-road recovery properly. Check out these tools and tips.
Chevrolet and Ford have a long, storied rivalry that's actually generated some nice products. Sometimes, though, the rivalry takes a turn for the weird.
Chris had liked the idea of cruising around in a jet powered pickup so he dropped a jet engine in the truck bed and there isn't another one like it.
Forecast predicted truck and SUV sales would drop but when fuel prices dropped, sales of larger vehicles surged. The car to truck sales are now almost even.
Is the Ford F-150 Raptor or Ram Power Wagon the better choice? Let's take a look for those who are about more than just image and aren't brand loyal.
Trying to find affordable trucks these days can be a challenge. Trucks are popular, and the price reflects that trend. Here are some cheap pickups for 2016.
The Ford Super Duty line of trucks has transformed the pickup market. Now available in many configurations, it's appealing to a wide audience.
If you are going to be in the market for a new truck this September, you are going to have a mind boggling selection of new pickup trucks to choose from.
There have been some big changes to the 2017 Jeep Grand Cherokee as the automaker has been in expansion mode. Here's a rundown.