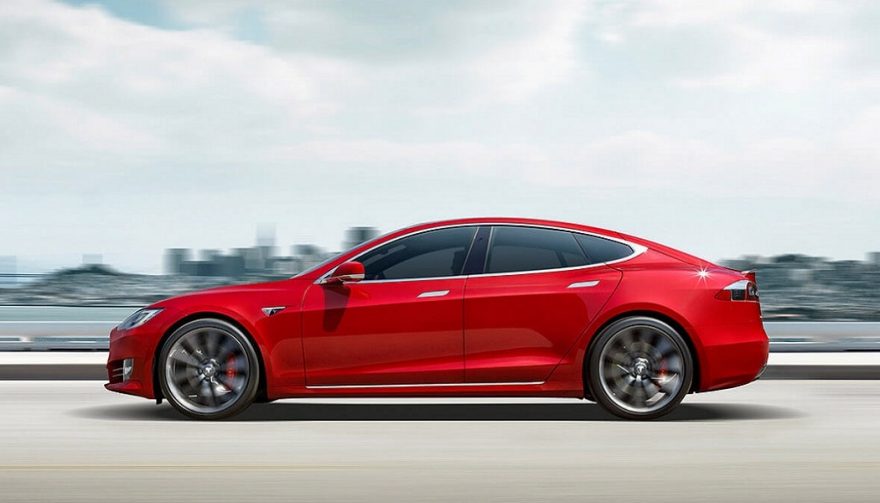 You probably couldn't beat a long commute to work in a Tesla Model s
The 15 Best Commuter Cars Will Make Your Day a Little Better
First thing in the morning, you drag your unshaven face into the driver's seat and creep through traffic toward the office. When you punch out at the end of your shift, you haul your sorry self back into your car and drive home on autopilot, fueled by caffeine. You need some excitement in your drive, a car that will make you pay attention and keep your eyes open. You need one of the best commuter cars of 2017 to liven up your workday.
For some, it has nothing to do with excitement on the commute. It only has to do with functionality and fuel efficiency. So we have something for you too. But for those of us who need to feel our pulse pound every so often, there's plenty of commuter cars for you to choose from.
2017 Tesla Model S
It's unfair to compare the Tesla Model S to anything, really. It's a gorgeous sedan that is driver-focused, making it the best commuter car at the moment. True, it has a thrilling 691-horsepower electric motor available, and that's fun for the commute. The massive center stack has an entertainment screen with navigation as large as a fold-out map and can perform virtually any smartphone features you can think of.
As a full-electric car, the Model S has a range of up to 225 miles per charge, depending on the setup you choose. Its price starts at a paltry $70,000 for the 70 kWh battery, rear-wheel drive model and goes up from there. You'll never need to stop for gas, though. Next year, you can expect the Tesla Model 3 to bump the Model S from the list of best commuter cars.
2017 Ford C-Max
It's like a Ford Focus, but better. The 2017 Ford C-Max comes in two variants – the C-Max Hybrid and the C-Max Energi. The Energi can run on straight electric power for around 18 miles before the gas engine kicks in to assist. Both have regenerative braking to put power back in the battery. And there are some cool features like SYNC 3, a hands-free power liftgate, and SmartGauge with EcoGuide (you have to see it).
The real deal about the C-Max is in its fuel efficiency. The Hybrid models are rated at 38 mpg highway and 42 mpg city, while the Energi achieves an EPA rating equivalent of 104 mpg city and 87 mpg highway. You can get into the C-Max Hybrid for around $24,000 and about $30k for the C-Max Energi.
View on One Page
You May Also Enjoy:
Battle of the Hatchbacks: Chevy Cruze vs Honda Civic vs Mazda3